A GET WELL CARD AND GIFT IN ONE!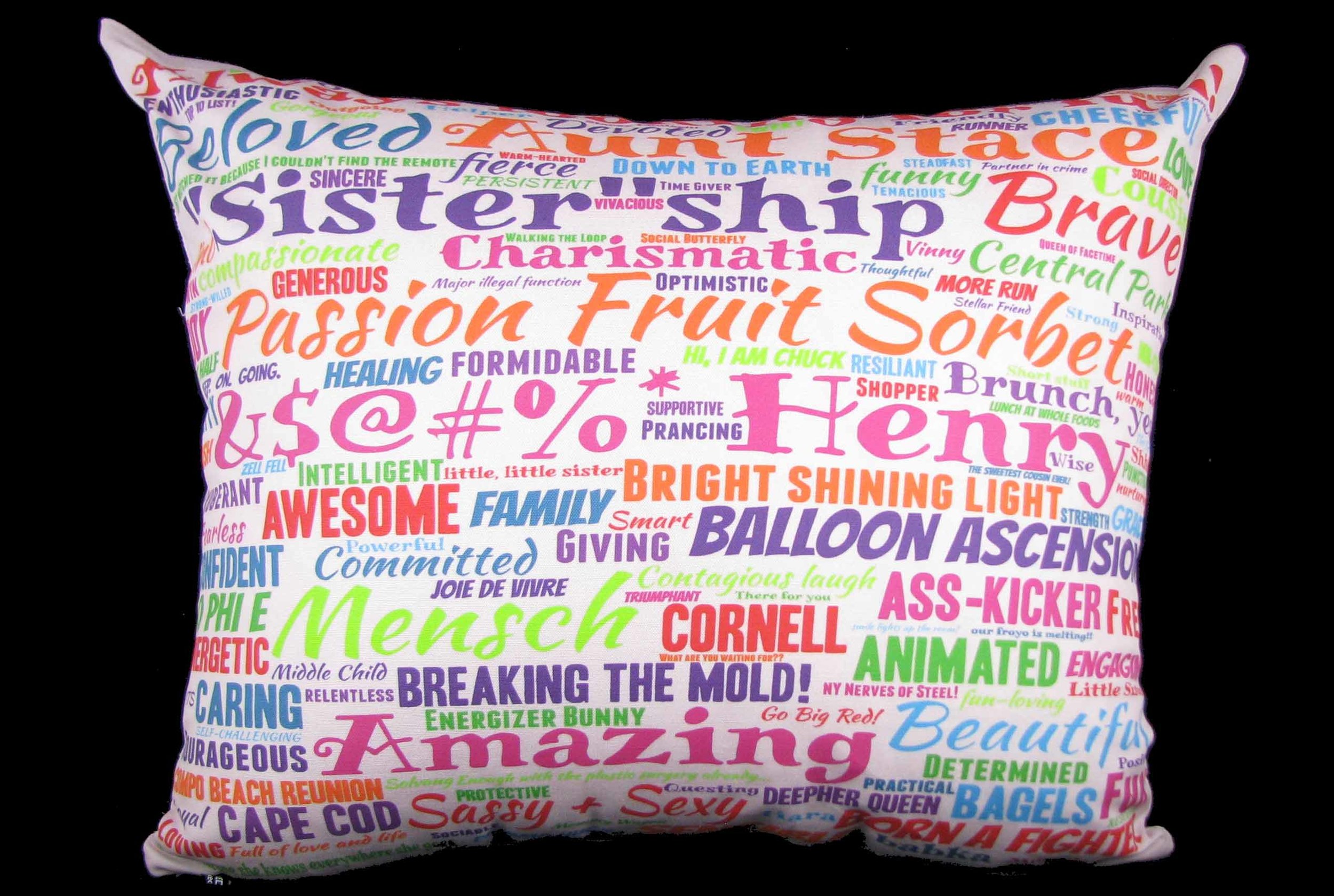 Given as a get well gift, the front of this pillow has meaning for the recipient - inside jokes, important memories, words of encouragement. The back is "signed" by all of the people who contributed to the "card".
Wordcloud pillows are also great to commemorate special birthdays, anniversaries, sport team rosters for coaches - anything with lots of words!
To see more wordcloud pillows, click here!
HOW DOES IT WORK?
You can provide us the words, or we can get them from those who you want to contribute via our online process. Click here for our Wordcloud FAQs.
For more information, or to order, click the blue button below to fill out our simple form and we will get right back to you, or just email us at info@thepiecedpalette.com. Once we know what you are looking for, we will provide a price quote, as prices vary based on size, materials and complexity.