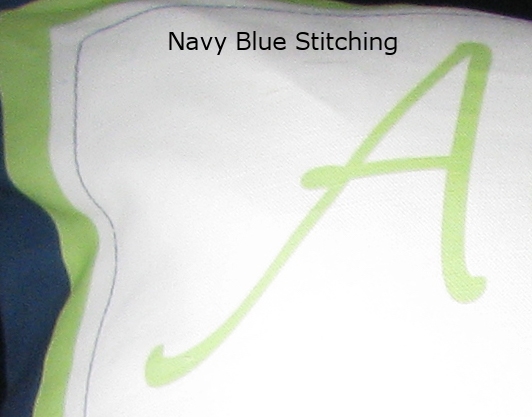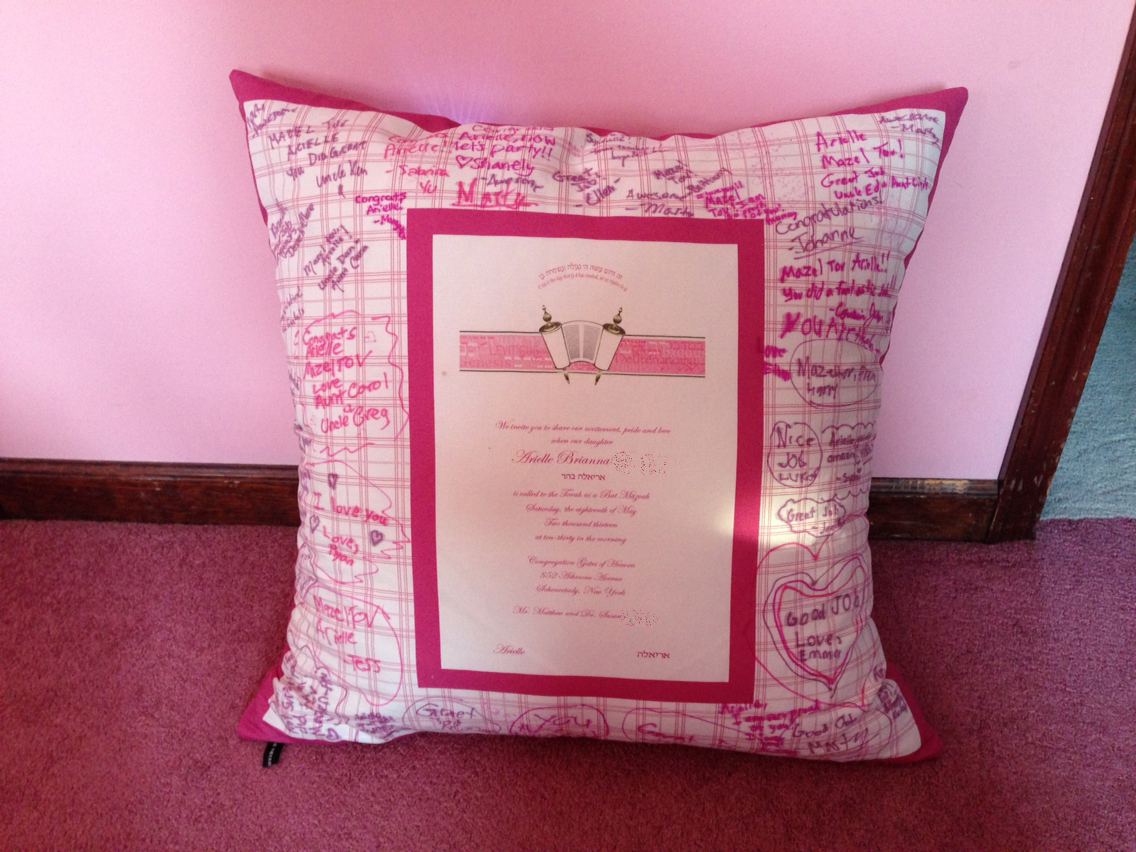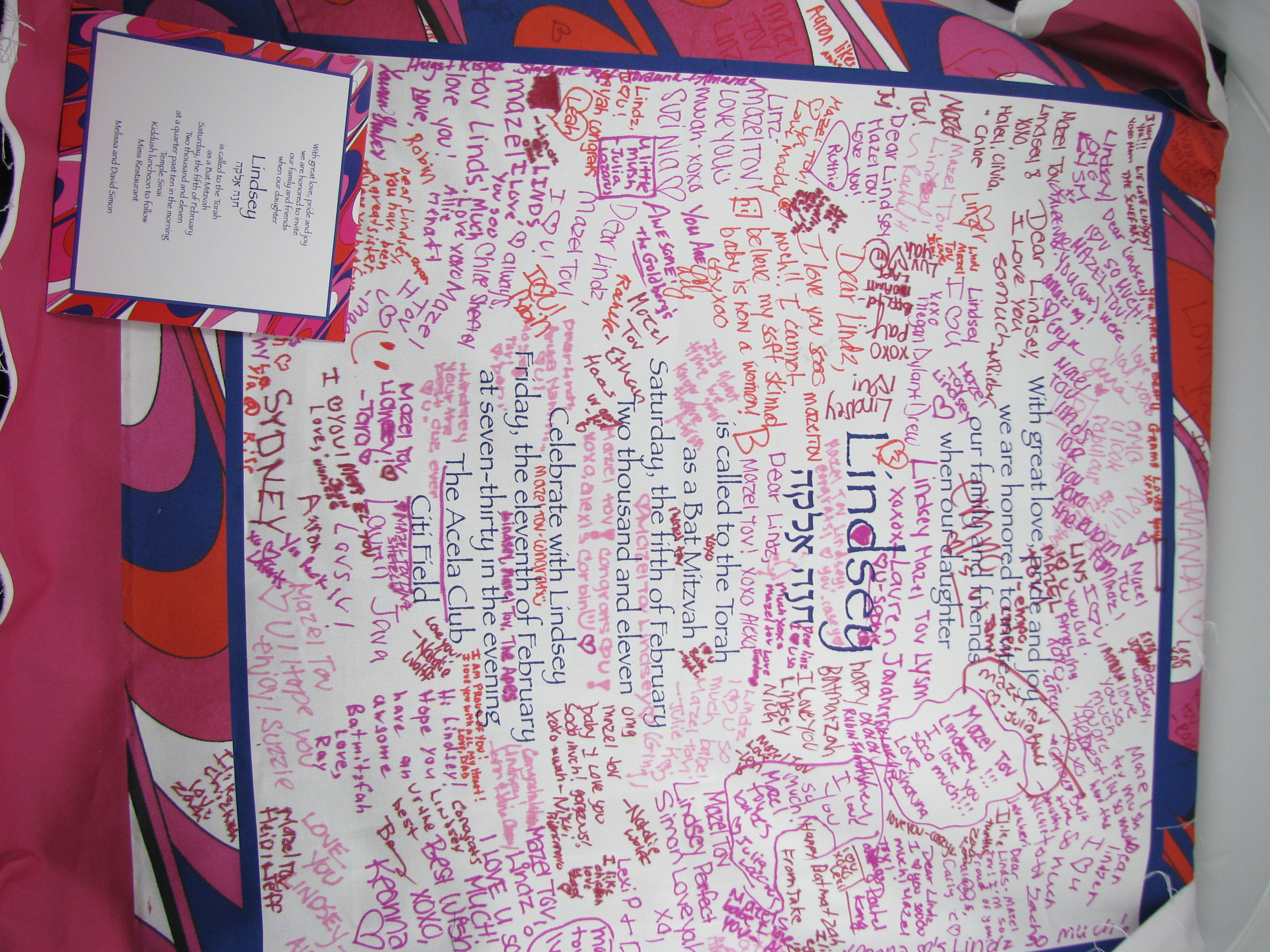 This is Madison's purple invitation.
We took the M monogram, modified the colors, and printed it on one side of the pillow.
The pillow front before signing.
All signed!
To return to the gallery, click the 2x2 grid box on the upper right hand corner of your screen.
original invitation
This is Allyson's original invitation
retypeset invitation
We retypeset her invitation, right down to the wavy line!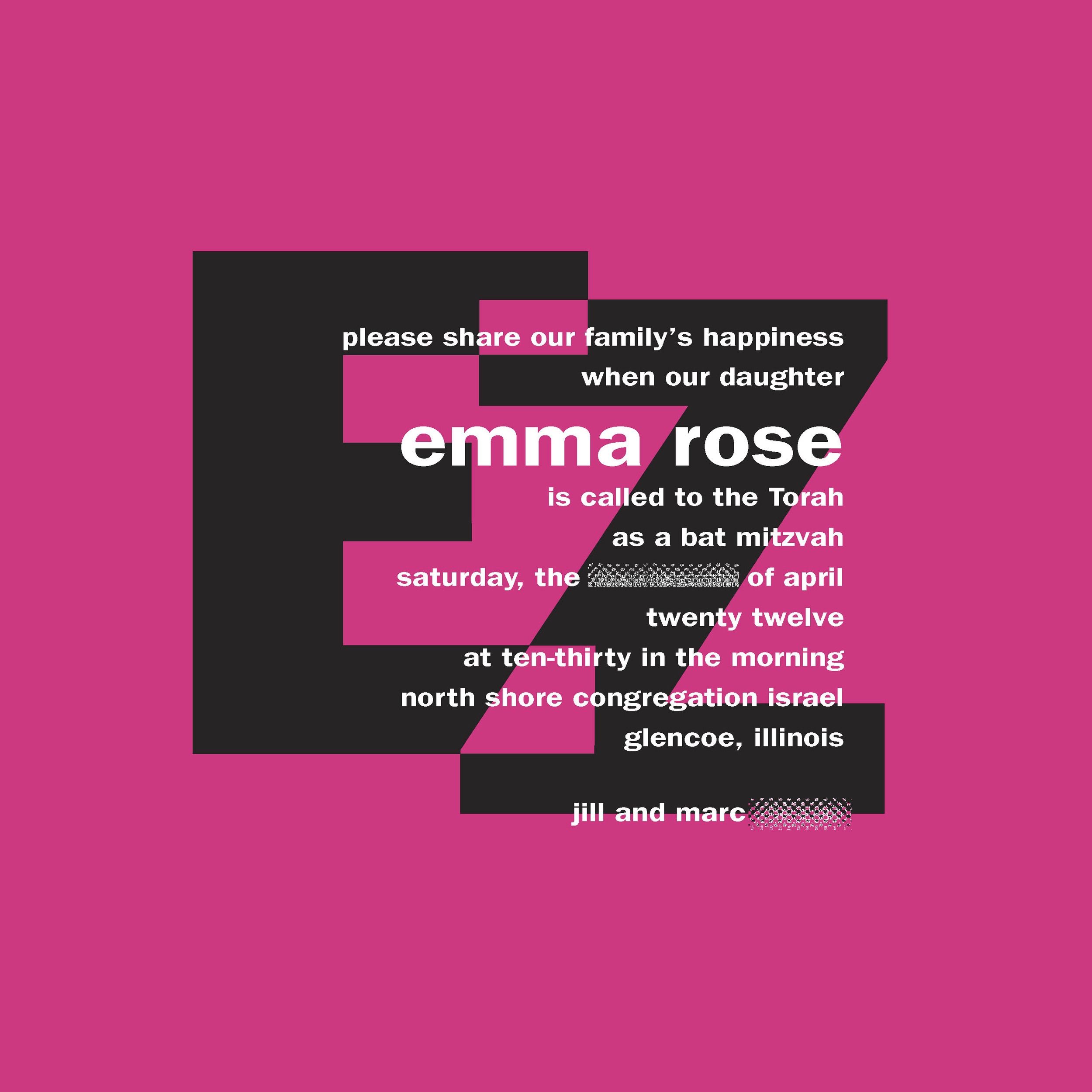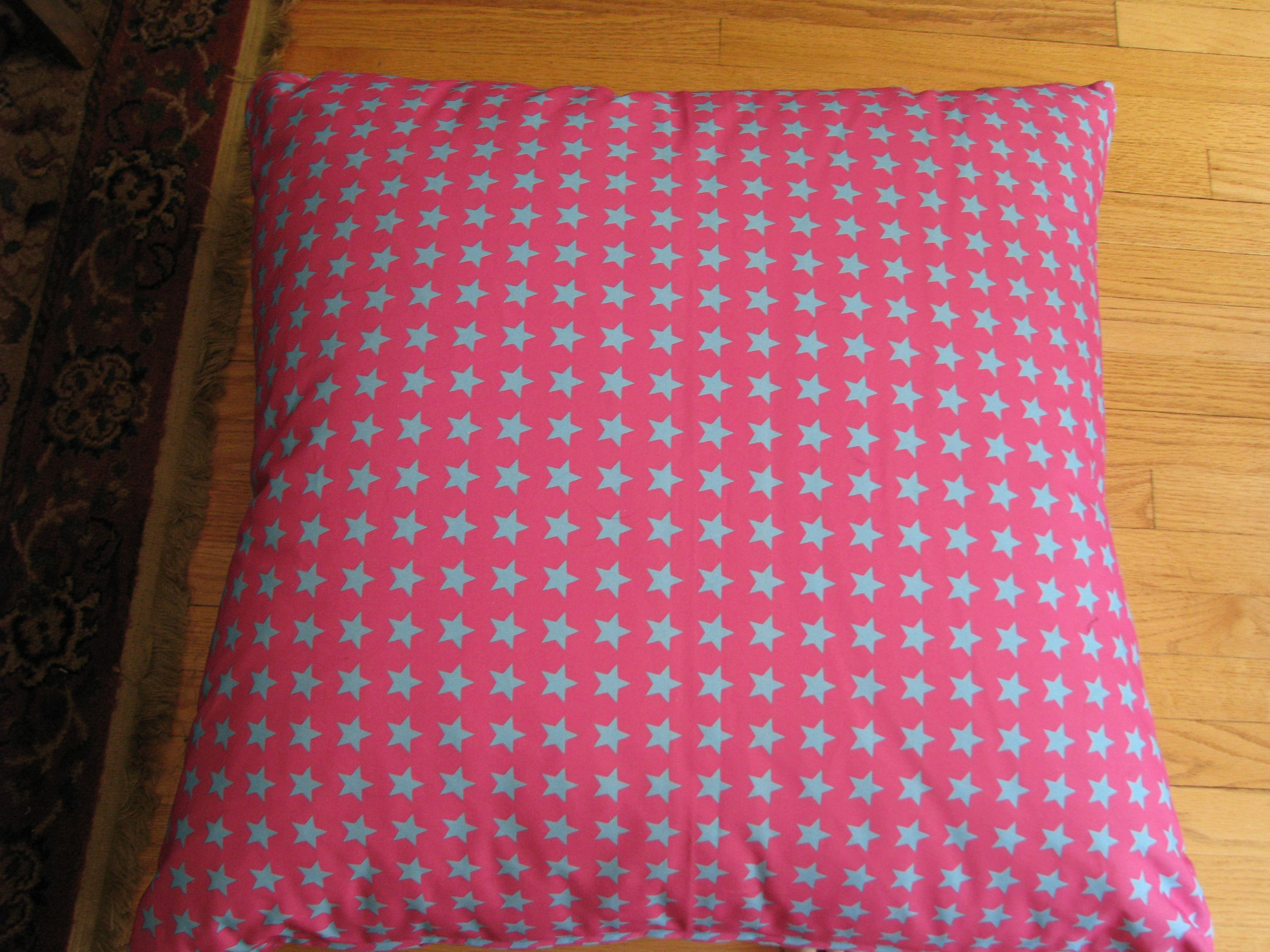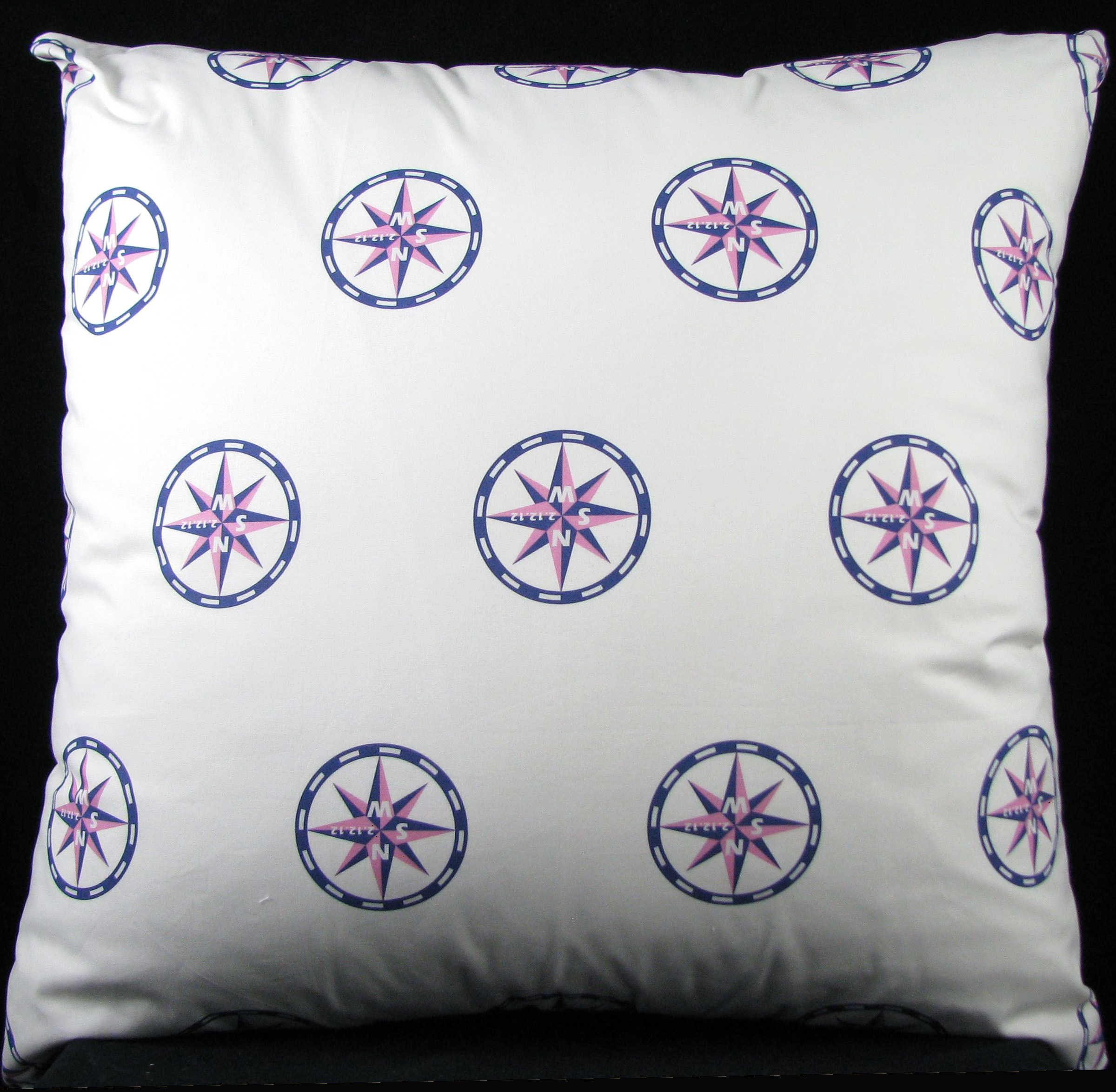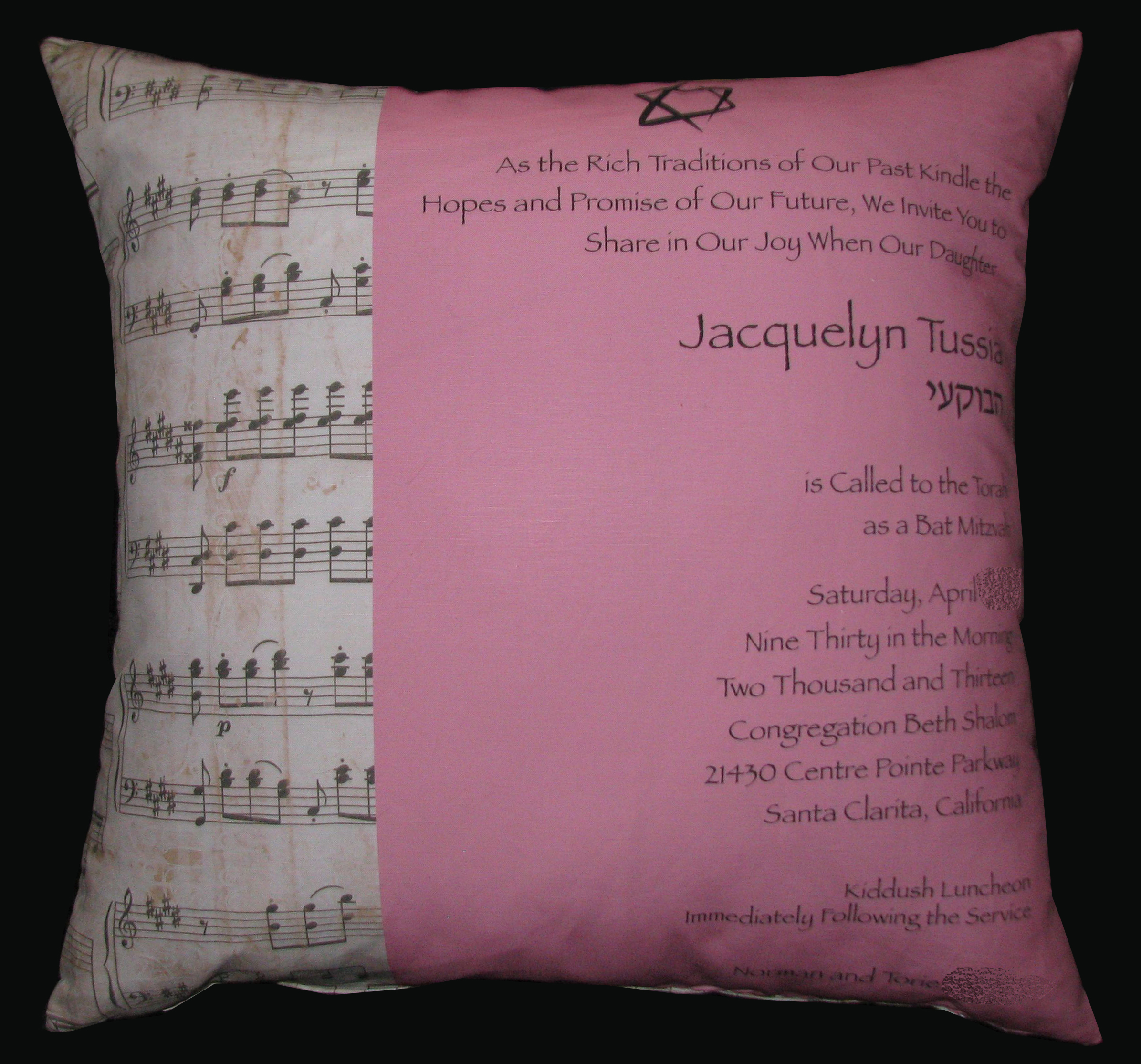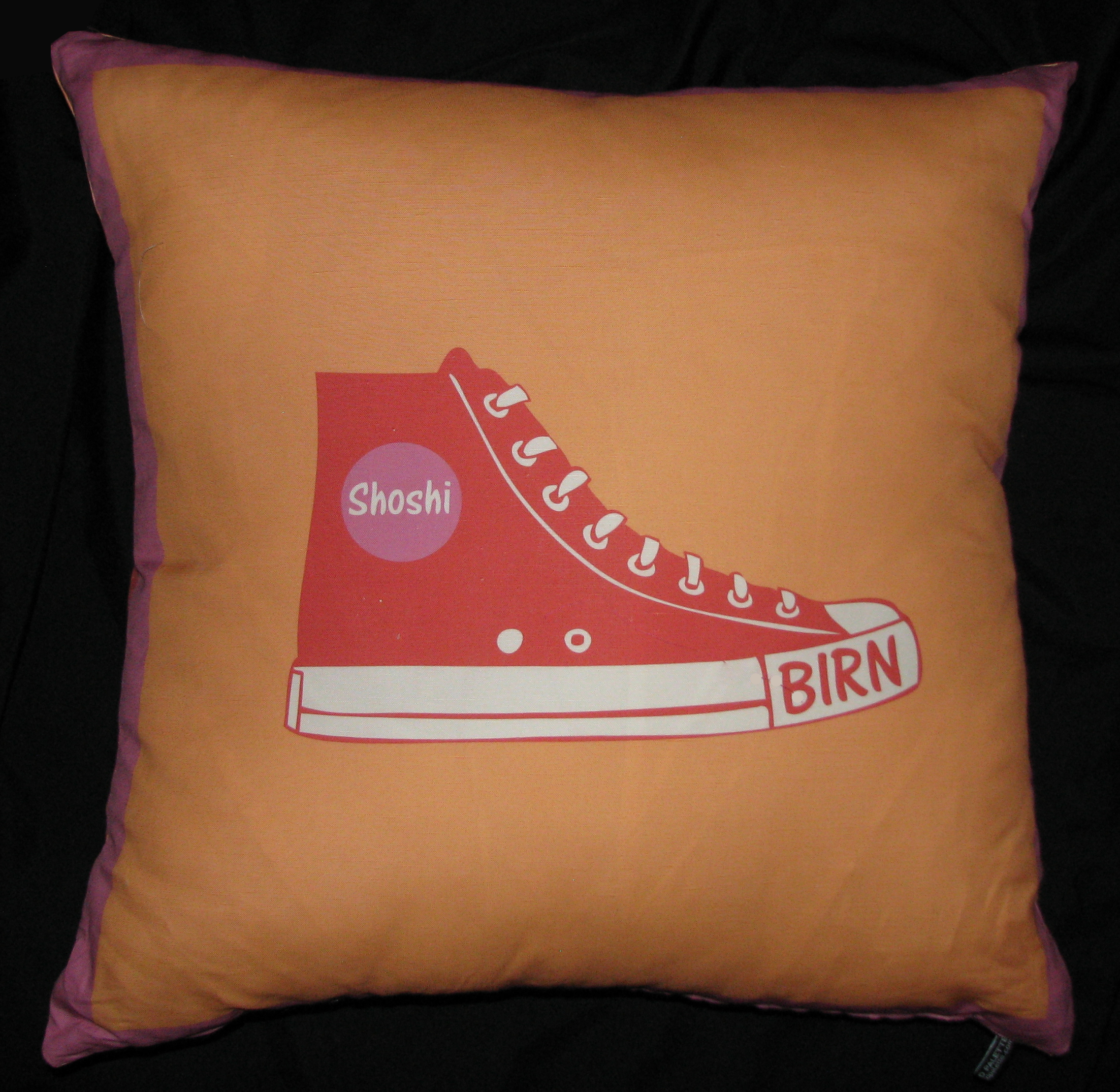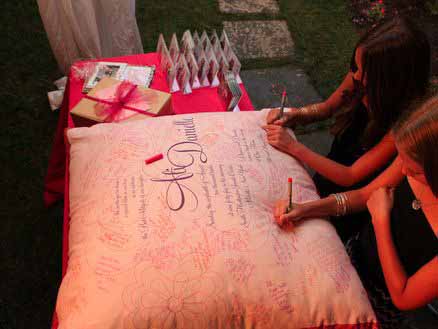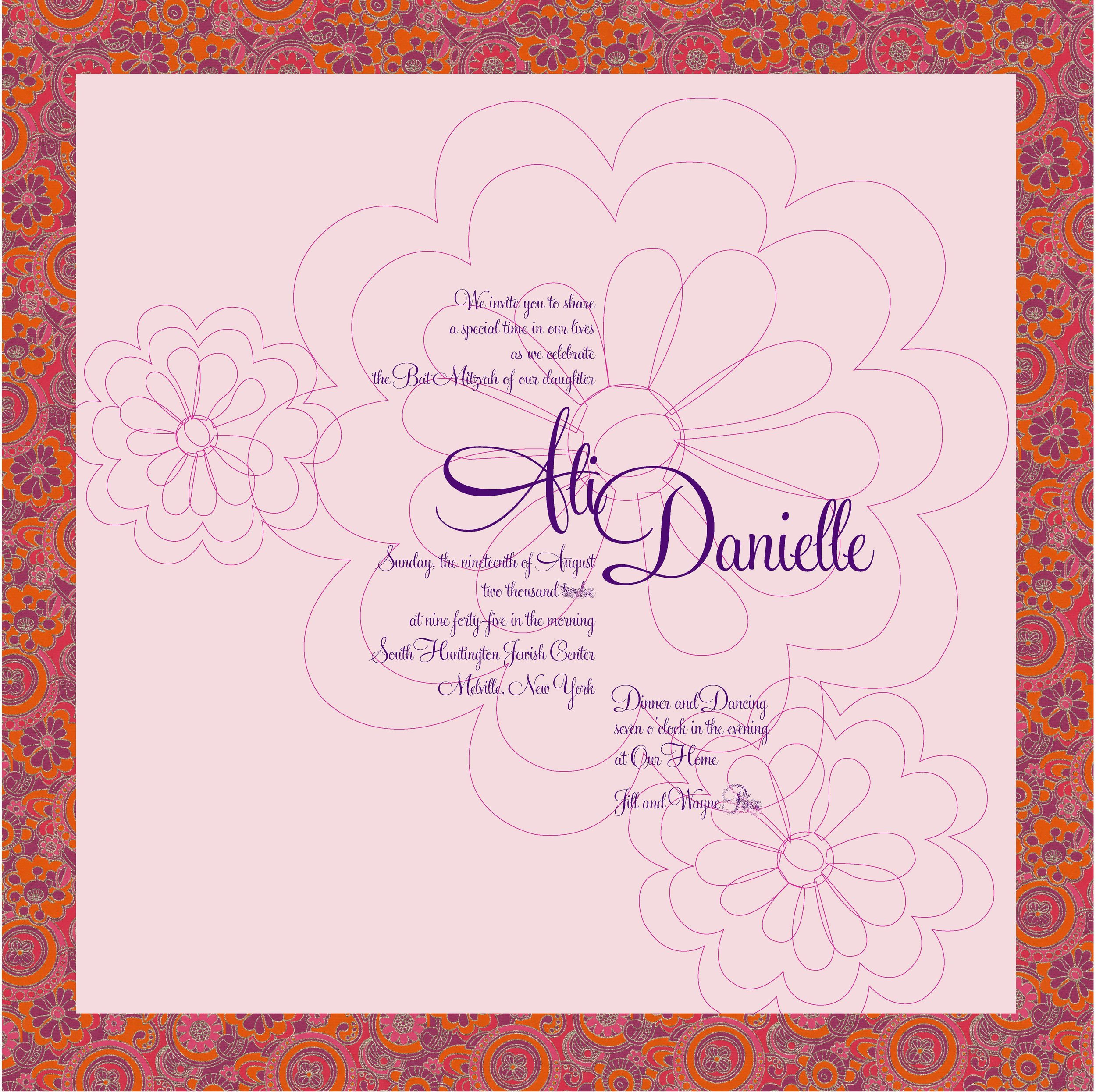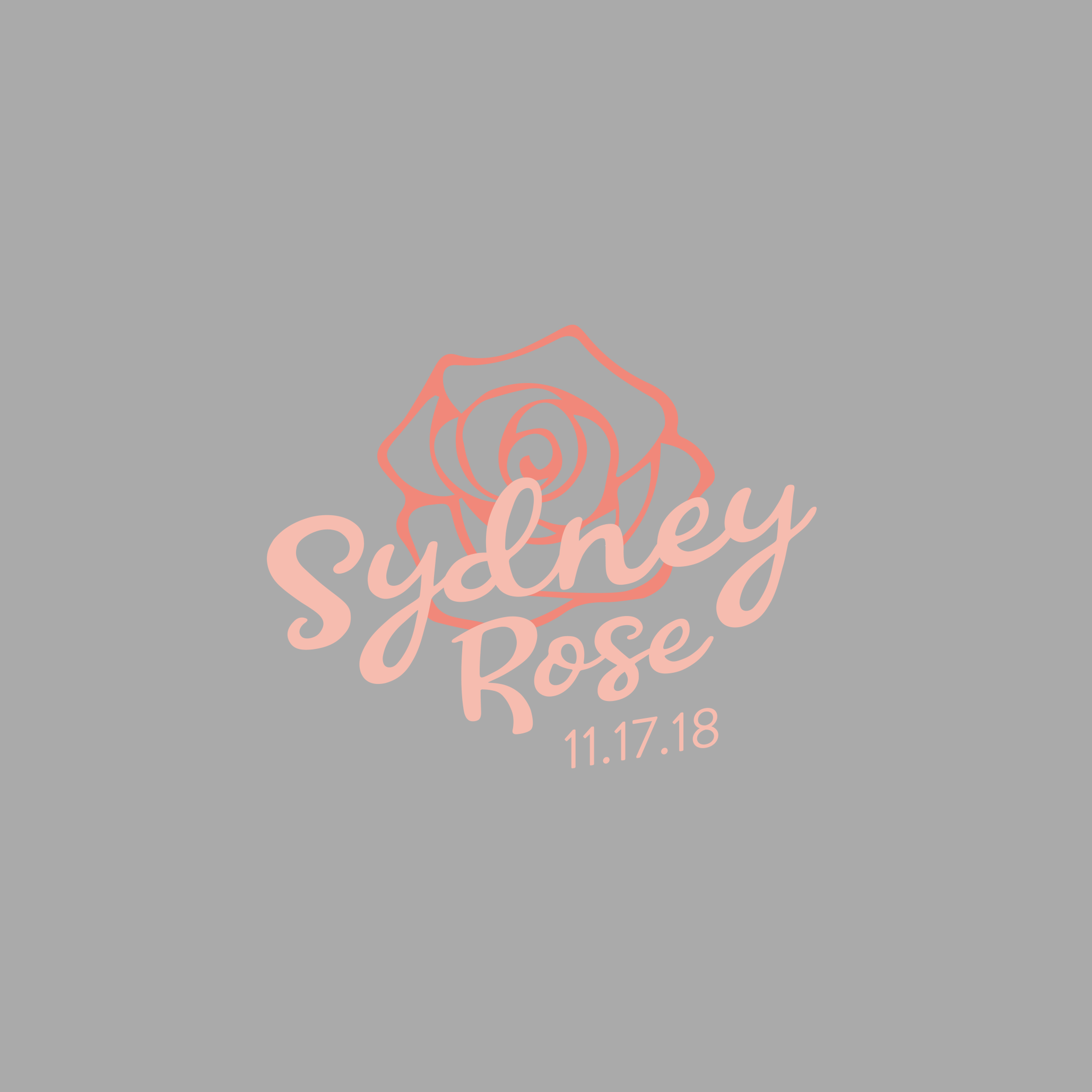 ALLY & BEN
The Invitation had navy blue stitching holding it together. We replicated it (see closeup in the last image).
The pillow came today. It's beautiful. Love it so much. Can't wait to show the kids when they come home from school. - JW, Maryland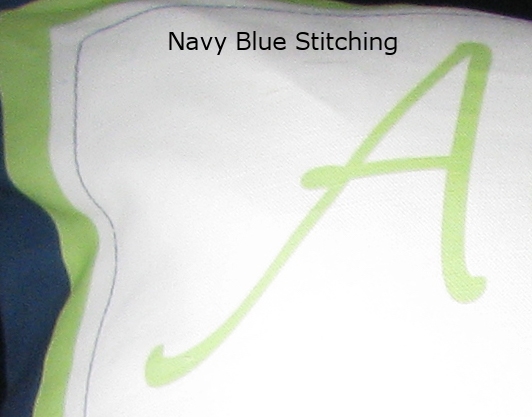 MORGAN'S m (27") PILLOW
ARIELLE'S PINK (24") PILLOW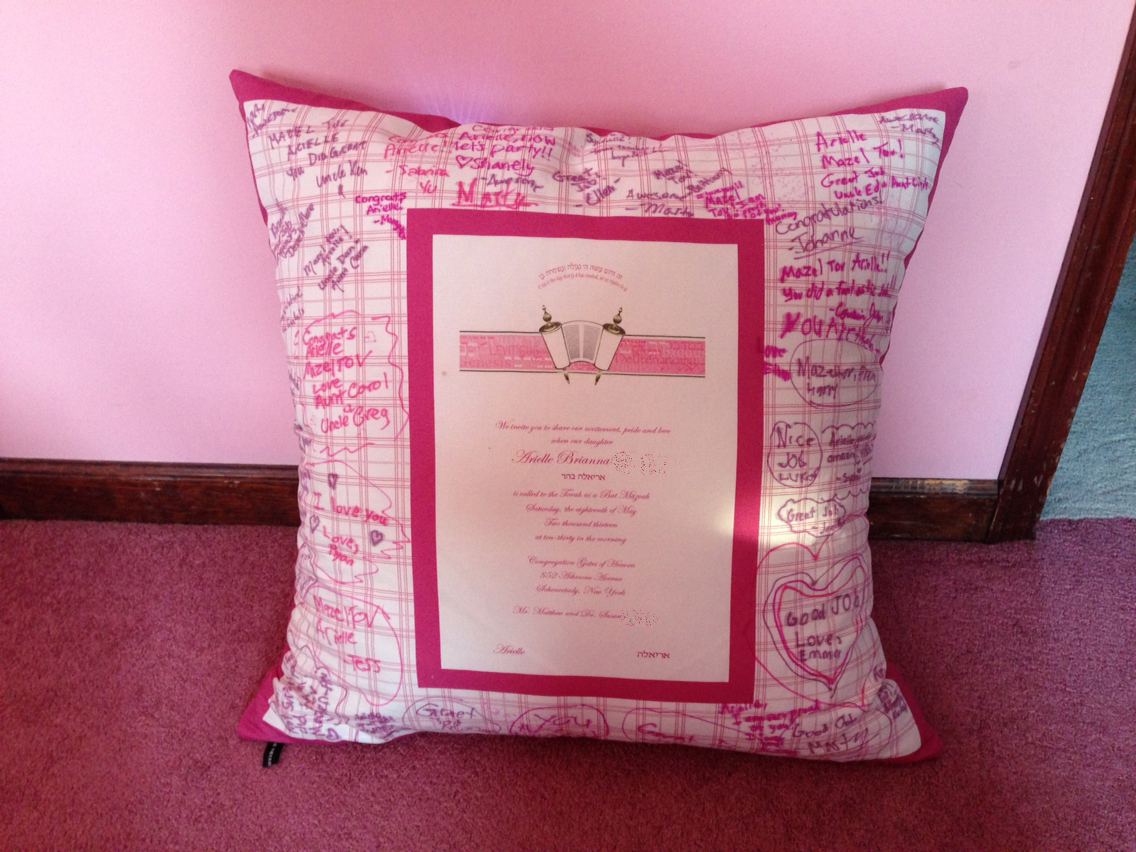 BROOKE'S (27") FLOOR PILLOW
FRANKIE'S PURPLE BOW (36" FLOOR) PILLOW
OLIVIA'S DAMASK AND DOT (24") PILLOW
Olivia's family decided to frame their signin board for their party. We created a pillow front that used the font from Olivia's invitation, and a nod to its funky dot border. The back had the invitation - enlarged to fit on the square pillow. It's one of our favorites!
Please click here to see more signin pillows!
SAM SAM SAM'S (33" FLOOR) PILLOW
ARIELLE'S BUBBLE (36" FLOOR) PILLOW
SOPHIE'S NAME (30" FLOOR) PILLOW
LINDSEY'S PUCCI (33" FLOOR) PILLOW
This was one of our earlier signin floor pillows, but still a favorite. Yes, that's a baby grand piano, and yes, the pillow is that big! To see more signin pillows, click here.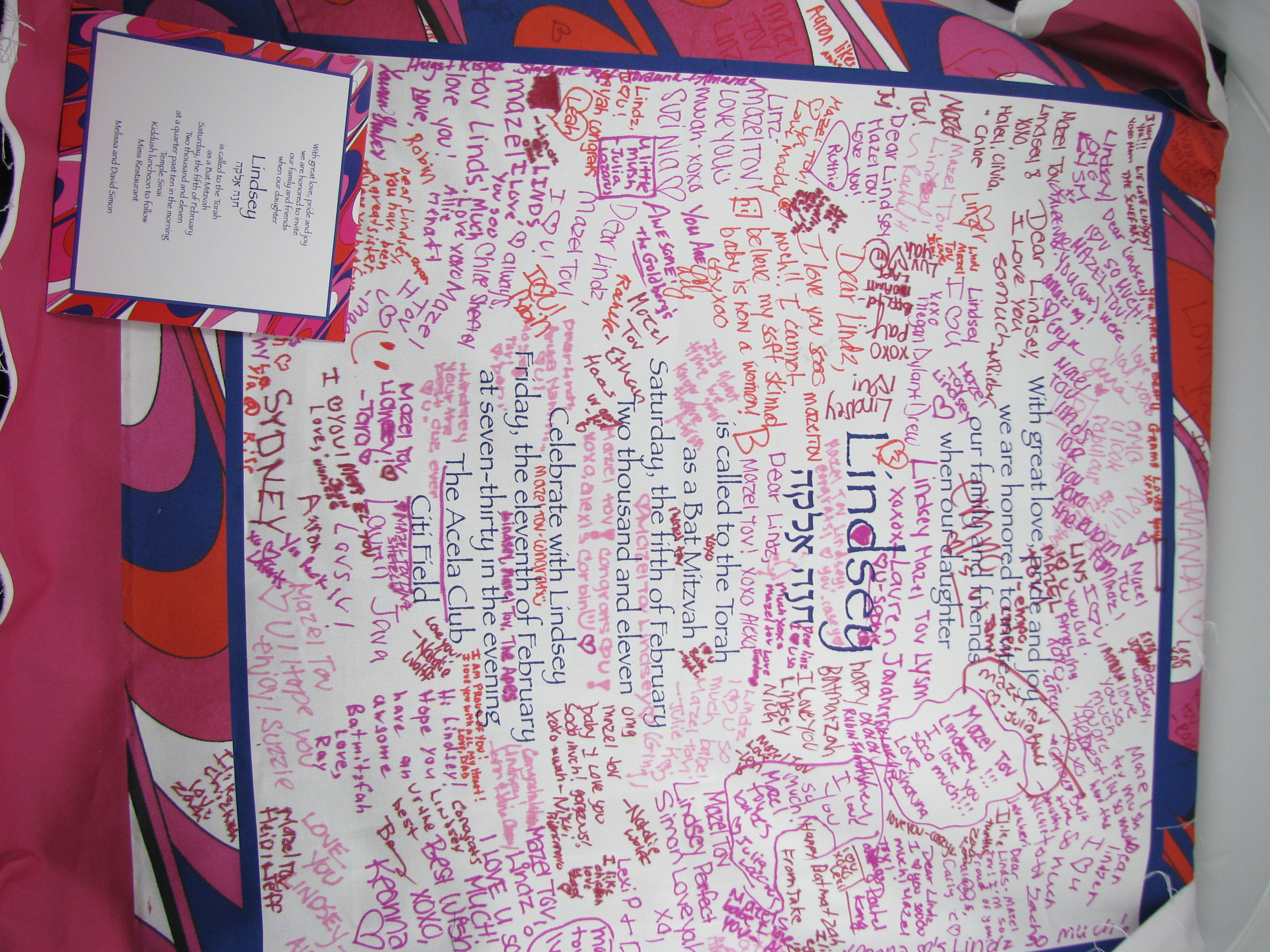 ANDI'S BRIGHT BLUE DAMASK (36") FLOOR PILLOW
MADISON'S PURPLE-M (27") PILLOW
Madison's pillow had various shades of purple, and a gorgeous monogram. We took the invitation and split it in half - the monogram became one side of the pillow and the invitation the other. Madison's finished pillow was signed at the party.
ALLYSON'S WAVY (27") PILLOW
EMMA'S EZ (27") PILLOW
Emma's invitation had transparency. She wanted a bed pillow that would be signed on both sides. We therefore presented the design elements two ways: We used the initials/names for one side and the invitation on pink for the other.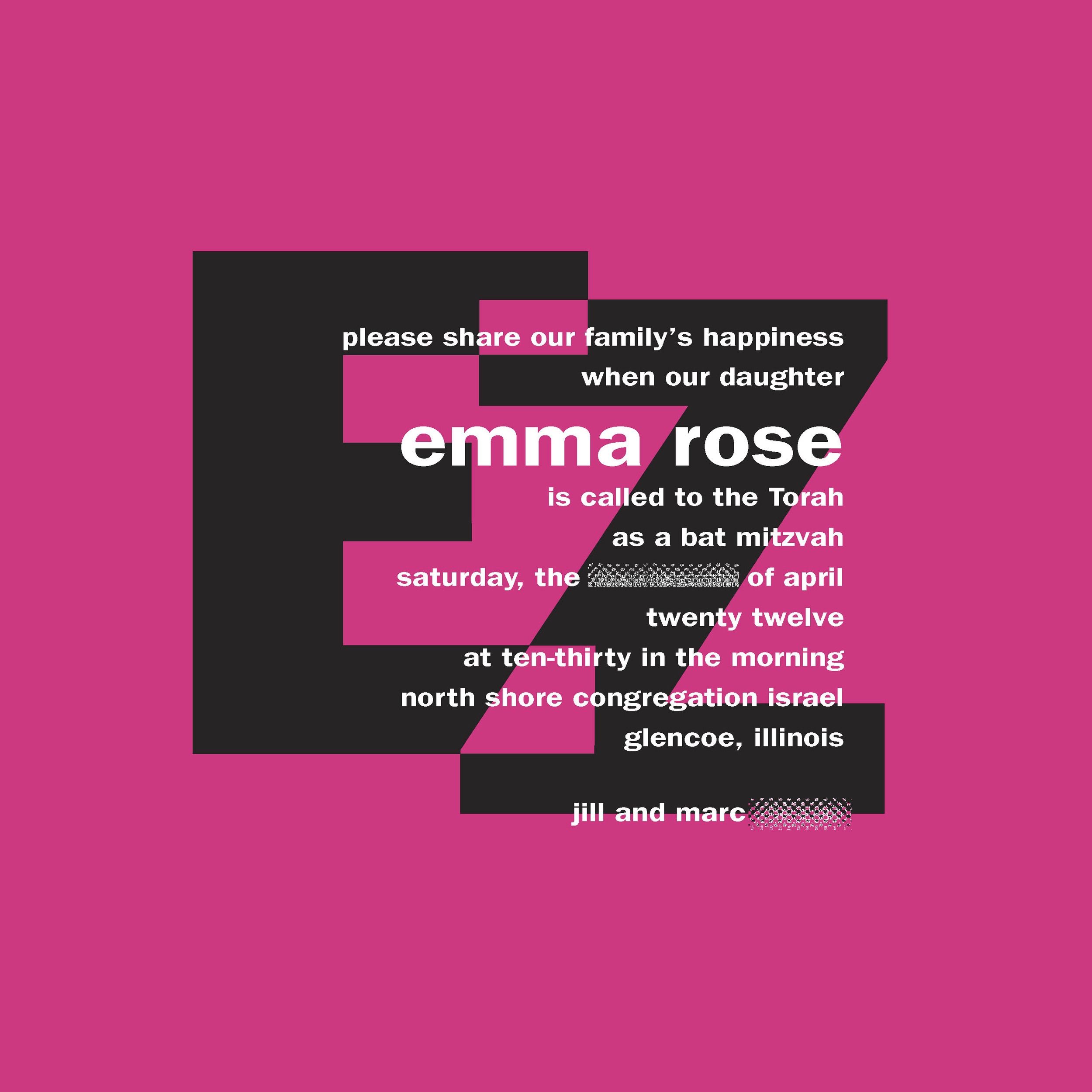 REBECCA'S STAR (33") FLOOR PILLOW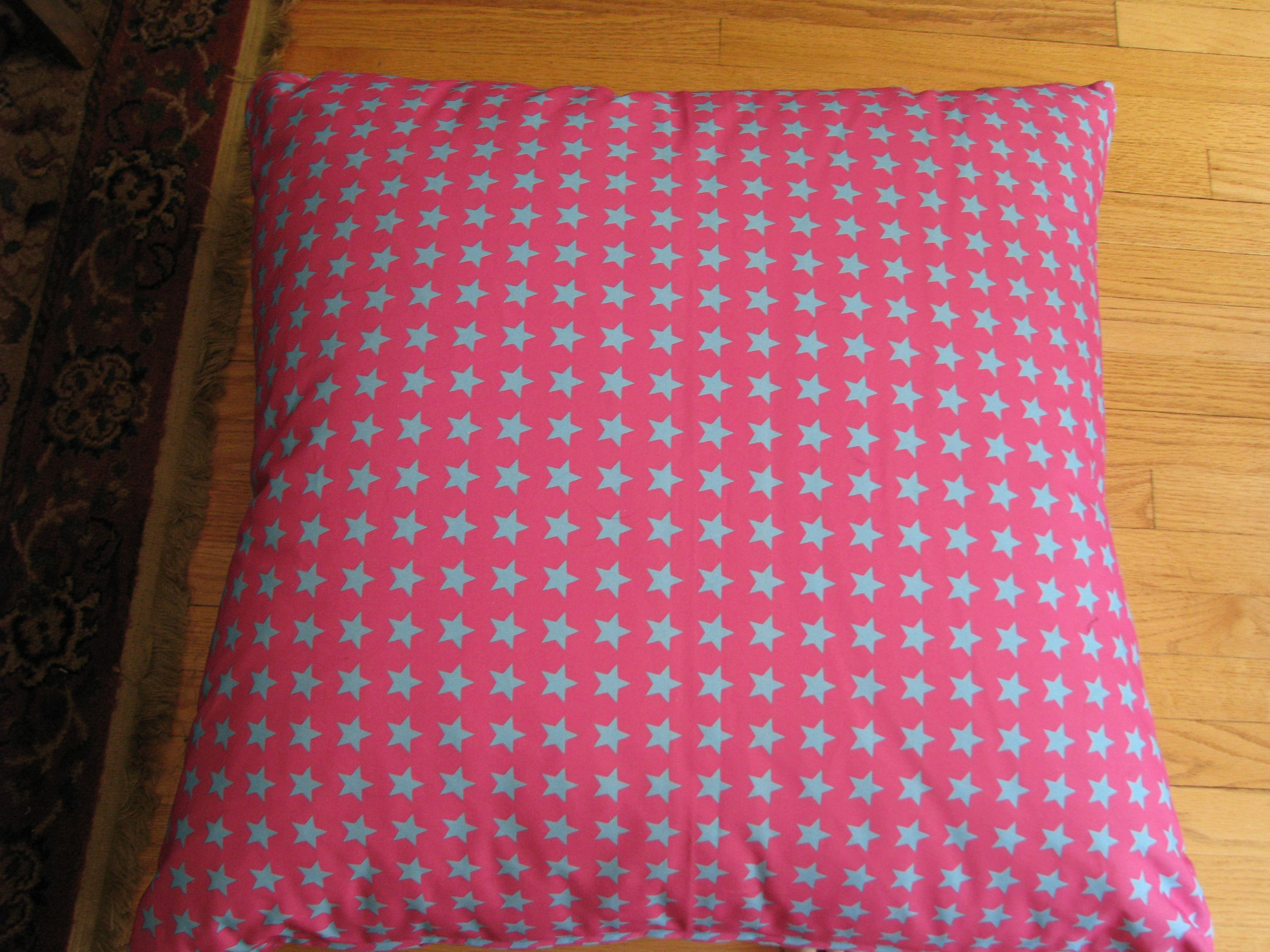 CHLOE'S SWASH (33") FLOOR PILLOW
NOMI'S COMPASS (27") PILLOW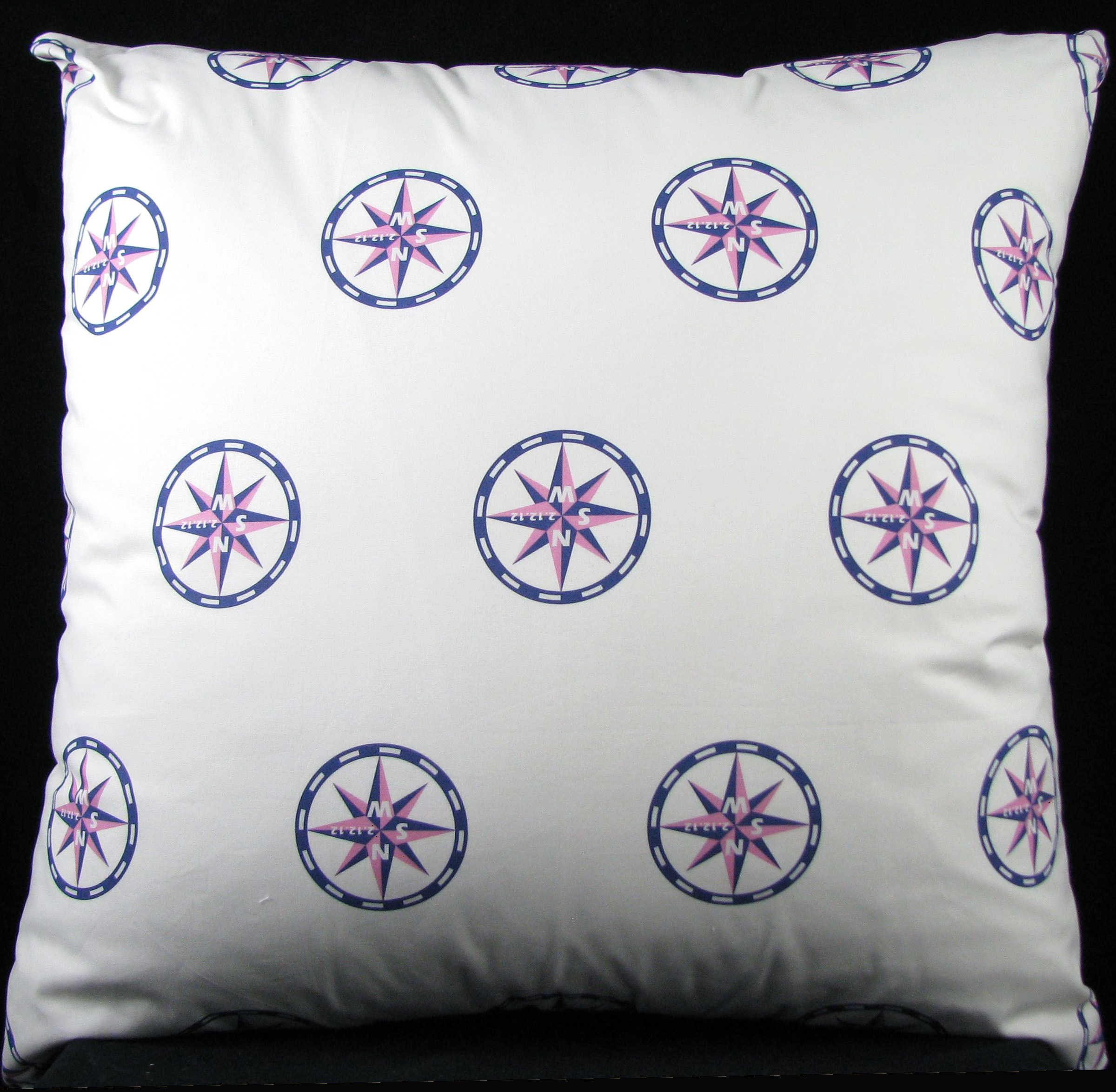 CARRIE'S ZINNIA (24") PILLOW
JACQUELINE'S MUSIC (27") PILLOW
Jacqueline's invitation had a vellum topper over a background with sheet music on it. We put the text on the solid pink ground, and used the sheet music as the WOW component of the background. This finished pillow was signed at the event.
Let us help you "play your own song" with one of our signin pillows!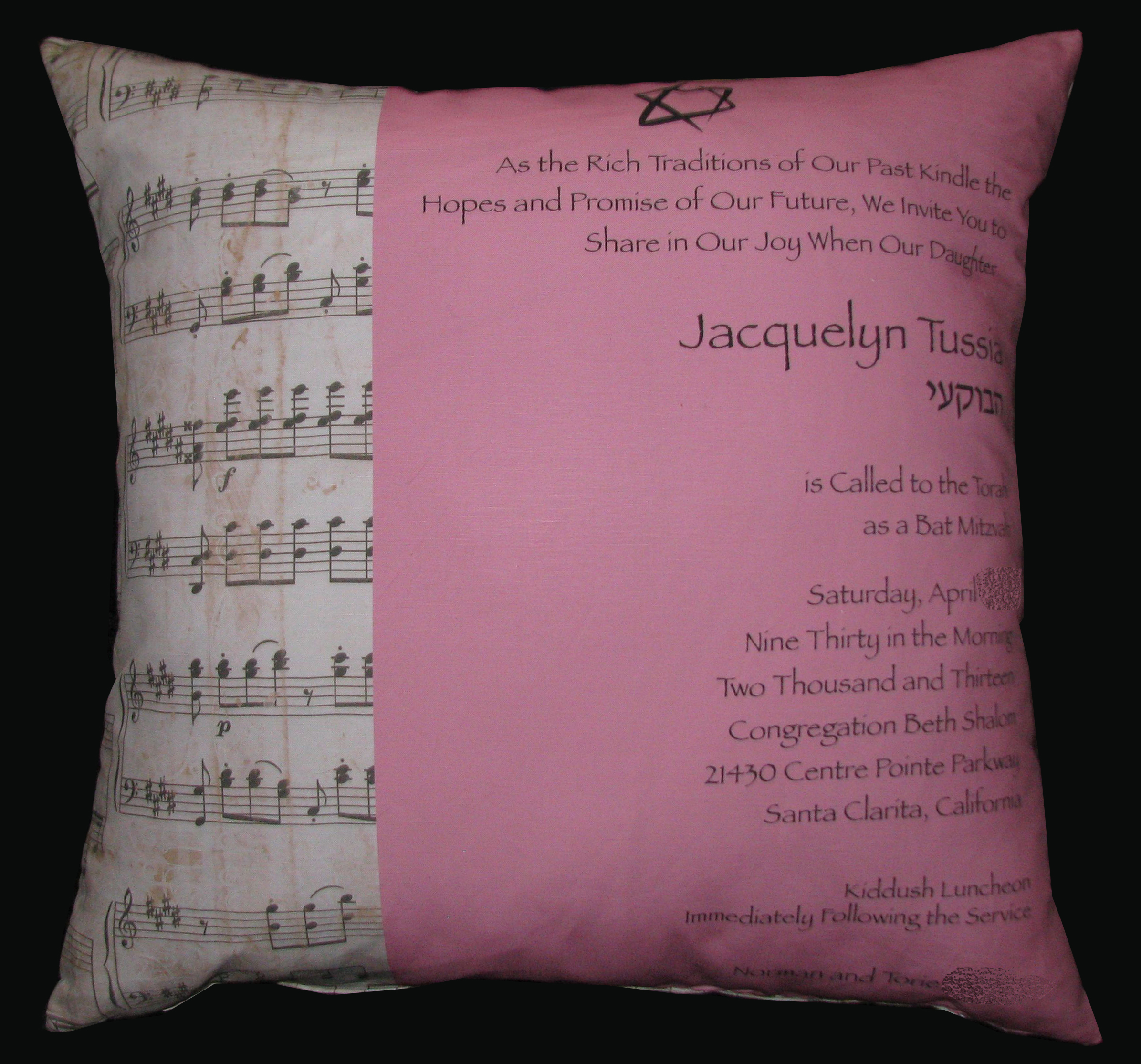 SAMI'S HERSHEY KISS (27") PILLOW
BRENNA'S BRIGHT BLUE (27 INCH) SIGNIN PILLOW
Brenna had a fabric board at the party which was made into a pillow afterwards. Guests signed the side with her name in the same typeface as the invitation. We made up the back, complete with scanning the ribbon from the original invite! Please click here to see more signin pillows.
We got the pillow! It's wonderful!! Thanks so much!!!!! - AF, Pennsylvania
ELIZA'S DANCE ON SQUARES (24") PILLOW
EXJORDANARY SIGNIN PILLOW
Jordan's cool EXJORDANARY logo served as the focal point of this signin pillow, with zebra print on the back
TWIN SNEAKERS
Twins Shoshi and Emma had similar pillows - same design, different colors!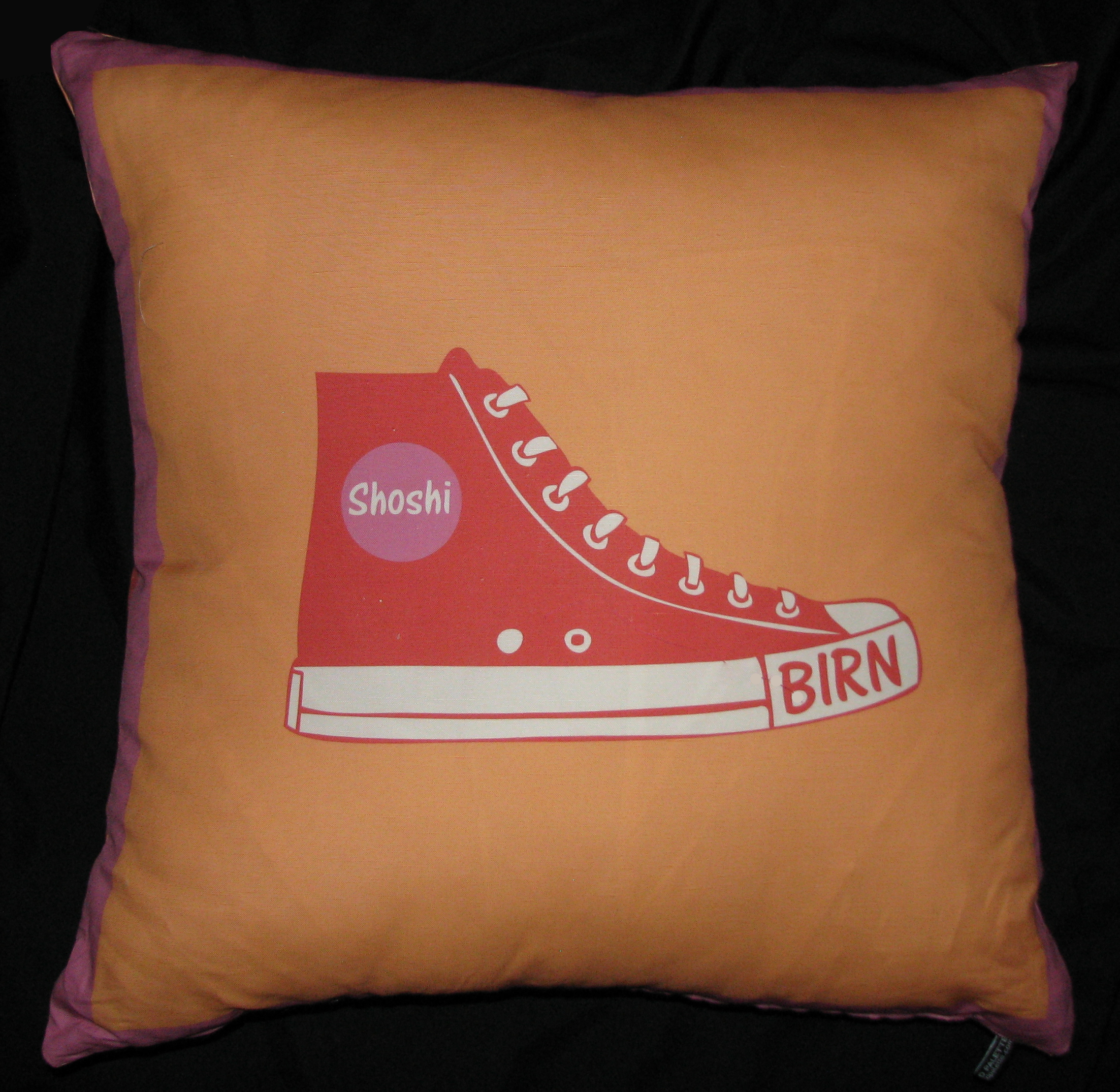 DR. SEUSS SIGNIN
Hannah and Zoey had a Seussical theme!
ALI'S FLOWER POWER SIGNIN FLOOR PILLOW
Ali's oval invitation, as well as her cool envelope liner, was the basis for the design of this pillow. See how big this floor pillow is!!!!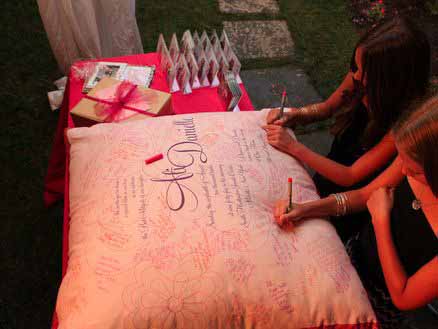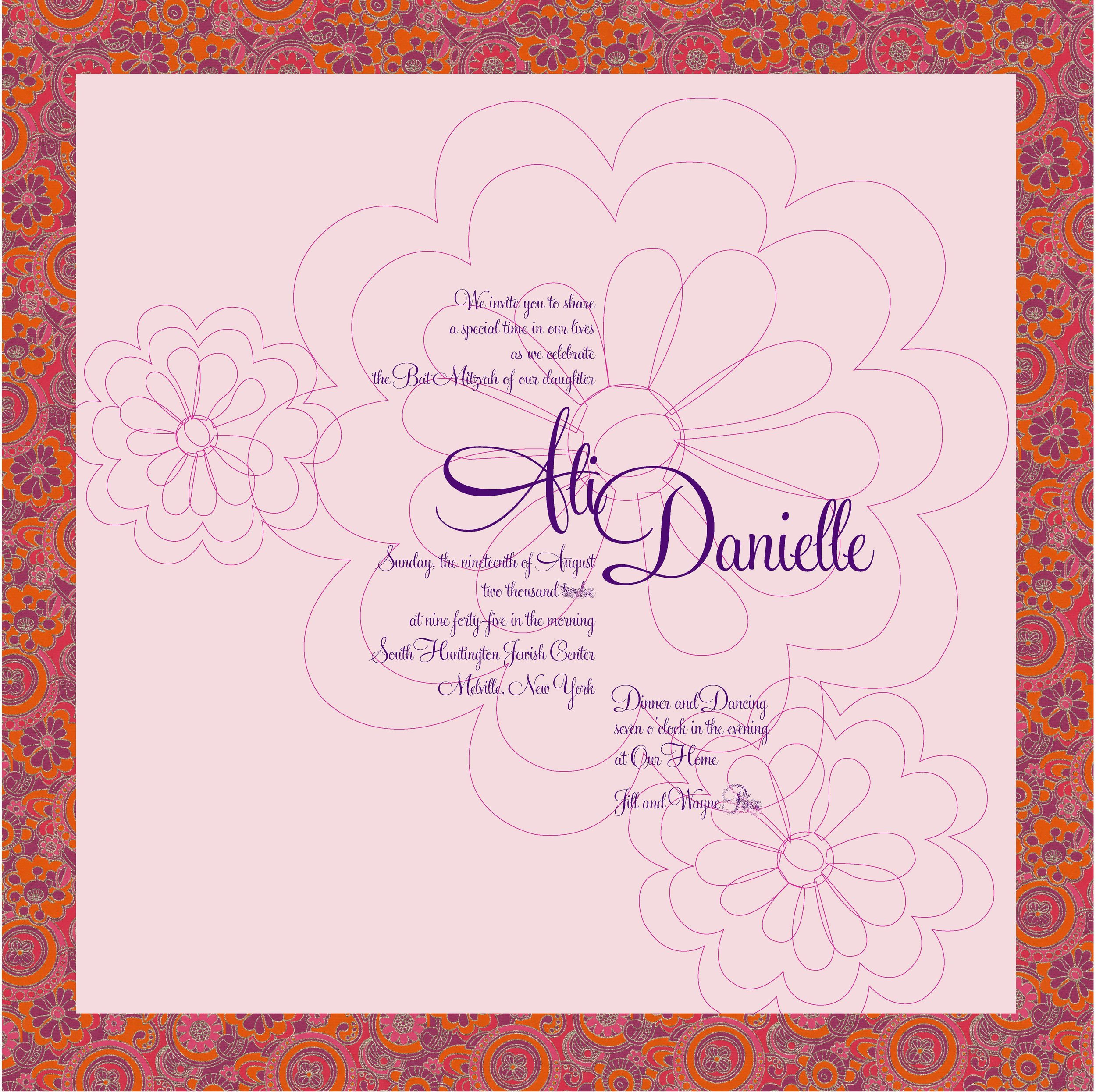 SYDNEY ROSE'S GRADIENT SIGNIN PILLOW
Shoshana's colors were white, grey and orange/apricot. We auditioned the logo over several flat colors before we decided on a grey to white, top to bottom gradient. It was a fantastic choice.