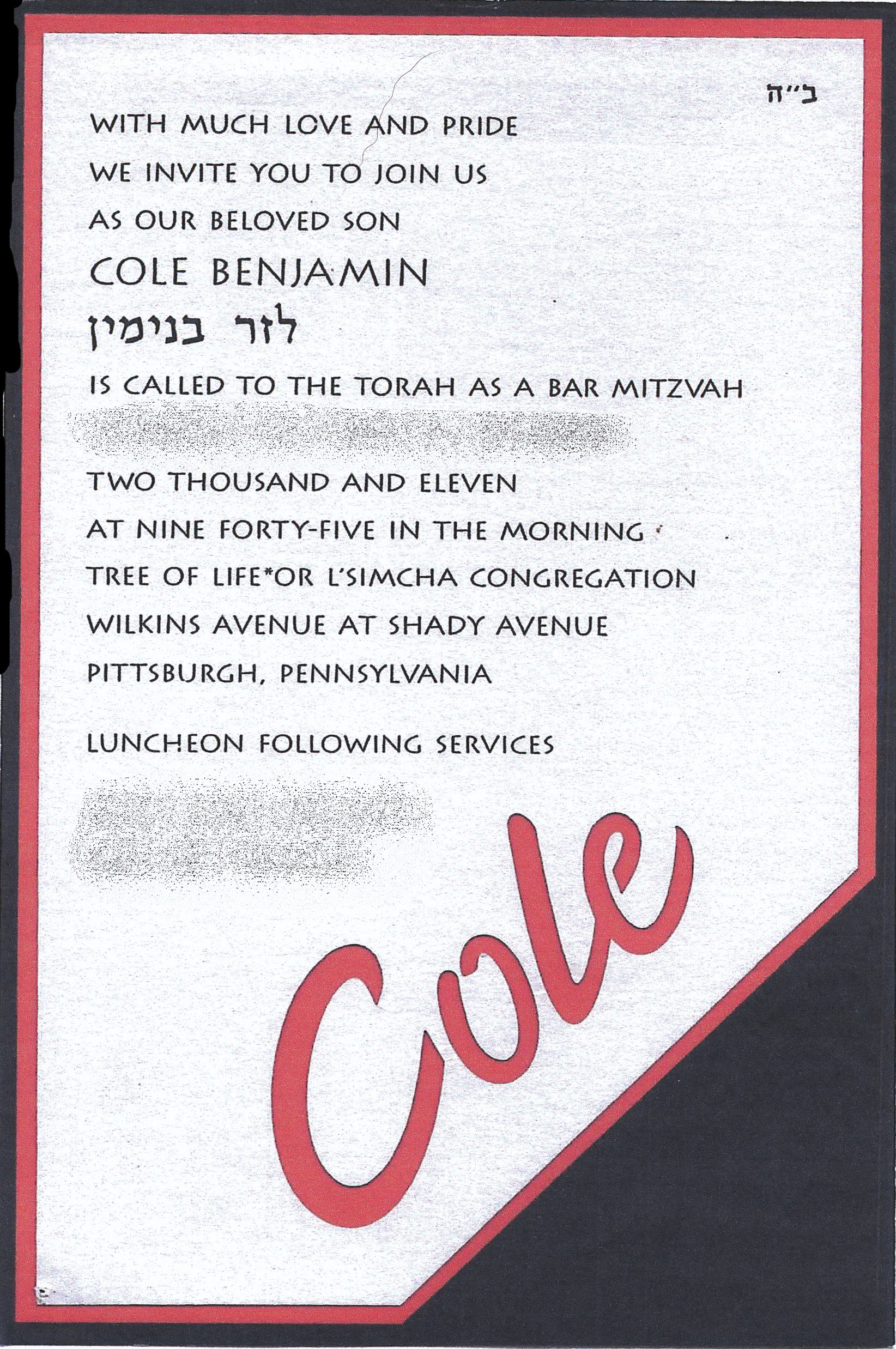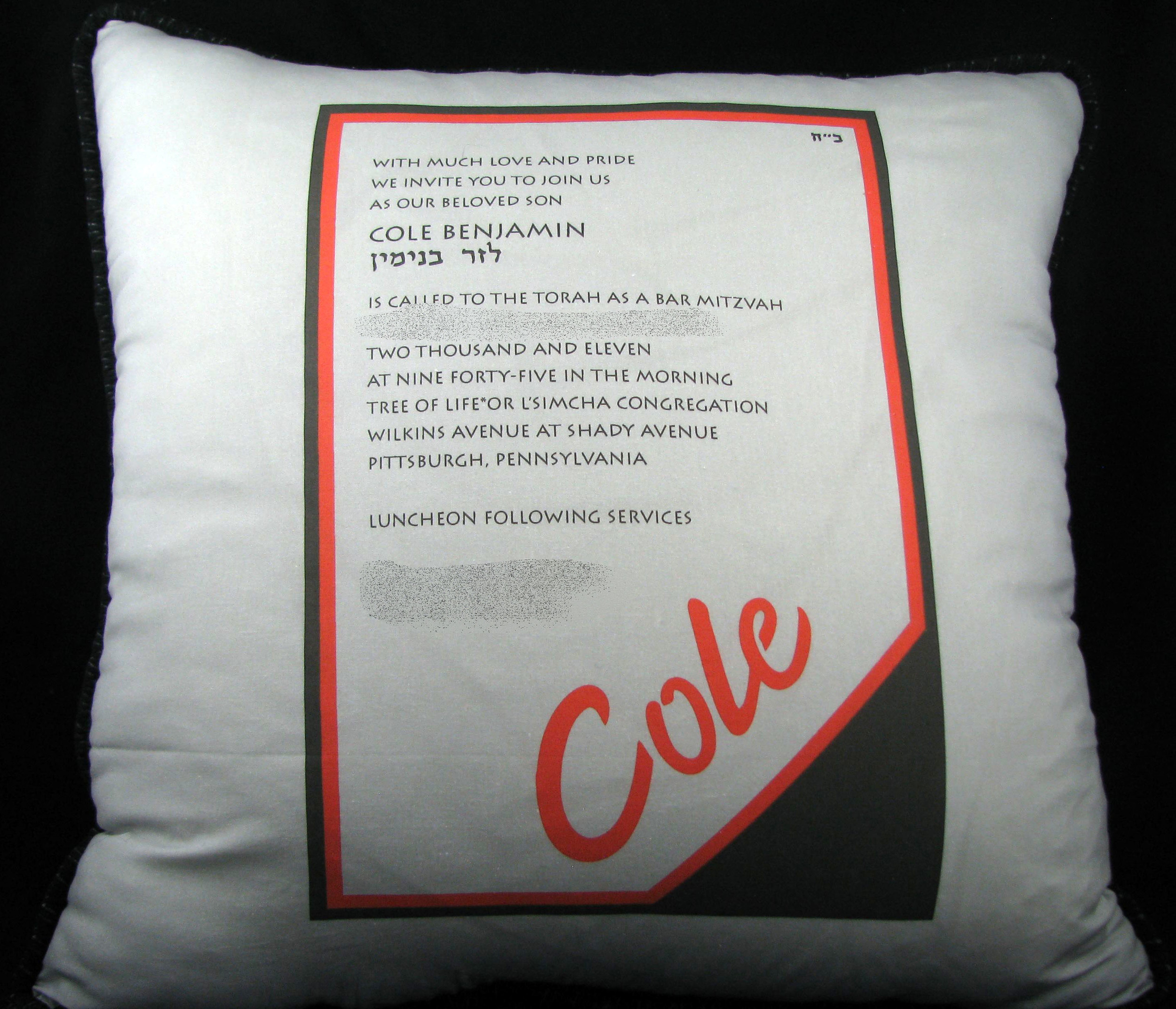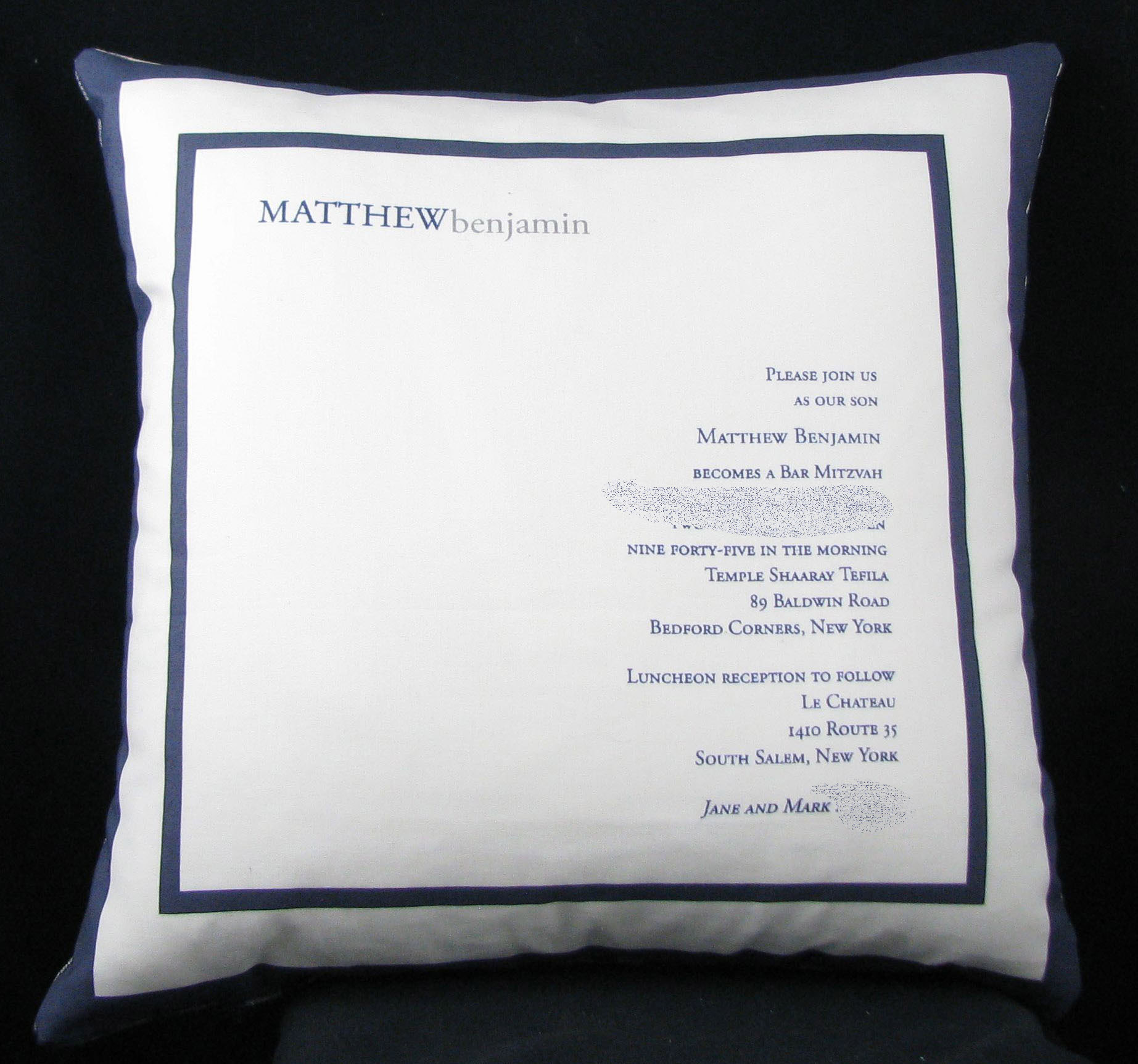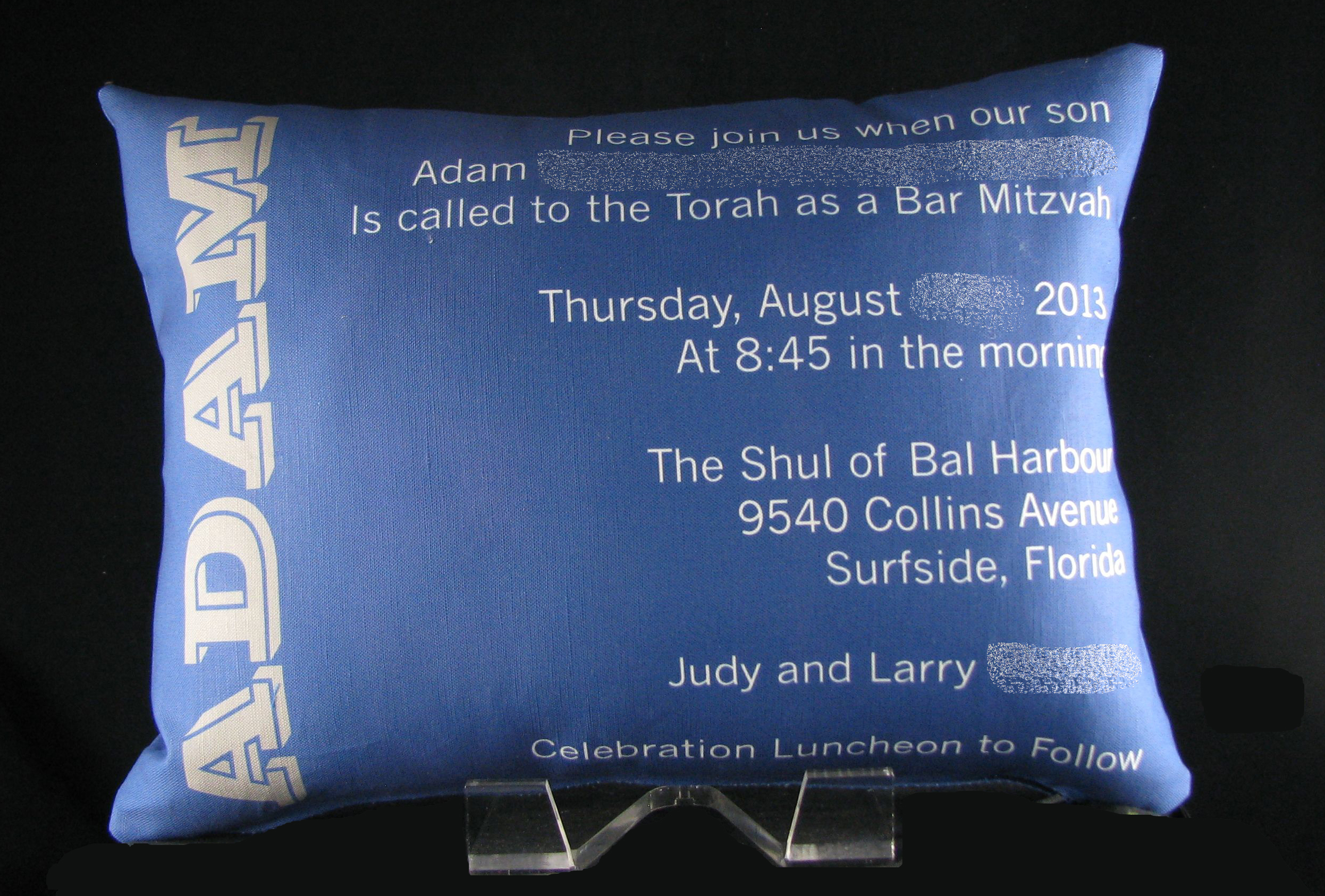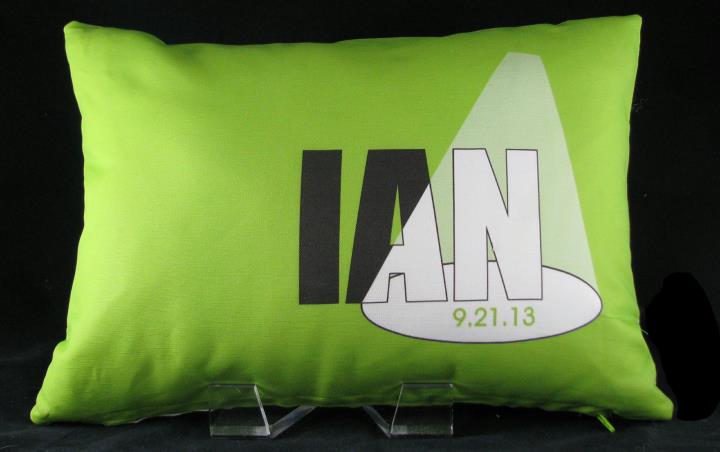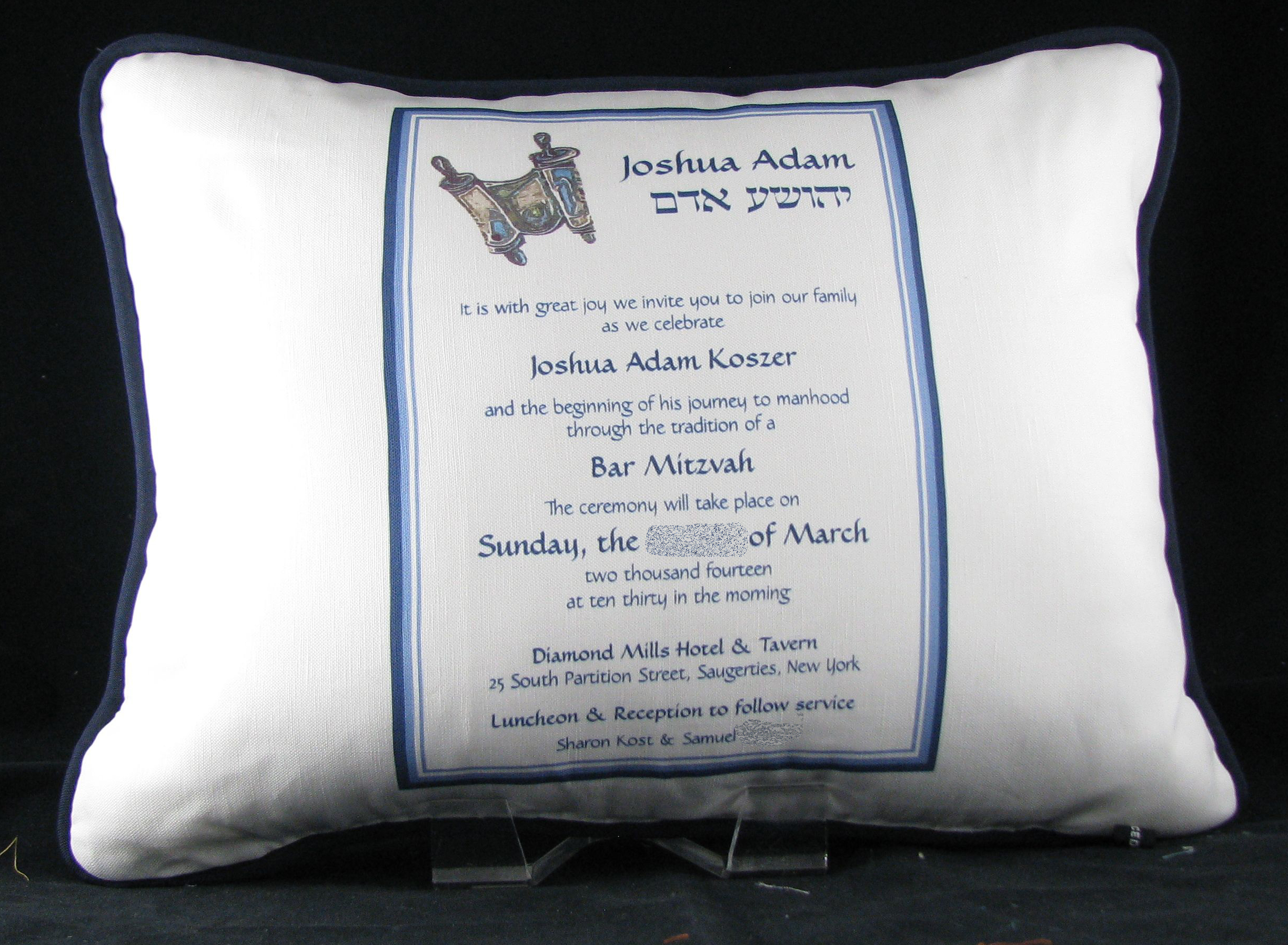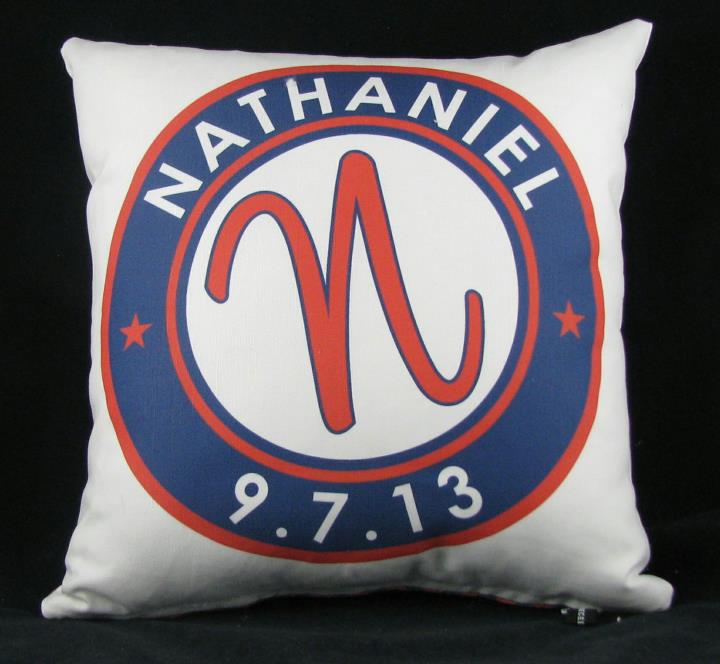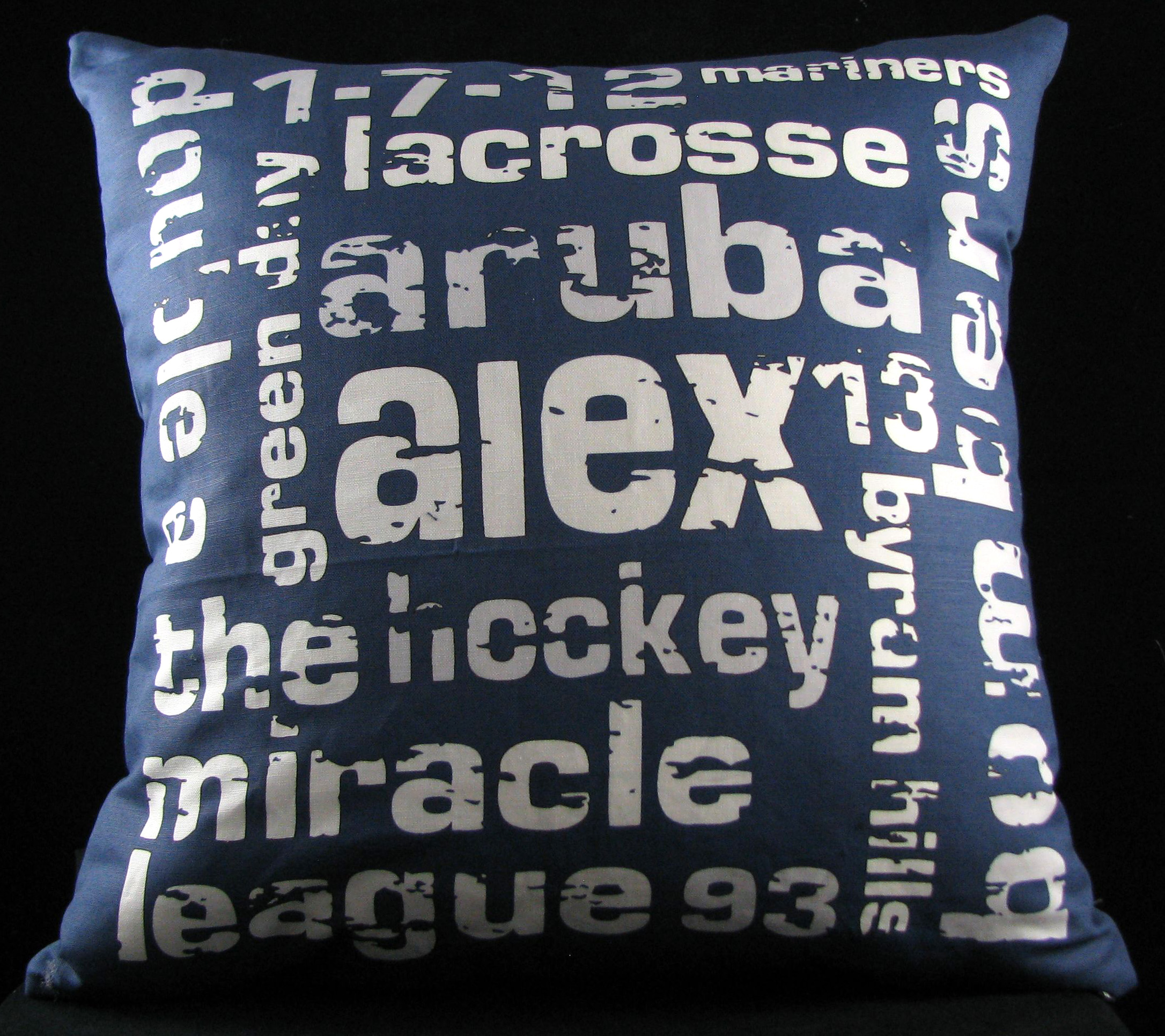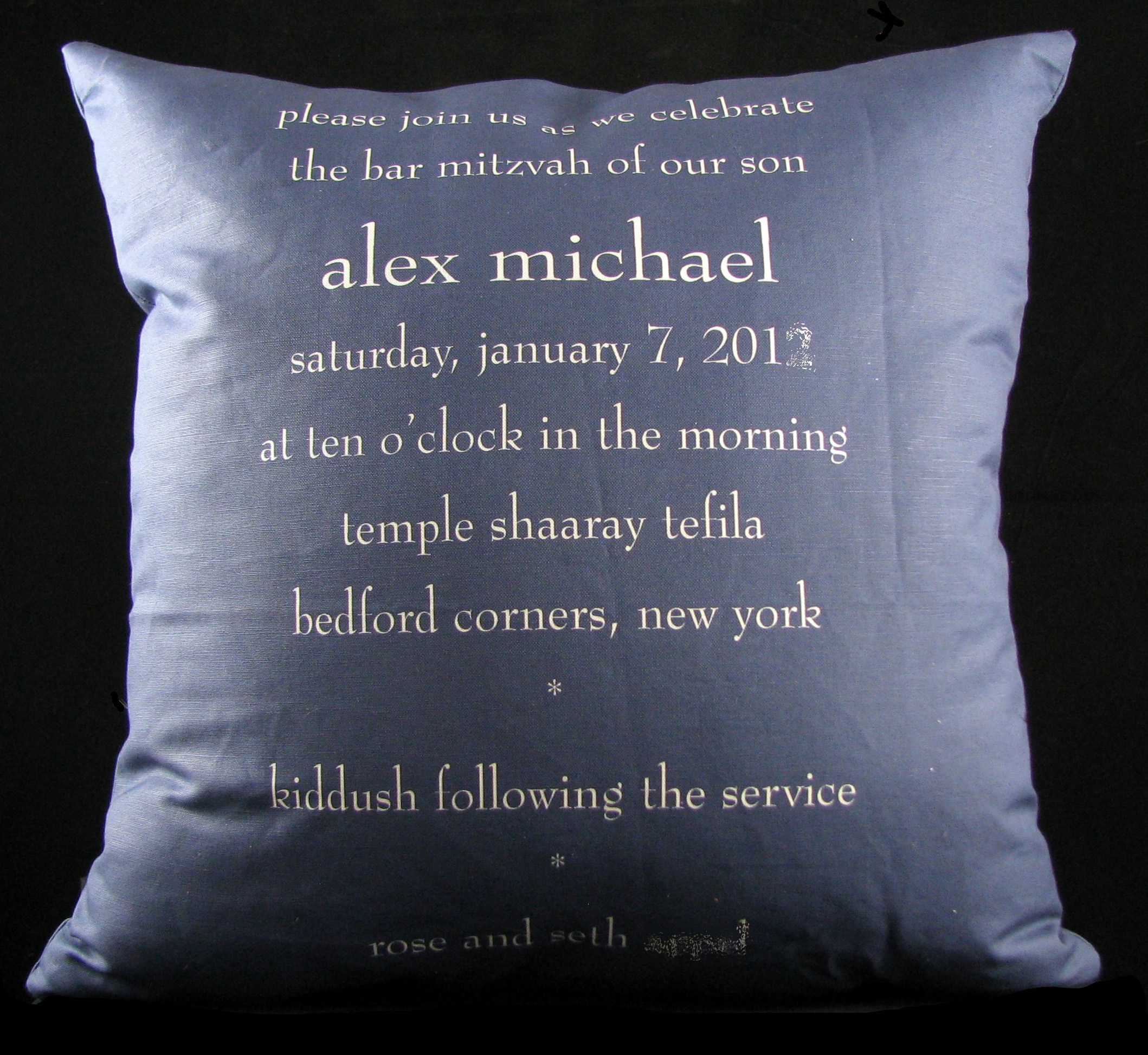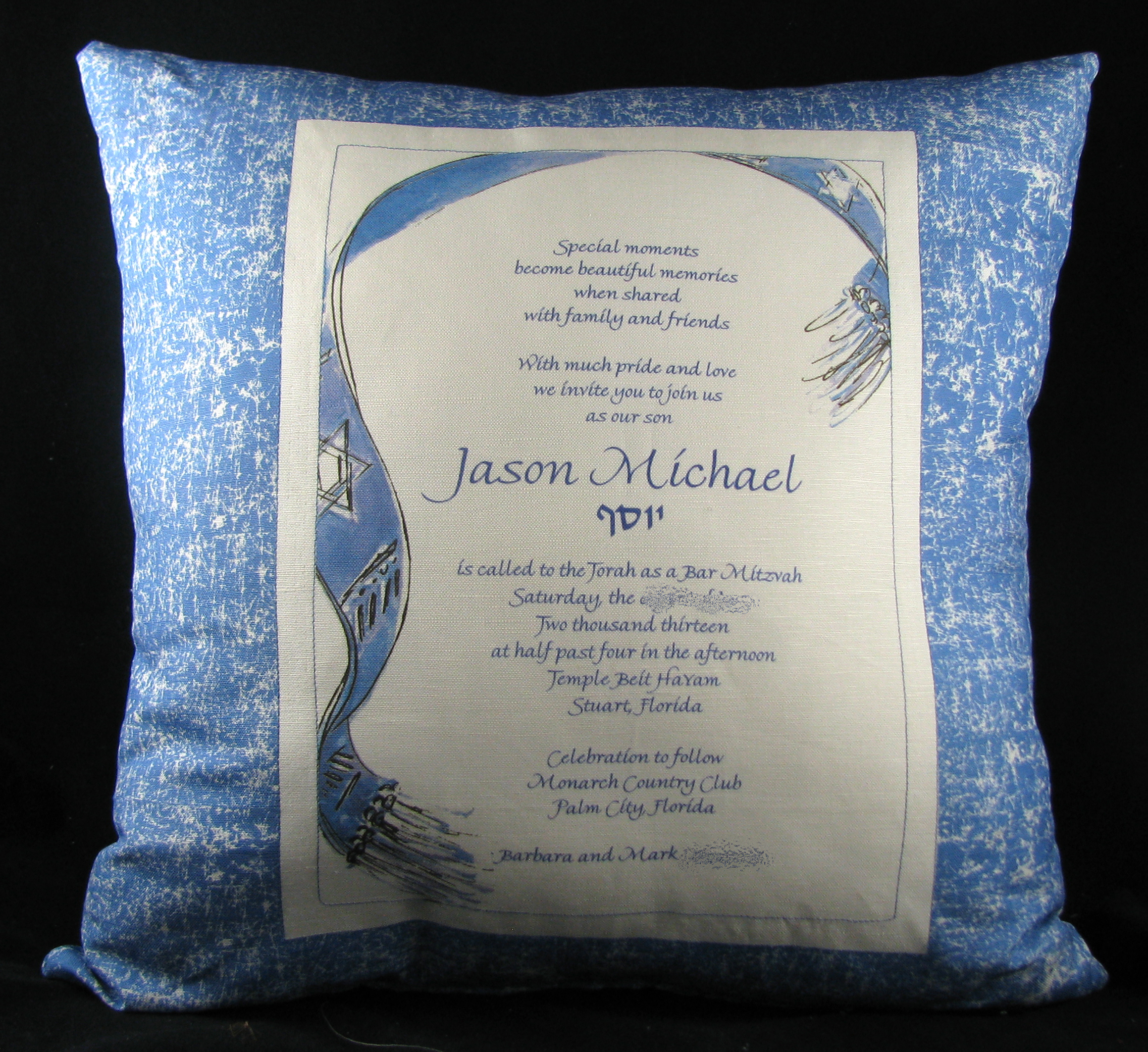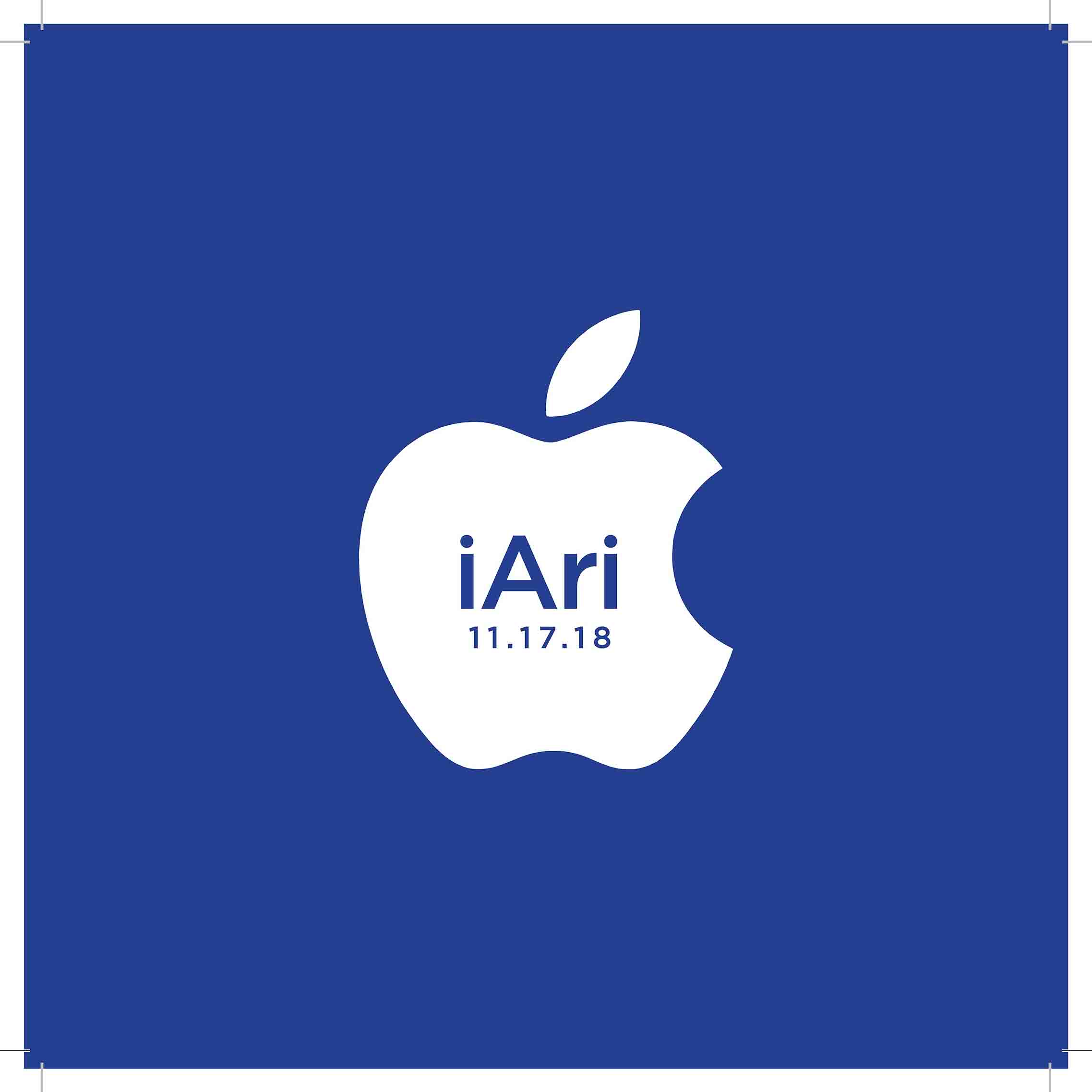 BERKEYBERKEYBERKEY
JOSHUA IN THE ROUND
COLE ON A SLANT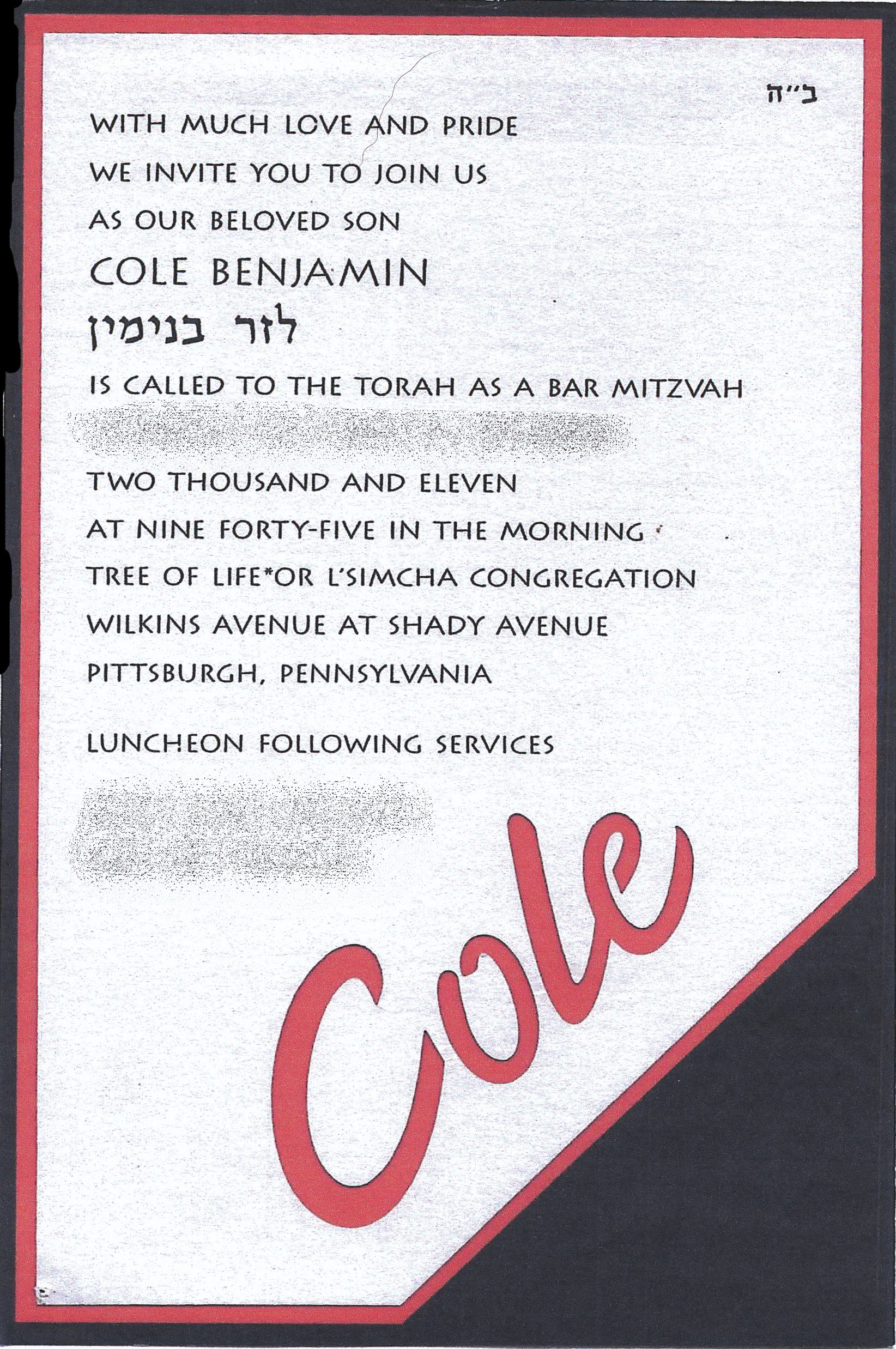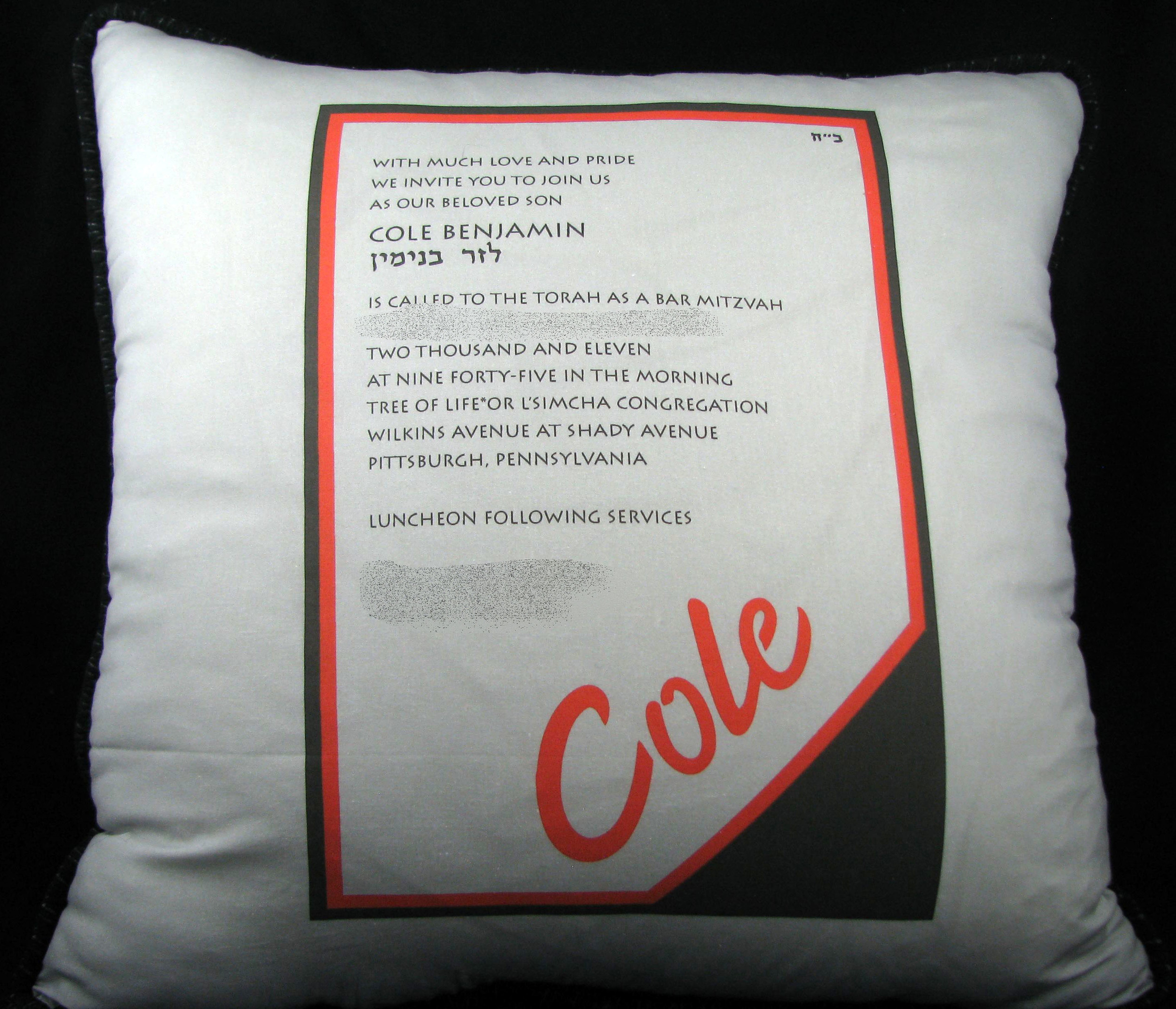 MATTHEW'S TRADITIONAL INVITATION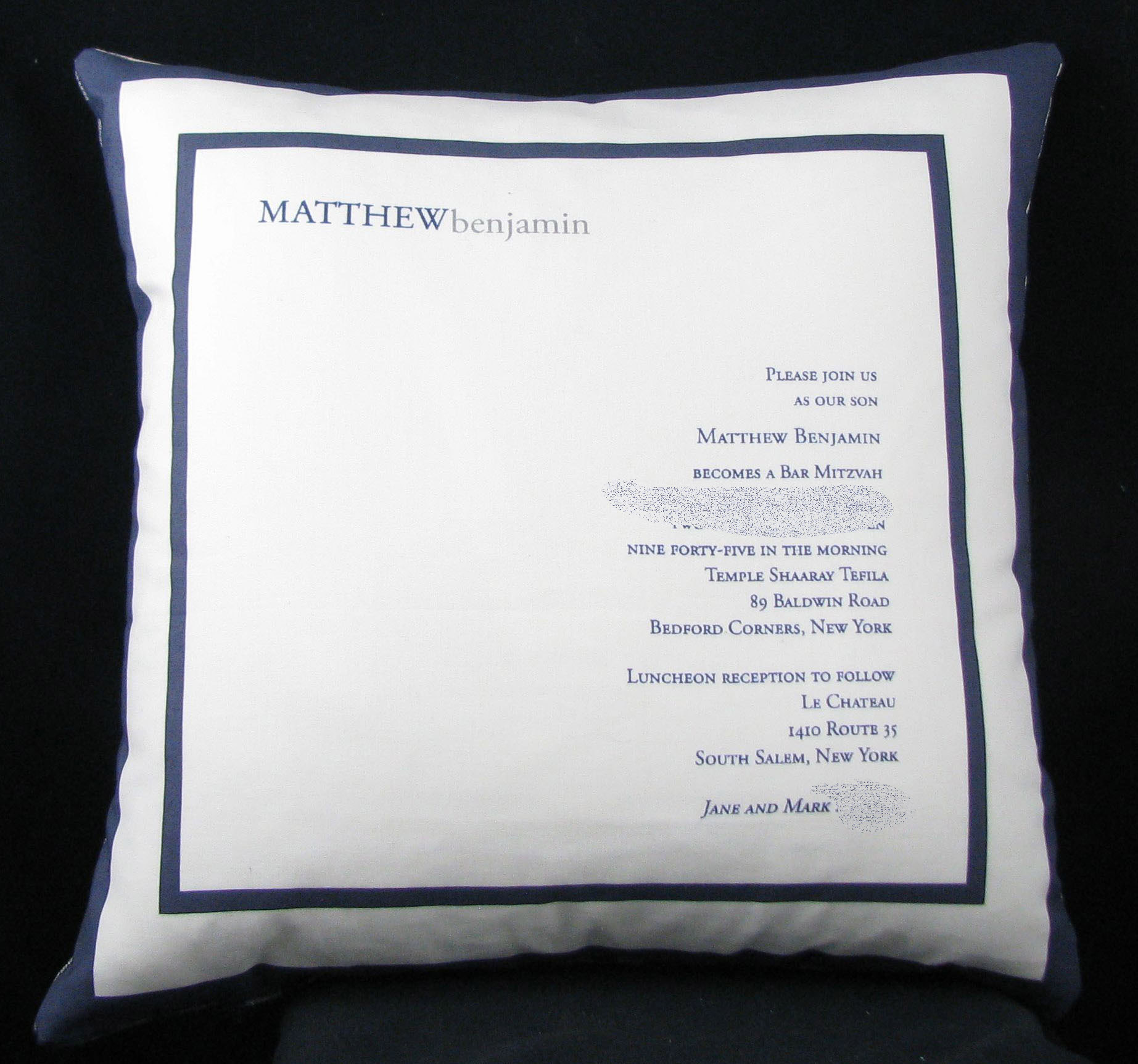 JOSH'S AIR MAIL PILLOW
Josh's invitations were sent from Hong Kong, where he was living, for his Bar Mitzvah which was in New York. Of course, we incorporated the air mail stamp into his pillow design!
ADAM'S SHADOWTEXT INVITATION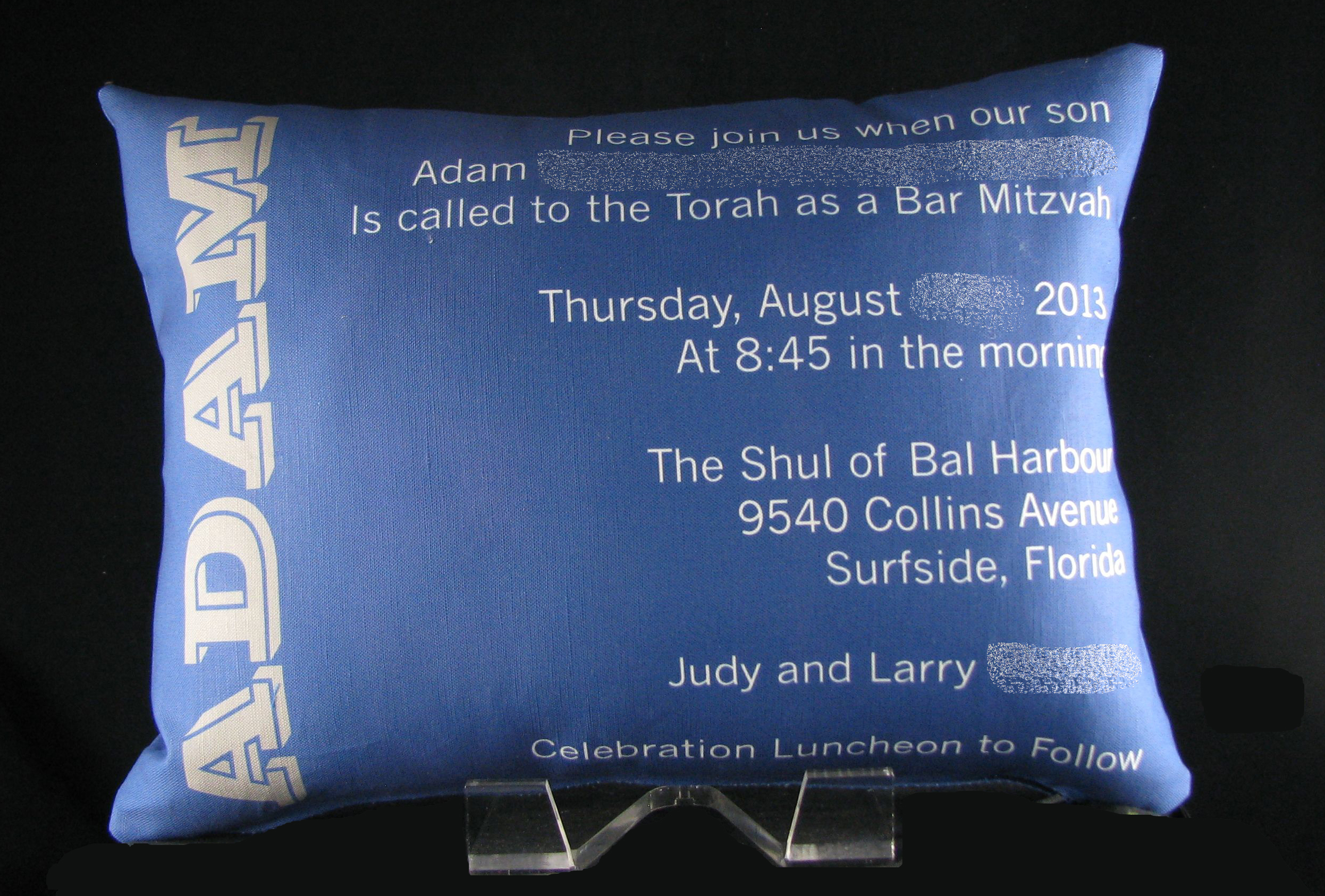 MAXMAXMAX
SPENCER'S LATTICE INVITATION
BEN'S DISTRESSED INVITATION
IAN'S SPOTLIGHT INVITATION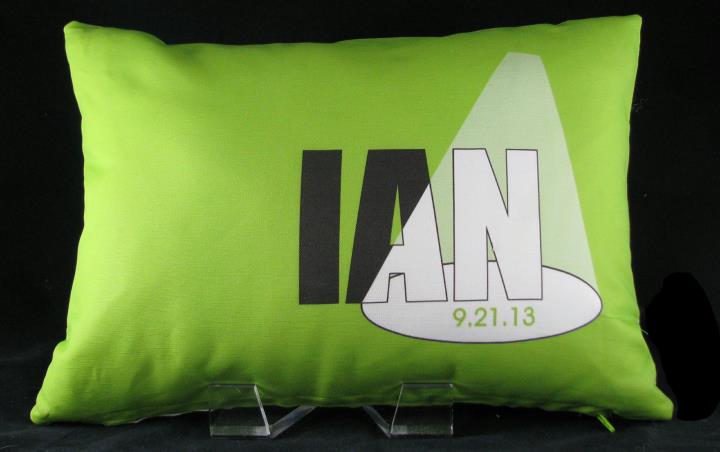 KYLE'S DISTRESSED STRIPE INVITATION
JOSH'S TWO SIDED BLUE AND WHITE PILLOW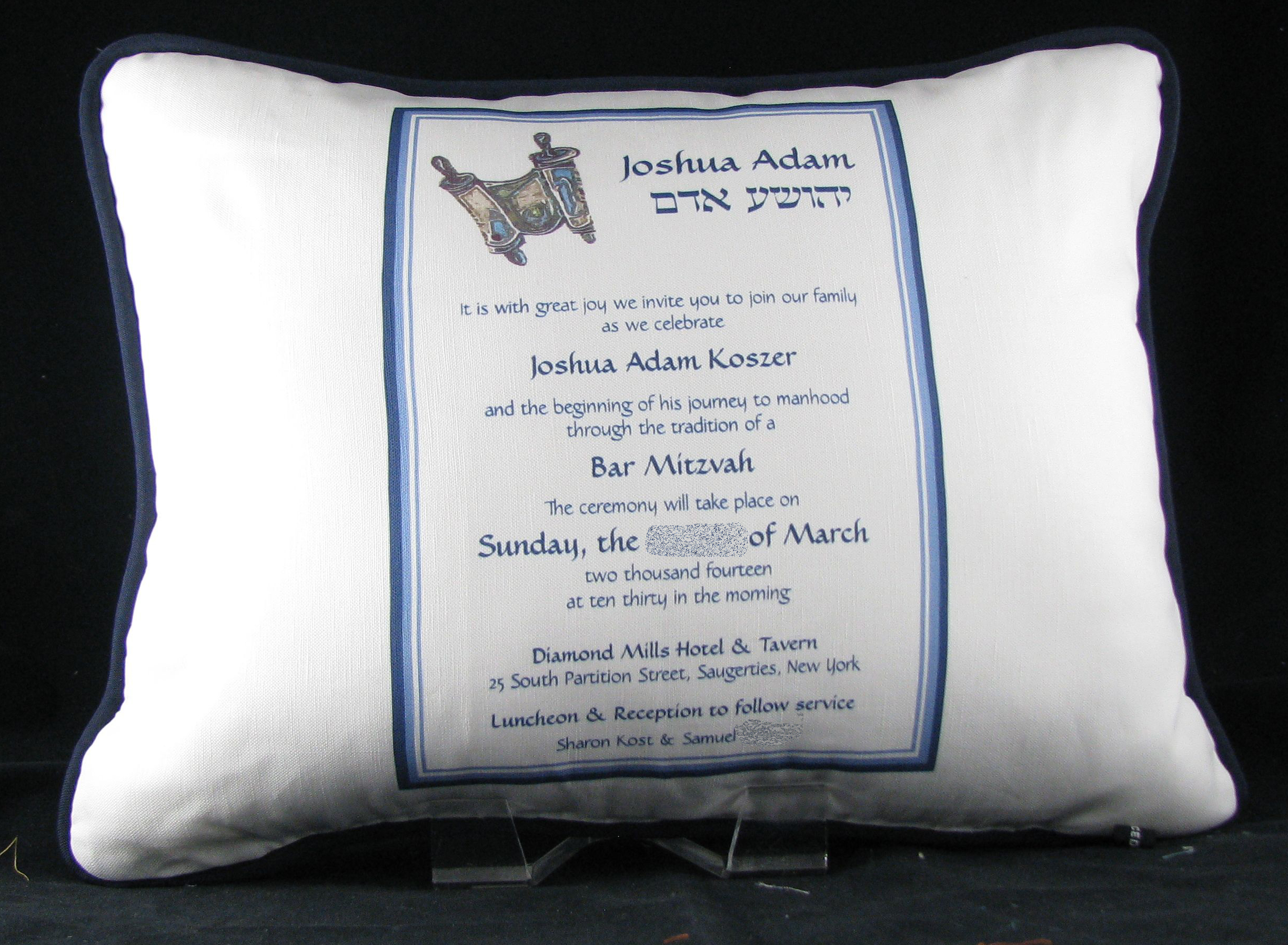 BLAKE'S CROCODILE INVITATION
DAVIDAVIDAVID
NATHANIEL'S NATIONALS PILLOW
Nathaniel's logo was based on the Washington Nationals! We took the stars for the back of the pillow!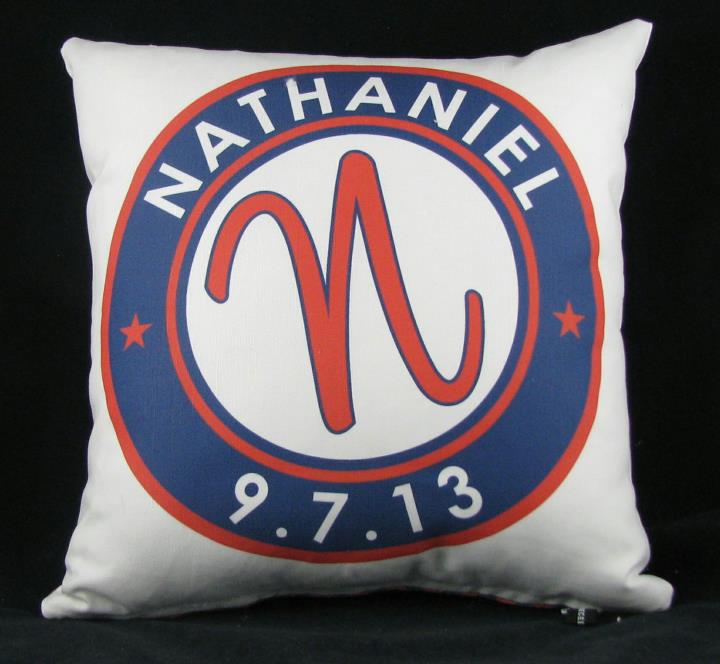 JARED'S J RIBBON INVITE
Jared's invitation had a black grosgrain ribbon going around the back of the invitation. So, we printed one across the back of the pillow, above his initial, done in the same font as the invitation.
ALEX'S GRUNGY INVITE
This was an evite, and those are difficult to do. We recreated the grunge word cloud.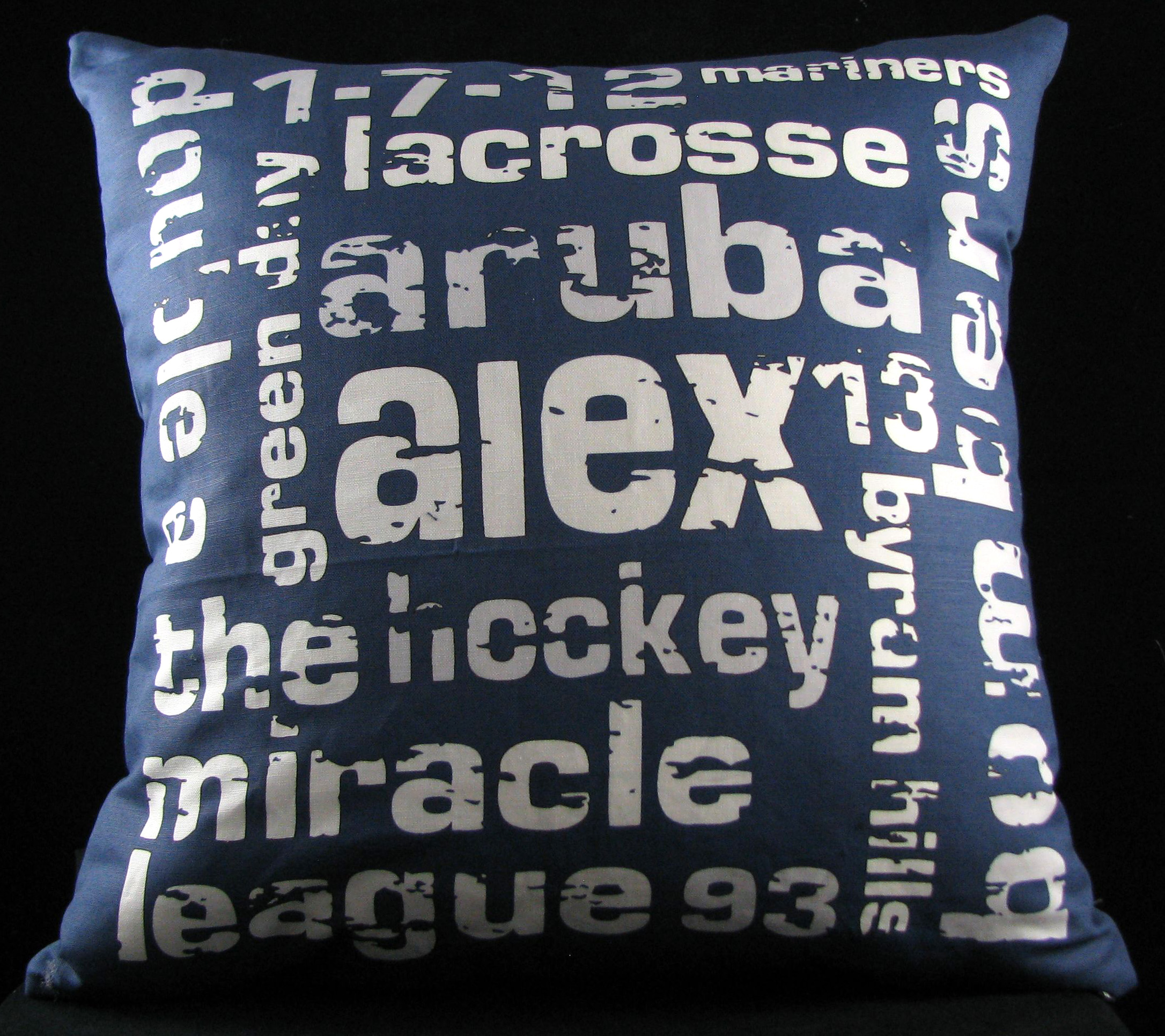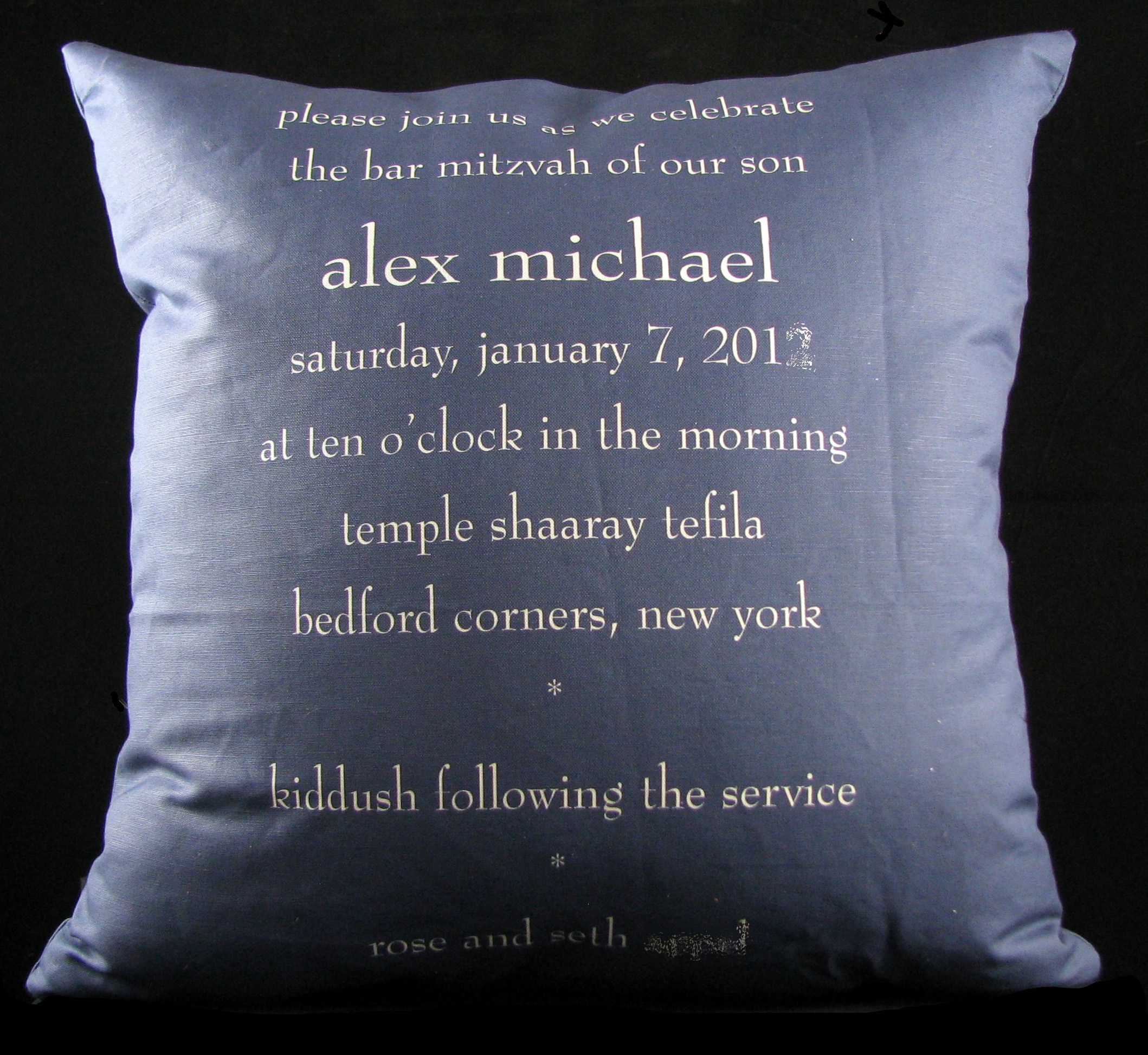 JASON'S DENIM TALLIT INVITE
We printed a denim-like background to complement Jason's blue and white invitation.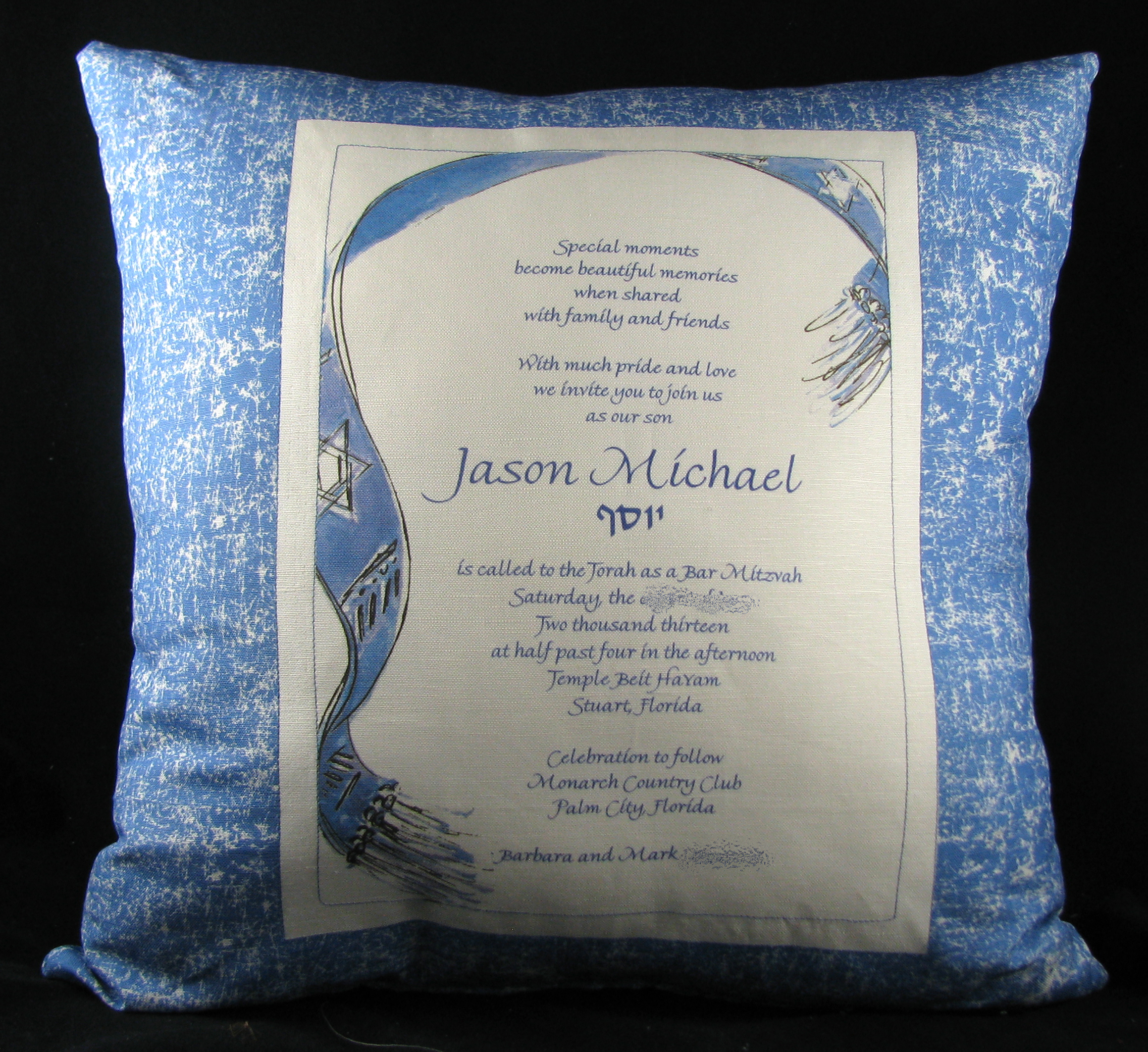 JARED'S BLACK MULTI-FONT PILLOW
Jared had a cool pillow with lots of fonts. The back is his logo
JACK'S MODERN BLOCK PILLOW
Jack's block letter invitation looks great on his pillow!
ILAN'S ARTSY INVITATION PILLOW
Ilan's invitation was fun and joyful - we created a funky fabric to complement - using small elements from invitation - the last two pictures were two patterns made from these elements and then superimposed to make the final fabric - see the last photo for a closeup of the green elements!