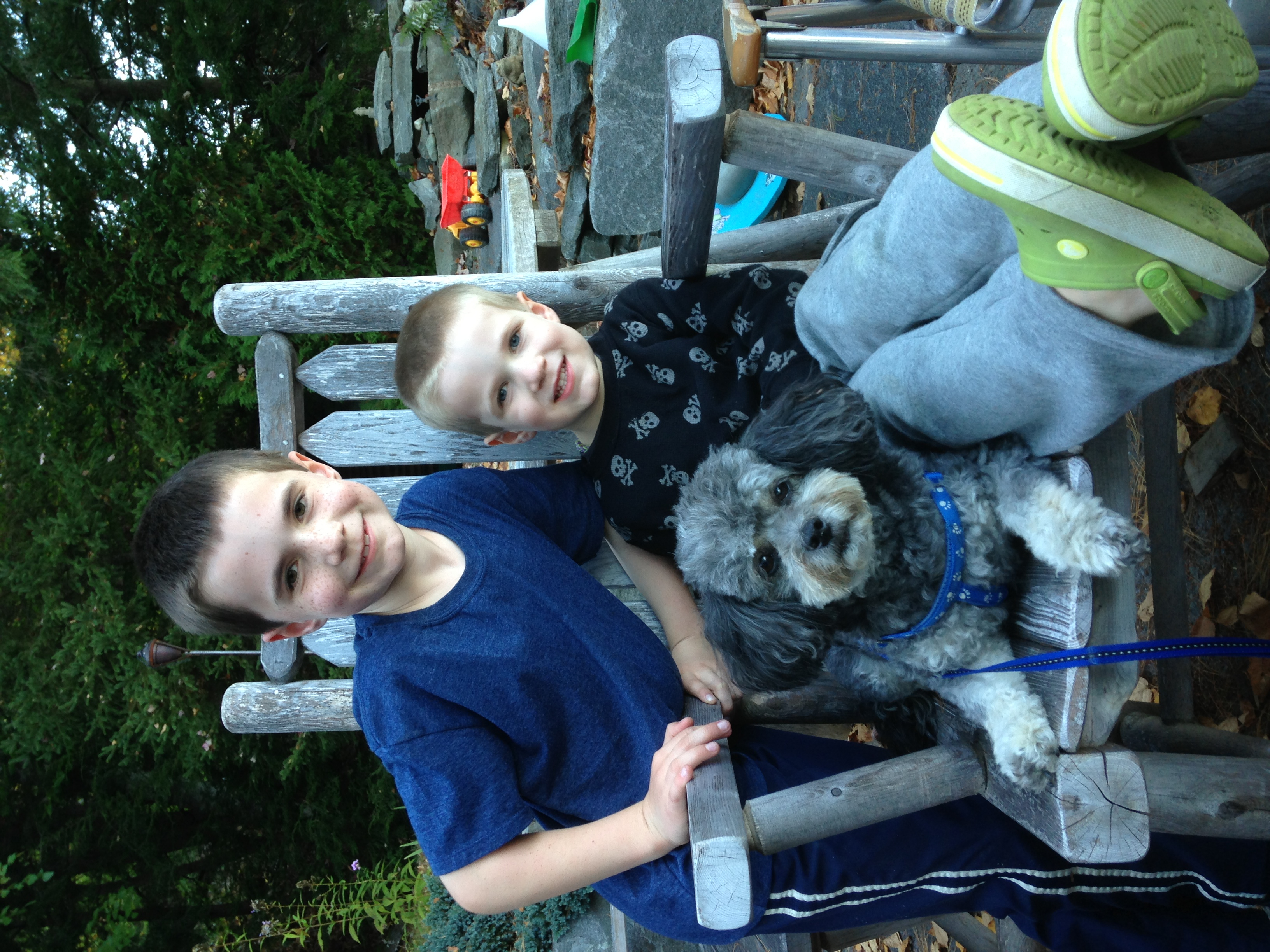 MEMORIAL PILLOW (DOG)
This photo was cropped and heavily photoshopped (to remove the forearm/hand on the upper left and the child's patterned shirt on the upper right.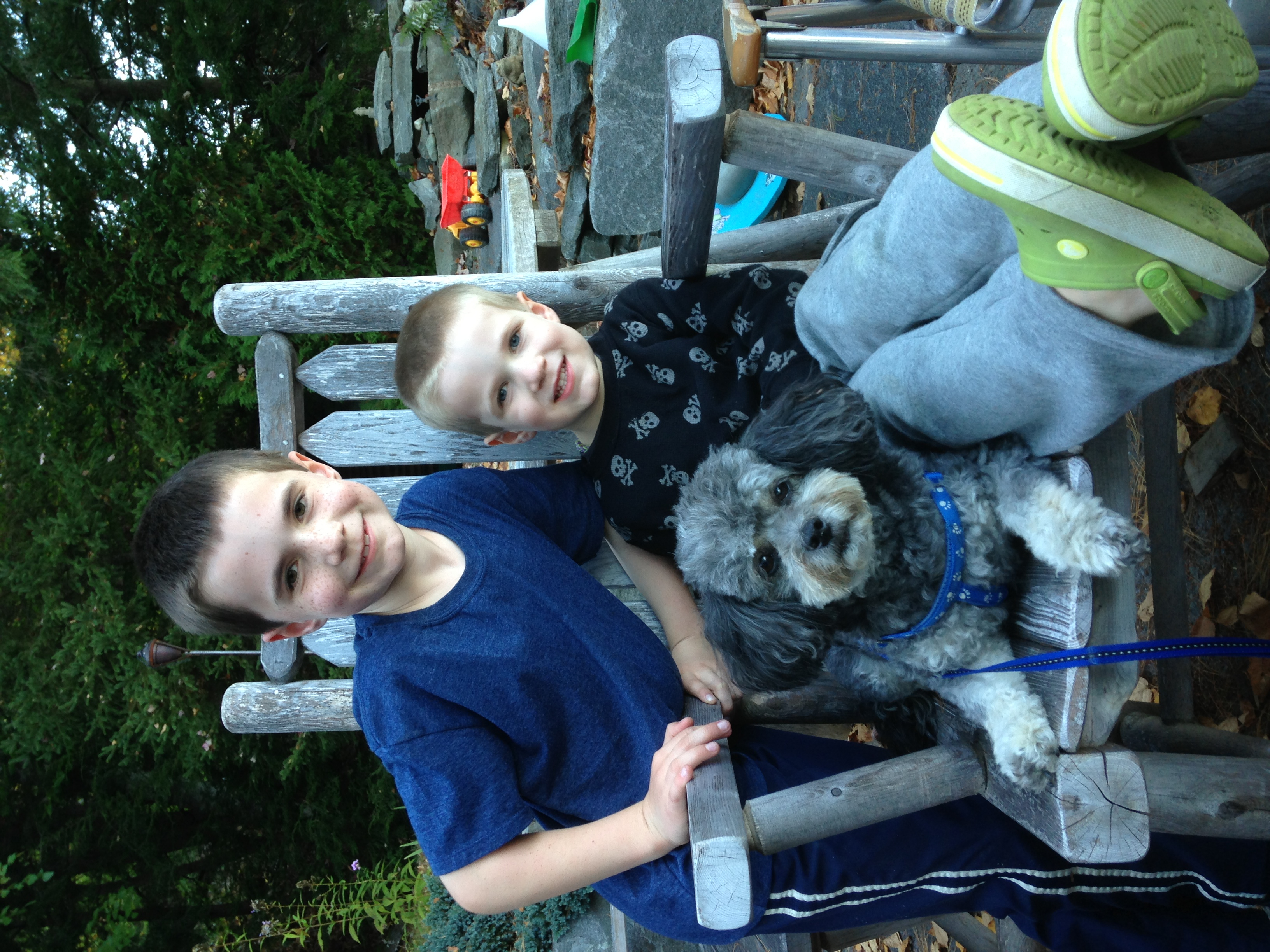 3 PUGS PLUS 1
We took four photos and standardized the sizes of the subjects, then put it in a "photo frame"!
SCARLETT AND OLIVE
A four photo collage on the front, with a single photo on the back. Outer trim.