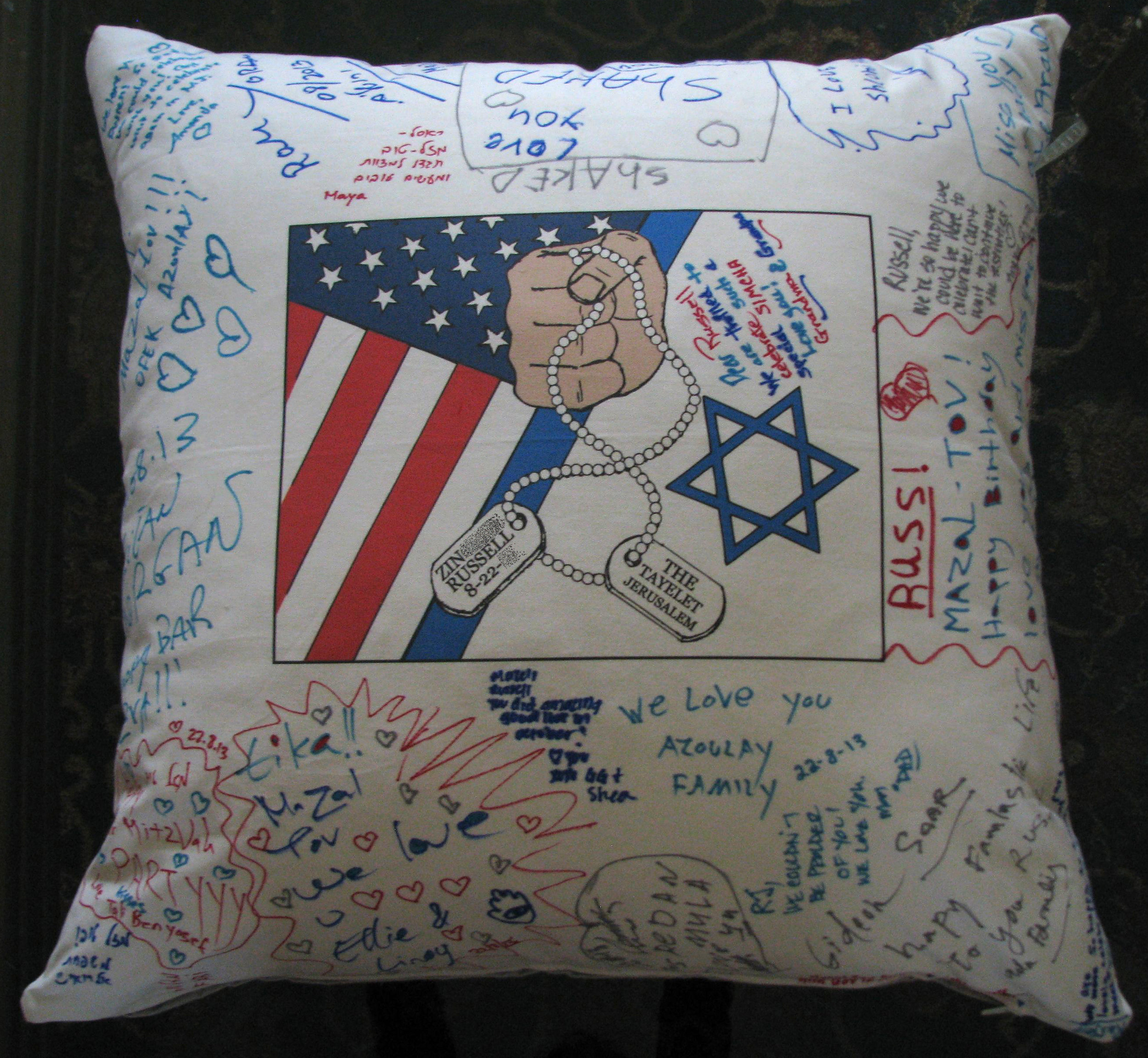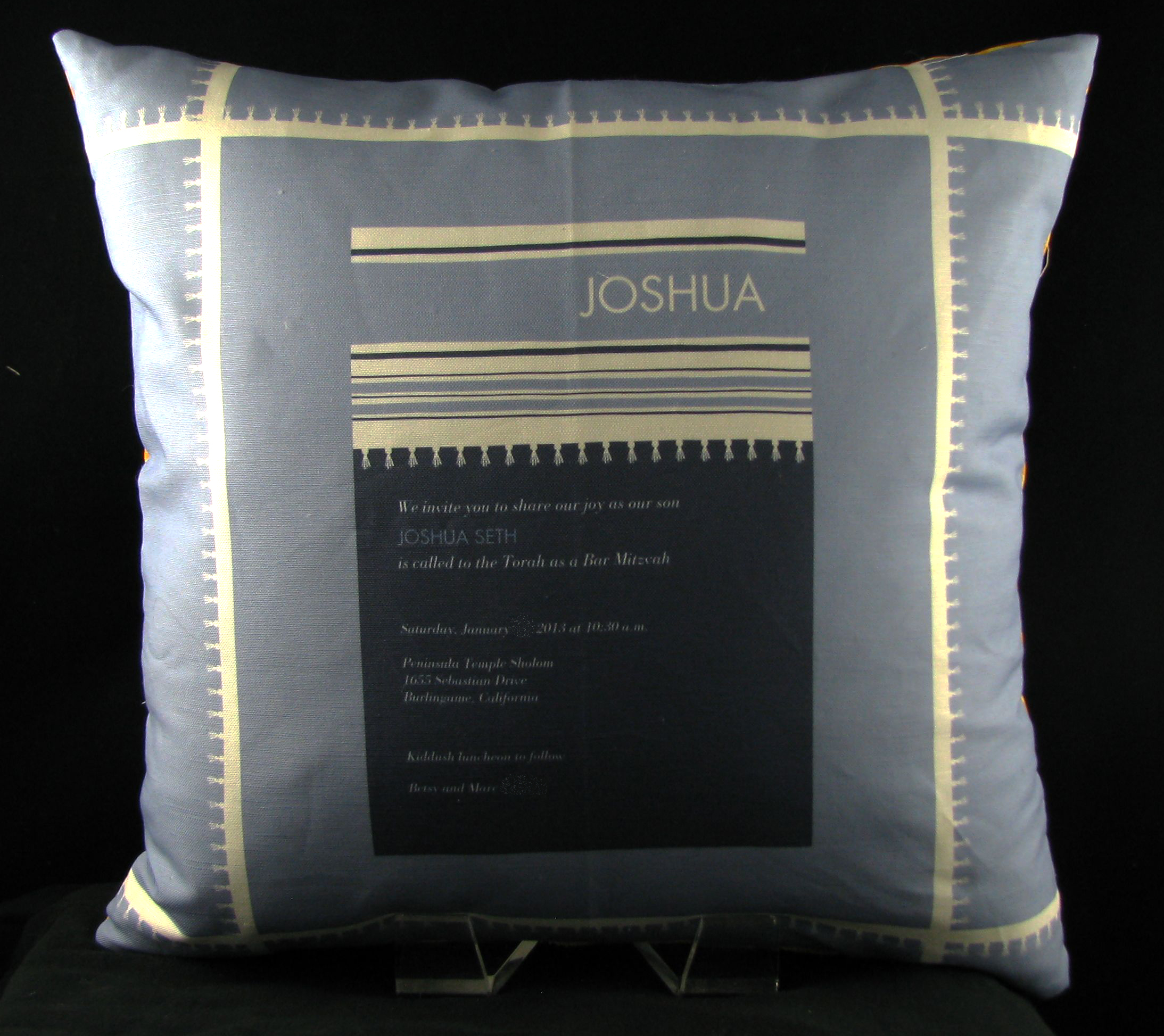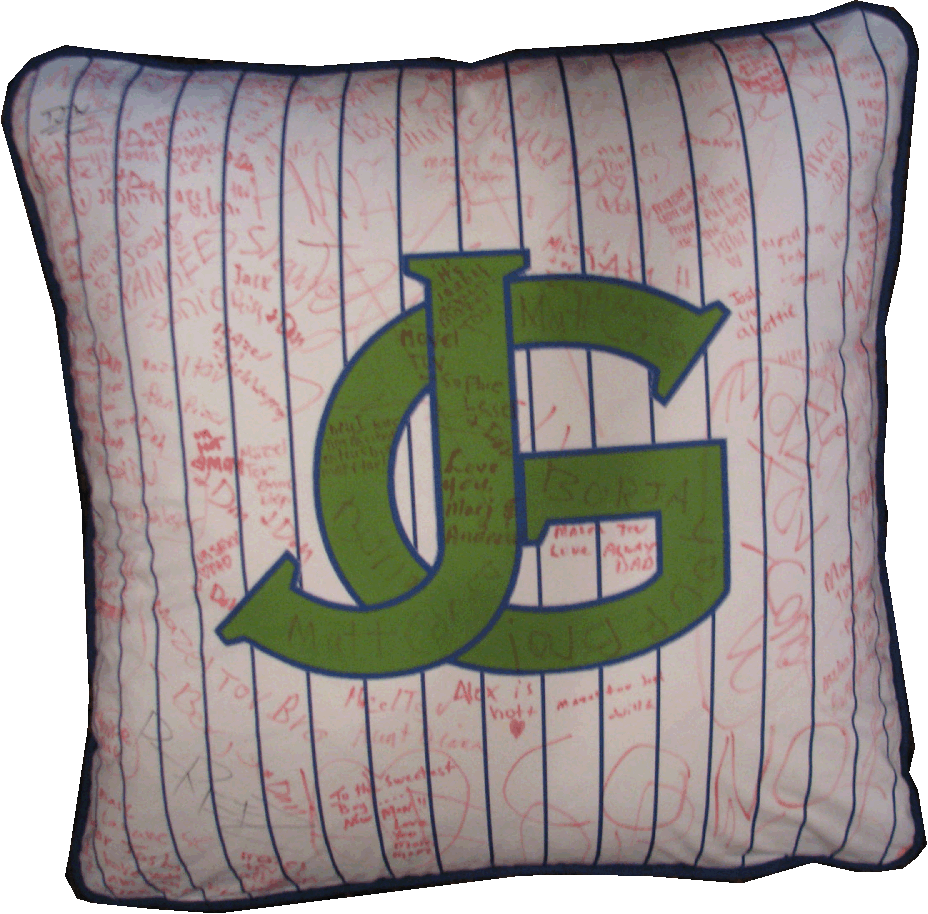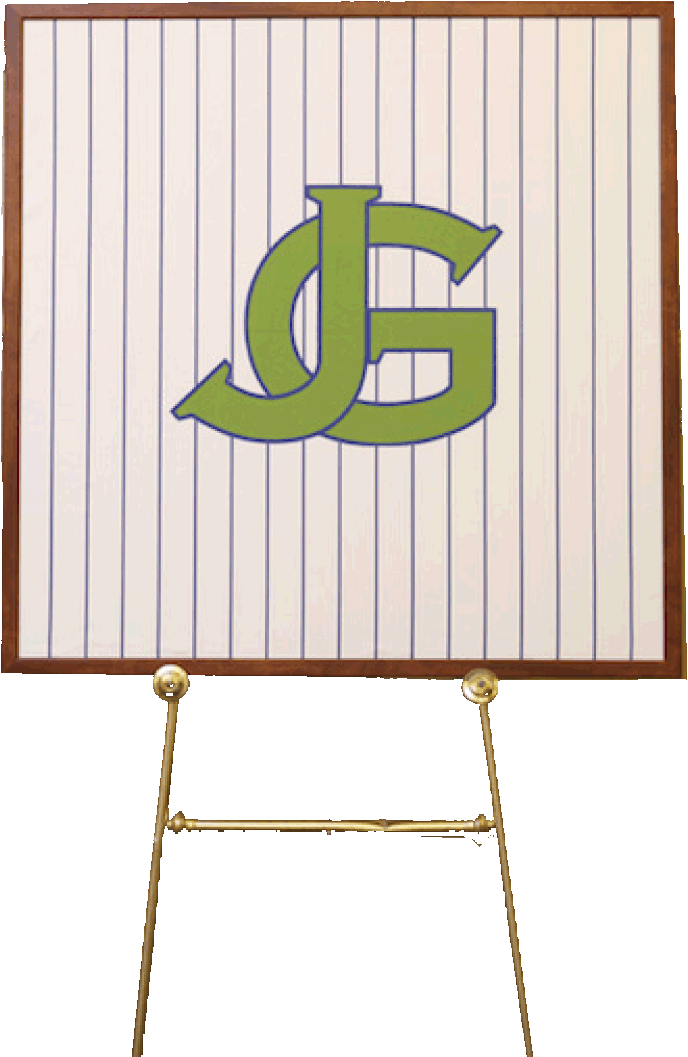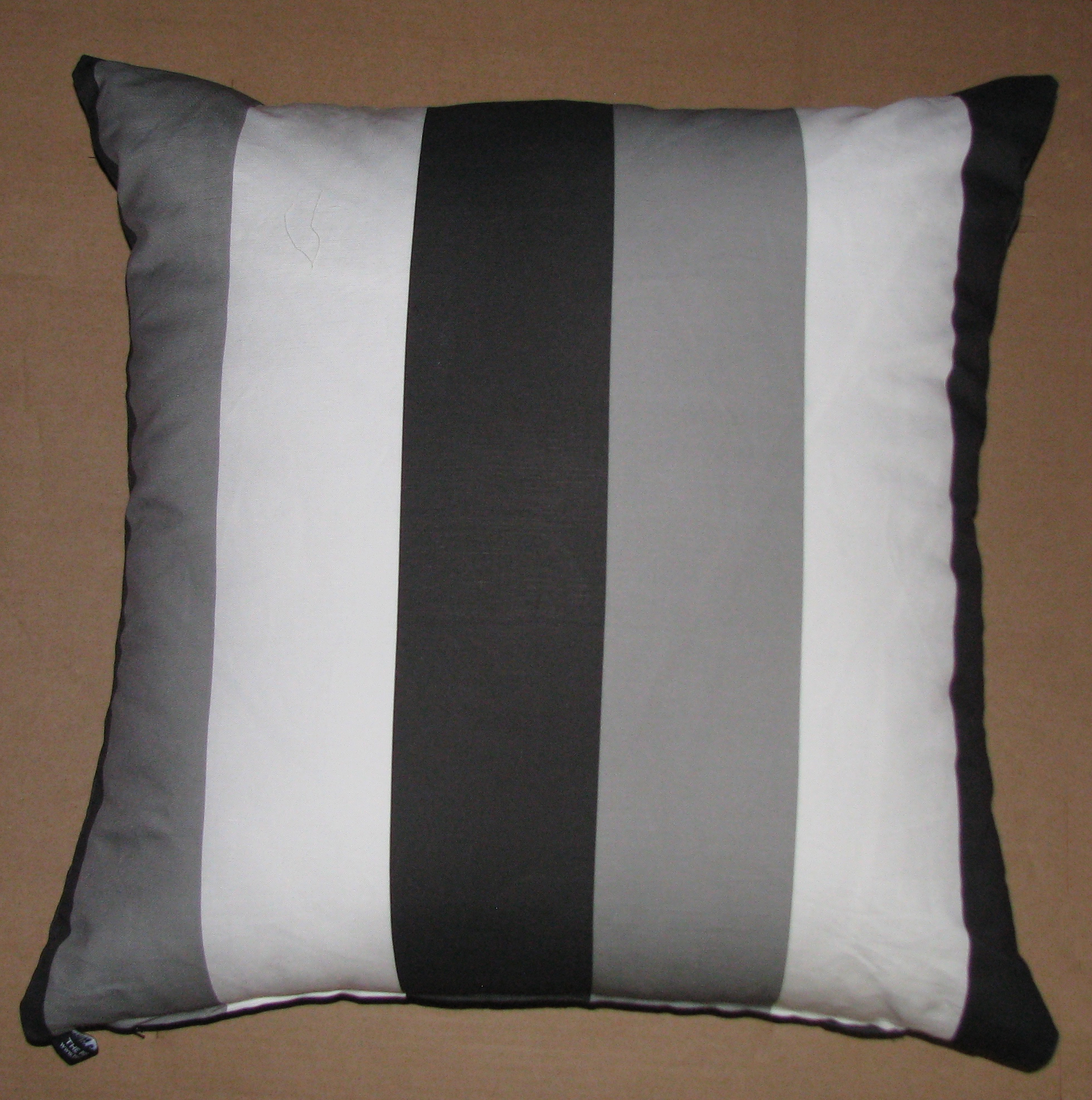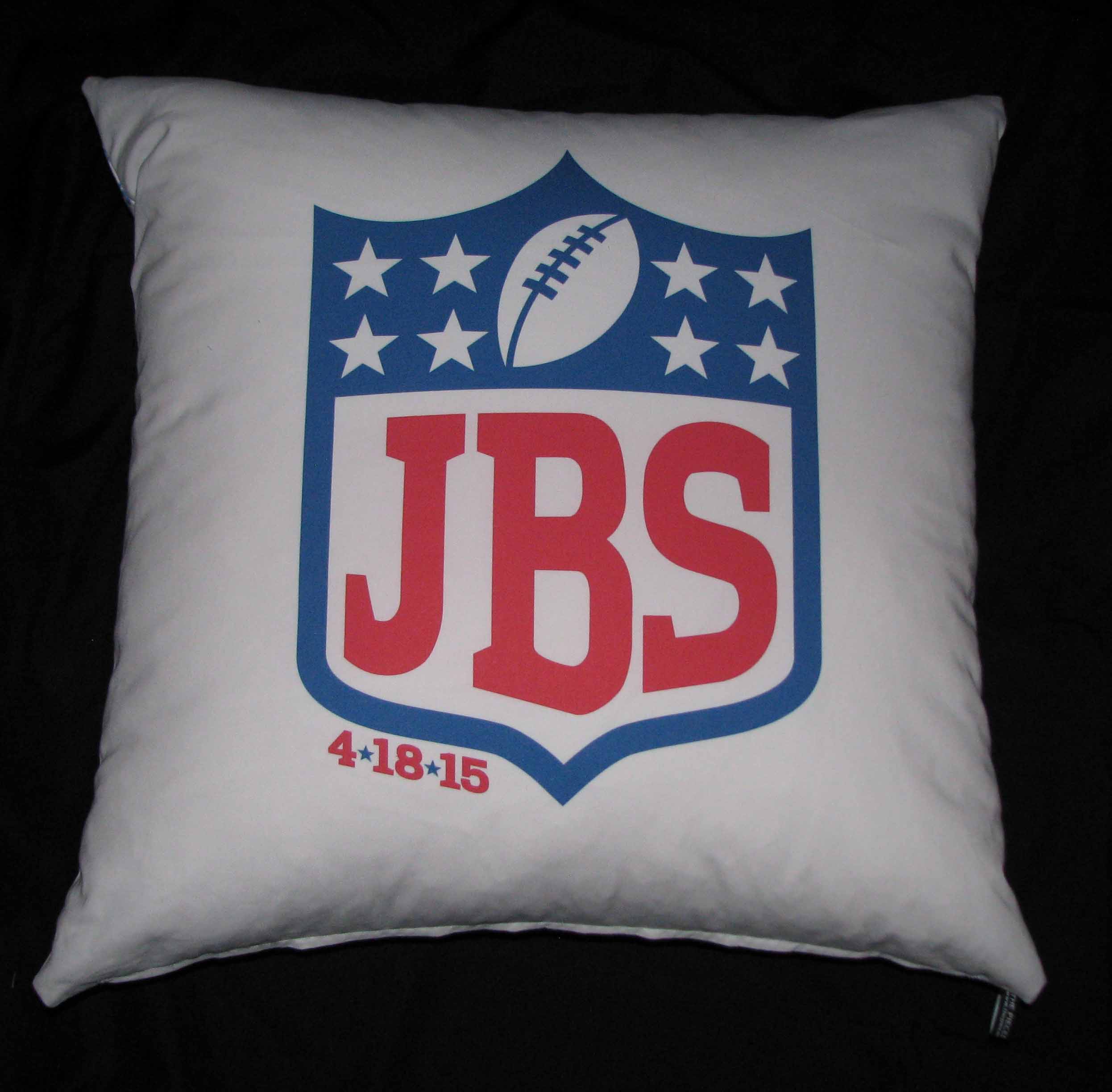 RUSSELL IN ISRAEL (27") FLOOR PILLOW
Russell had his Bar Mitzvah in Israel with family, then had a party at home with his friends. Each set of guests had their own side of the pillow to sign - we provided the printed fabric. Once the parties were over, the client sent us back both pieces of fabric and we put it all together into a 27 inch floor pillow. To see more floor pillows, please click here.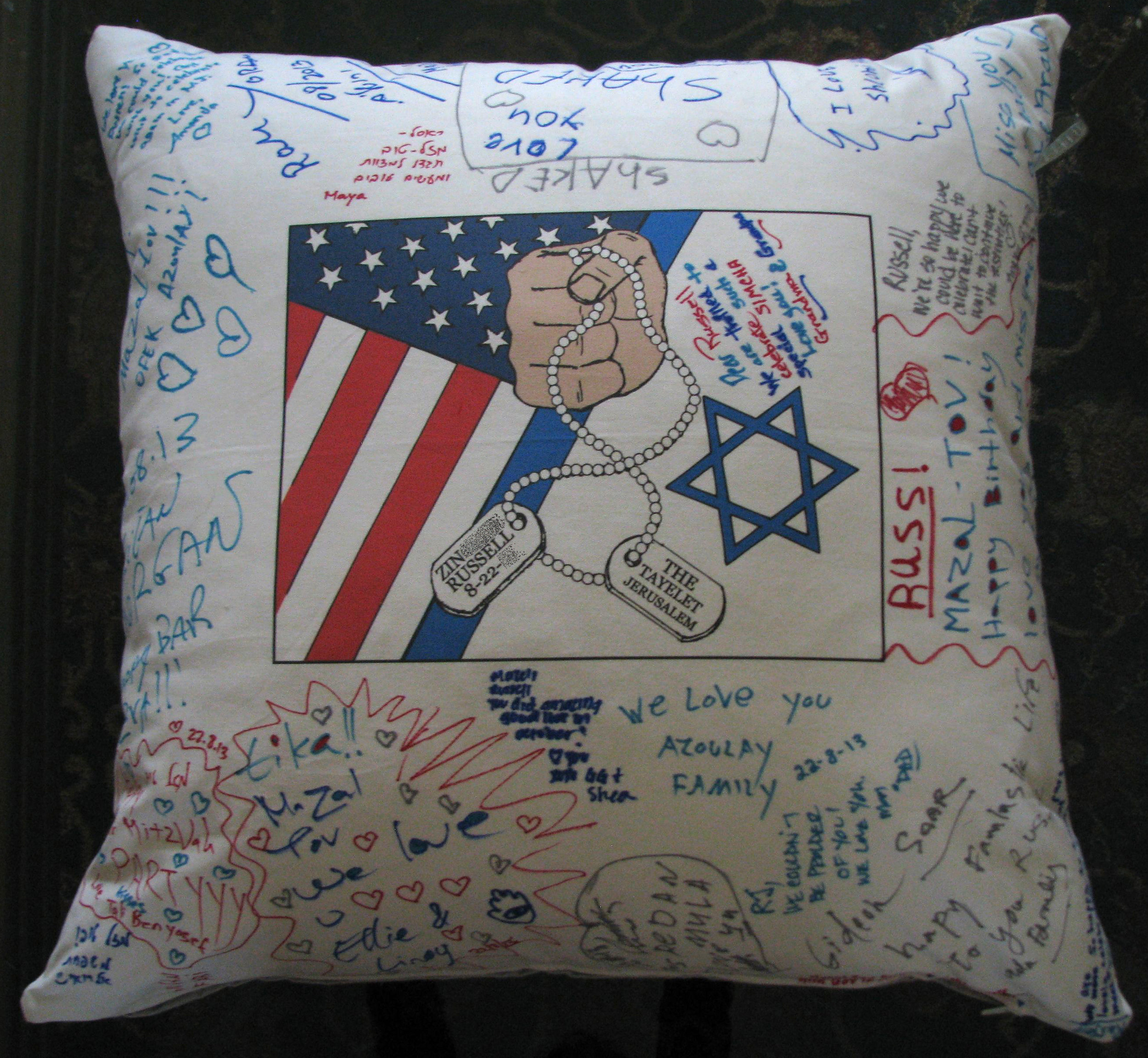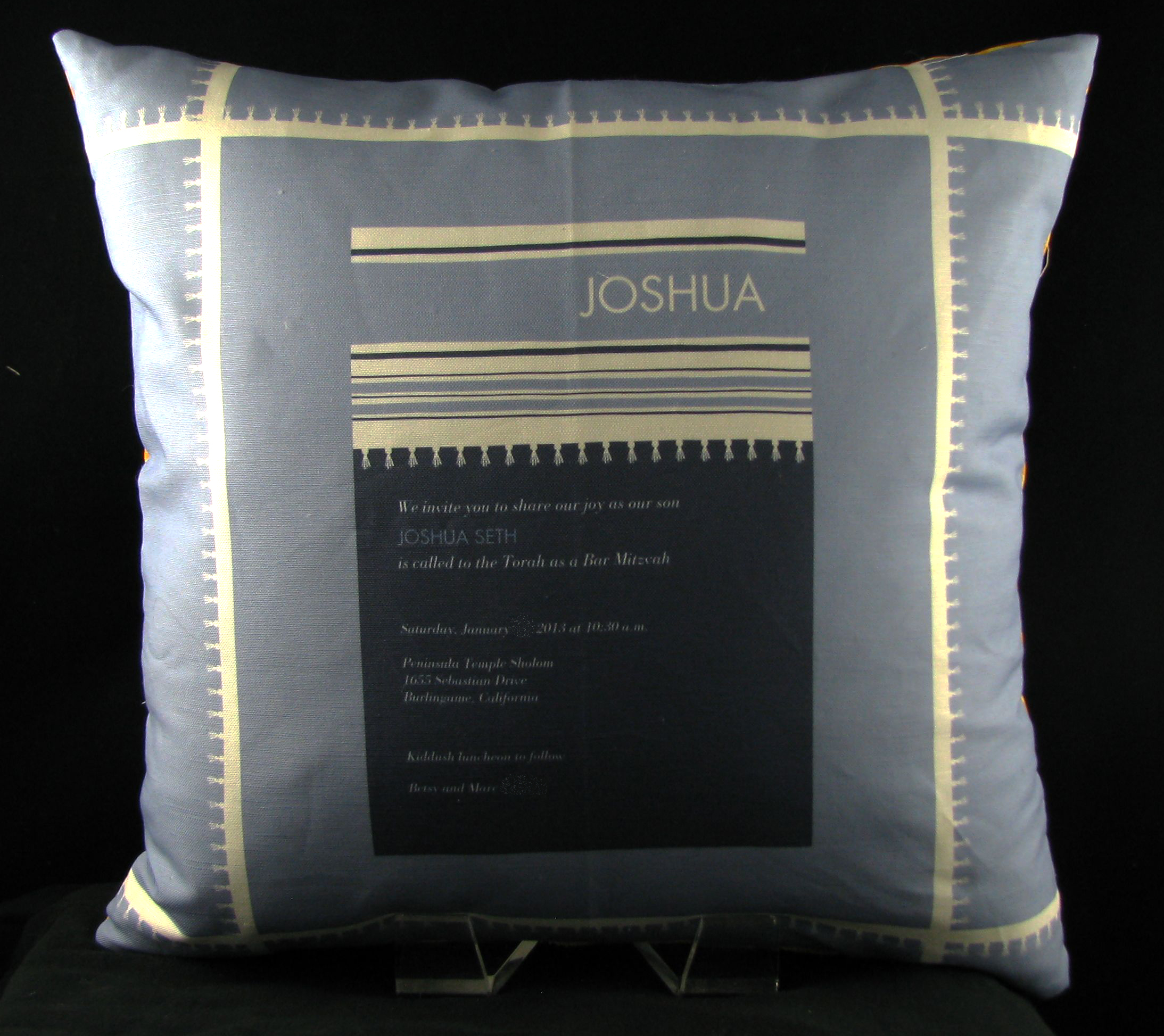 ADUKE/CUZ (33") FLOOR PILLOW
JOSH'S PINSTRIPE BASEBALL (36") FLOOR PILLOW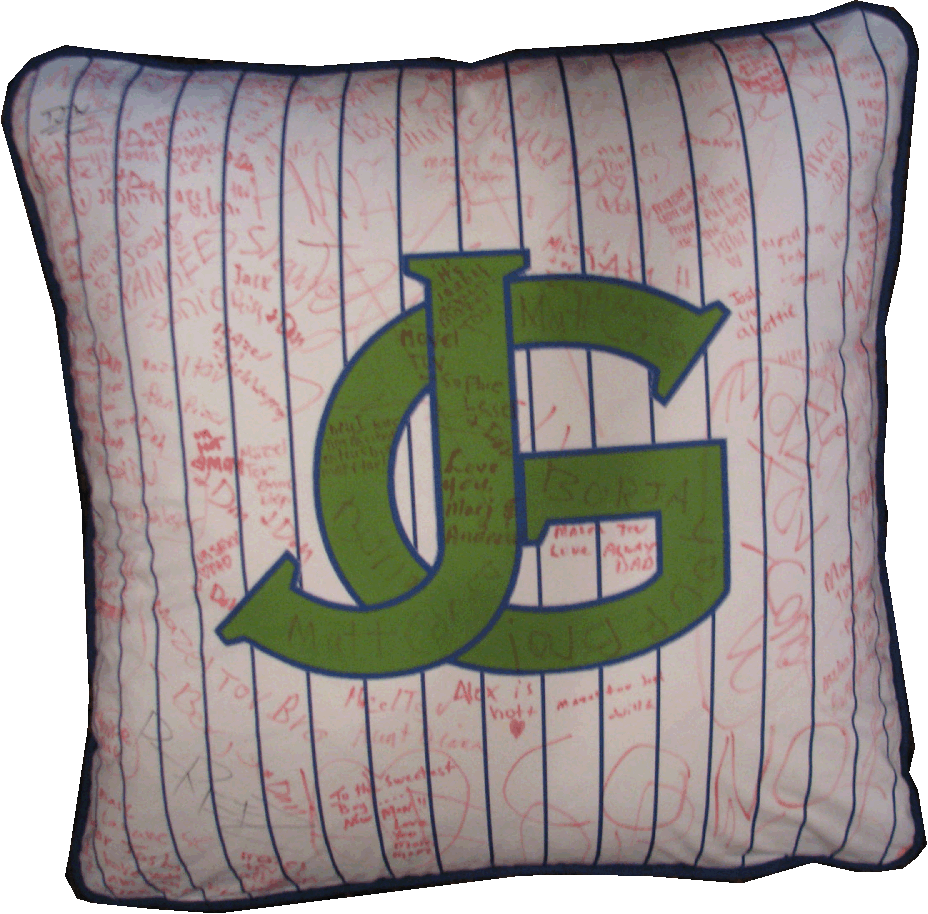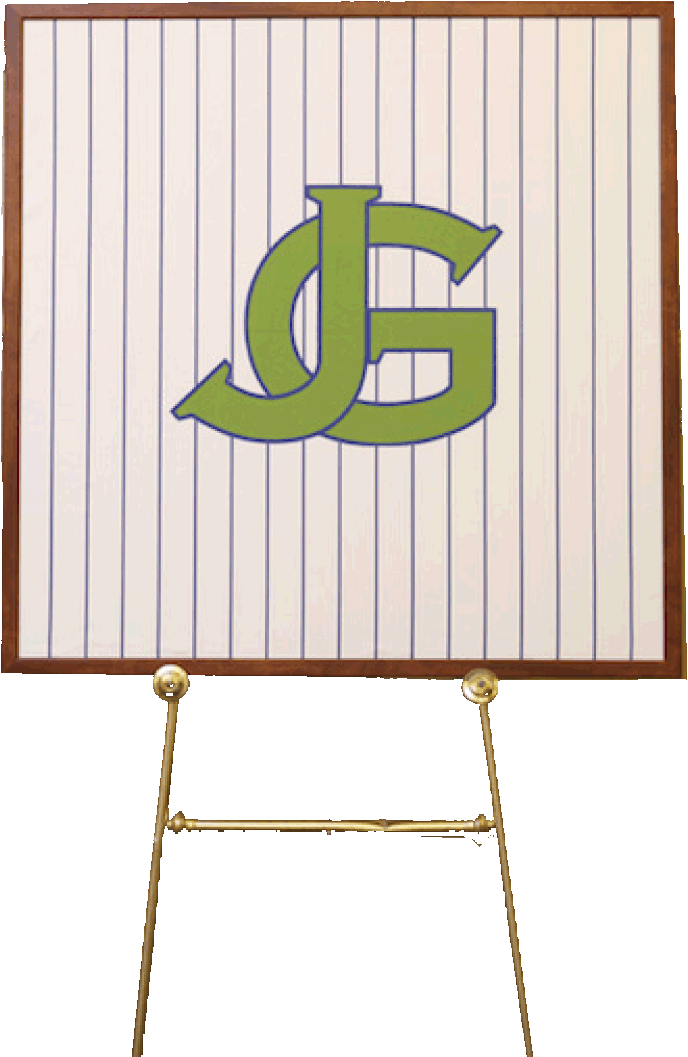 JACKS' SPIRAL (36") FLOOR PILLOW
JOSH'S ACE-IN-THE-HOLE (27") FLOOR PILLOW
LOGAN'S HOT (30") PILLOW
MATTHEW'S DISTRESSED DENIM (33") FLOOR PILLOW
LUCAS' LB (27") FLOOR PILLOW
MATT'S NEW YORK SPORTS (27") FLOOR PILLOW
NOAH'S STENCIL (27") FLOOR PILLOW
ETHAN AND SYDNEY'S N (33") FLOOR PILLOW
AIR JANIS (33") FLOOR PILLOW
CHASE'S (27") RETRO PILLOW
Chase had a round invitation. Look closely - we added torah scrolls in the middle of the circle) the image came from Chase's older sister's invitation), then a plaid and a border.
ETHAN'S ESPN SPORTS PROGRAMMING NETWORK
We took the logo and modified it a bit - then printed on a 14x28 pillow.
ALEX'S WORLD CUP SIGNIN PILLOW
We redid the logo and then printed it on a 27 inch pillow
JAKE'S NINTENDO CONTROLLER SIGNIN PILLOW
This pillow "cushion" was made for a client in the UK. One side had the logo, the other side the invitation (which was in the shape of a controller!
JACOB'S BROOKLYN NETS SIGNIN PILLOW
Jacob's guests signed with silver gel pens.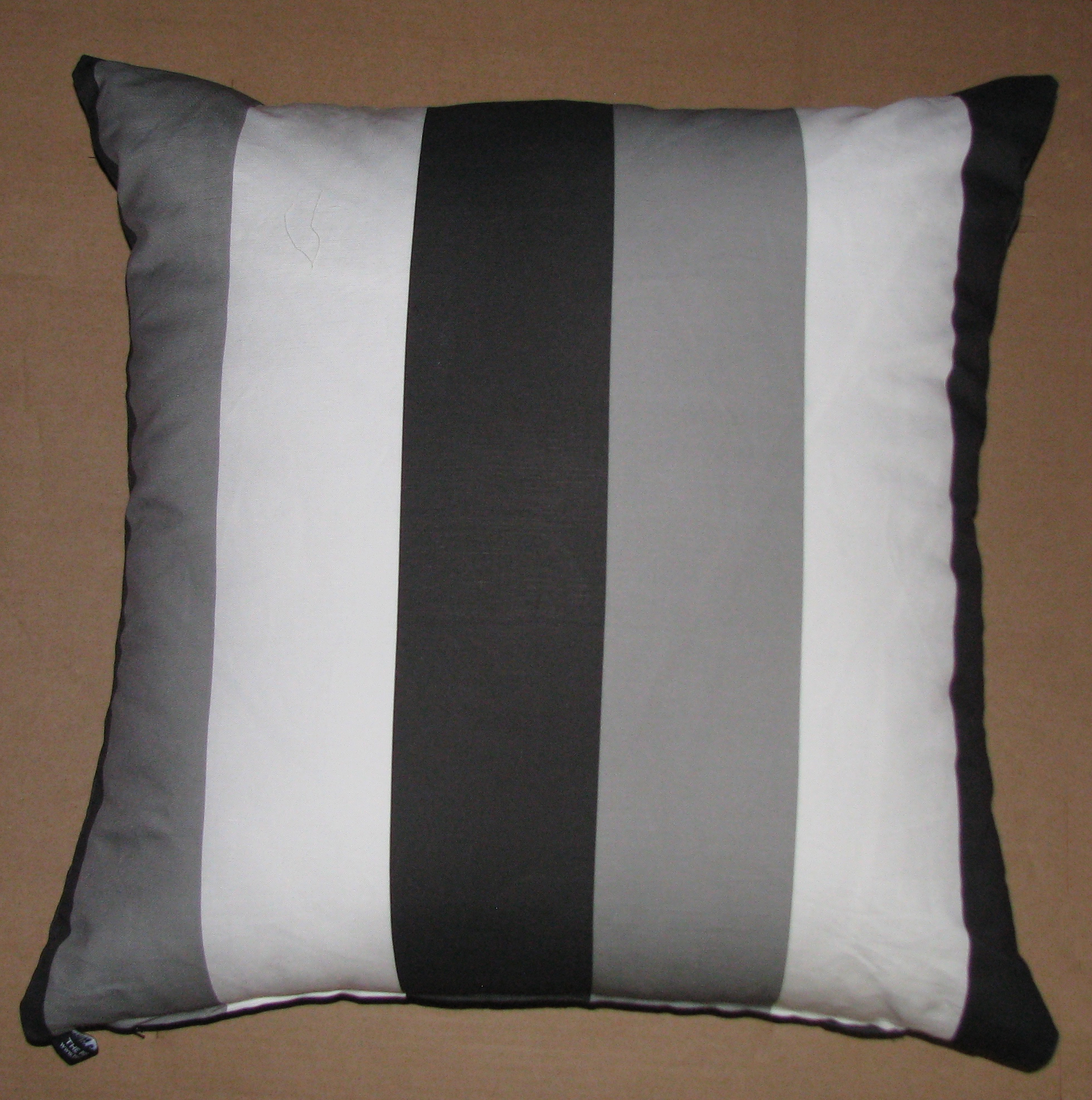 JOSHUA'S BROADWAY SIGNIN PILLOW 14X28
Most of this invitation was retypset by us before printing. This is our 14x28 size.
To view more bat mitzvah/sweet 16 pillows for girls, click here!
To view bar mitzvah pillows for boys, click here!
SHANE'S DARK PURPLE SIGNIN PILLOW
Shane's dark purple signin pillow looks great with silver gel pens!
LEGO SIGNIN PILLOW
The client supplied a black and white lego drawing, and we did the rest.
JAKE'S NFL SIGNIN PILLOW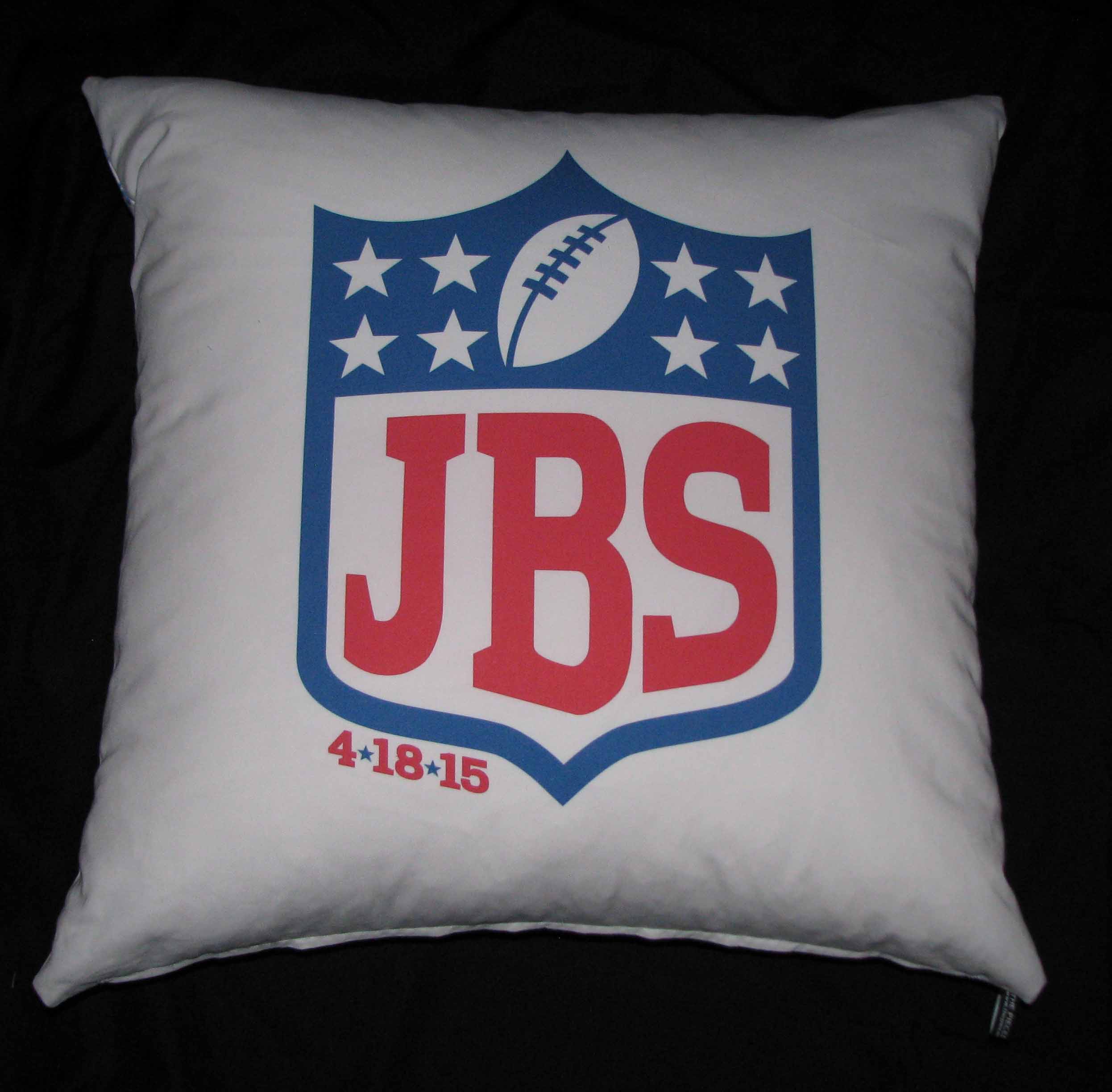 MOISES' ESPANOL PILLOW
This invitation was in spanish and was for an event in Panama. We retypes the entire invitation.
SMART ALEC'S SIGNIN PILLOW
OSCAR'S BASEBALL PILLOW
We took the typeface from the baseball uniform to use for the name....