EMILY & PAUL'S ANNIVERSARY WORDCLOUD
EMILY & PAUL'S ANNIVERSARY WORDCLOUD
EMILY & PAUL'S ANNIVERSARY WORDCLOUD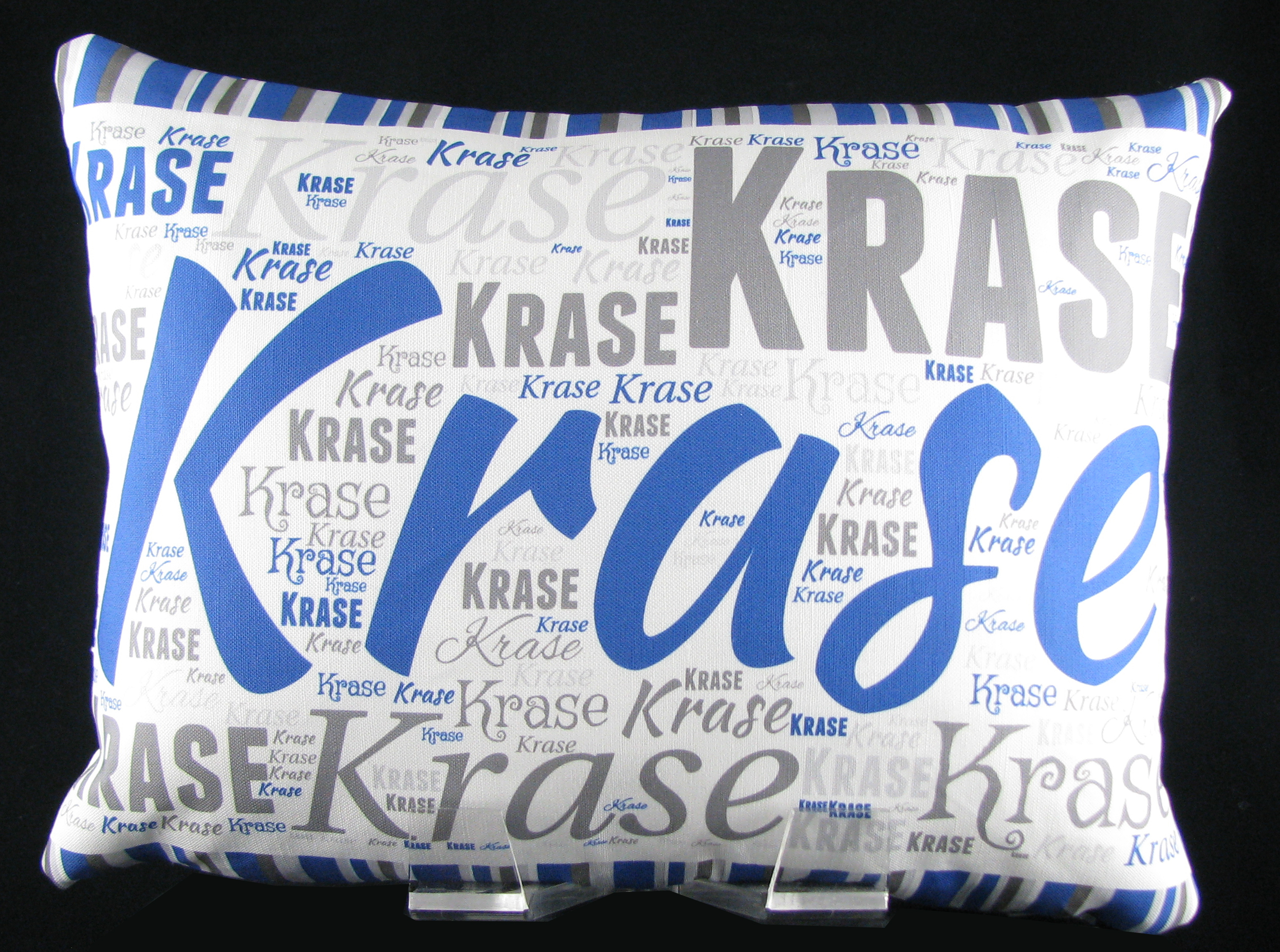 STONE HARBOR BEACH HOUSE
STONE HARBOR BEACH HOUSE
CHANCELLOR'S RETIREMENT PILLOW
CHANCELLOR'S RETIREMENT PILLOW
GRANDMA'S 81ST BIRTHDAY
GRANDMA'S 81ST BIRTHDAY
GRANDMA'S 81ST BIRTHDAY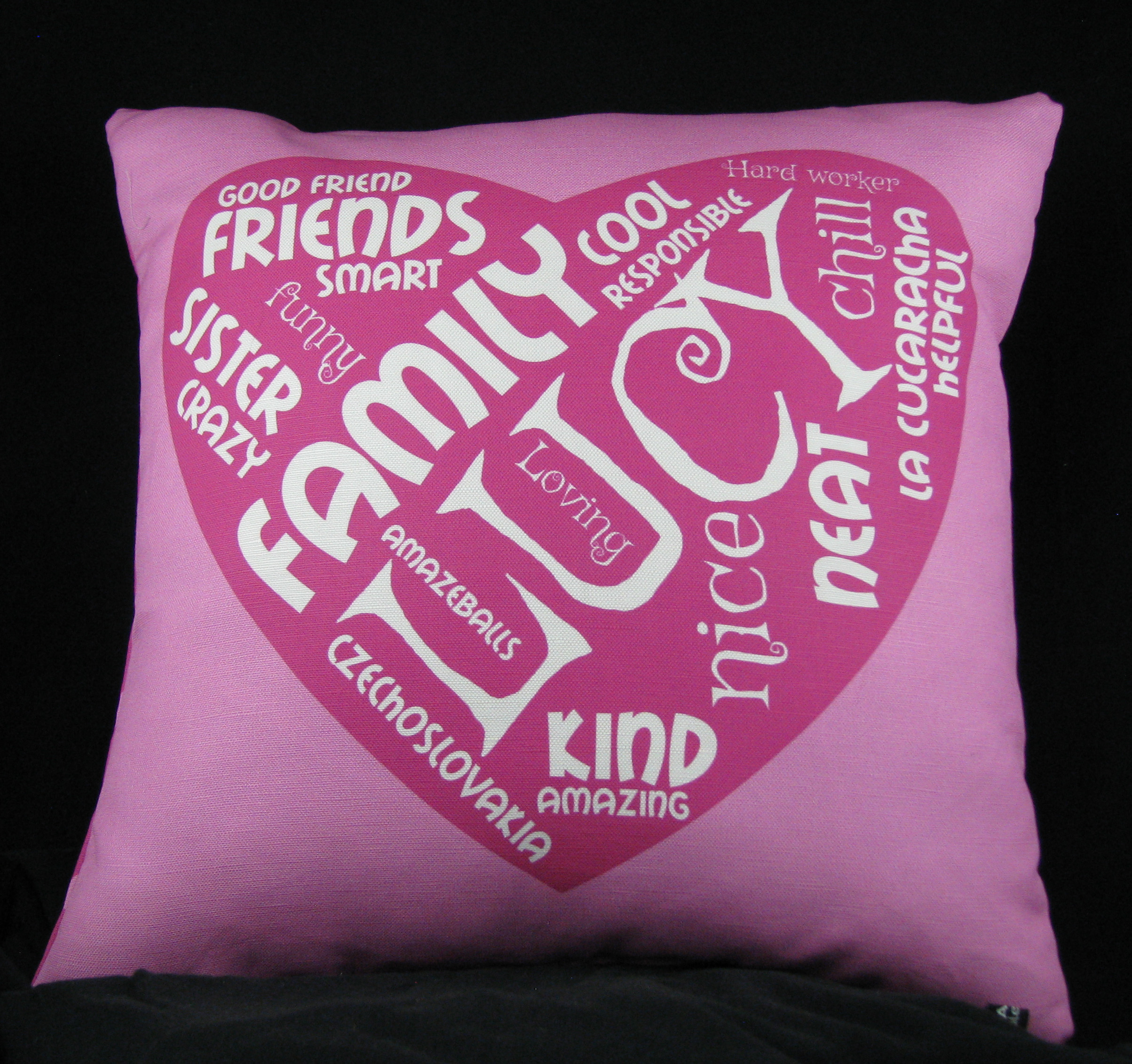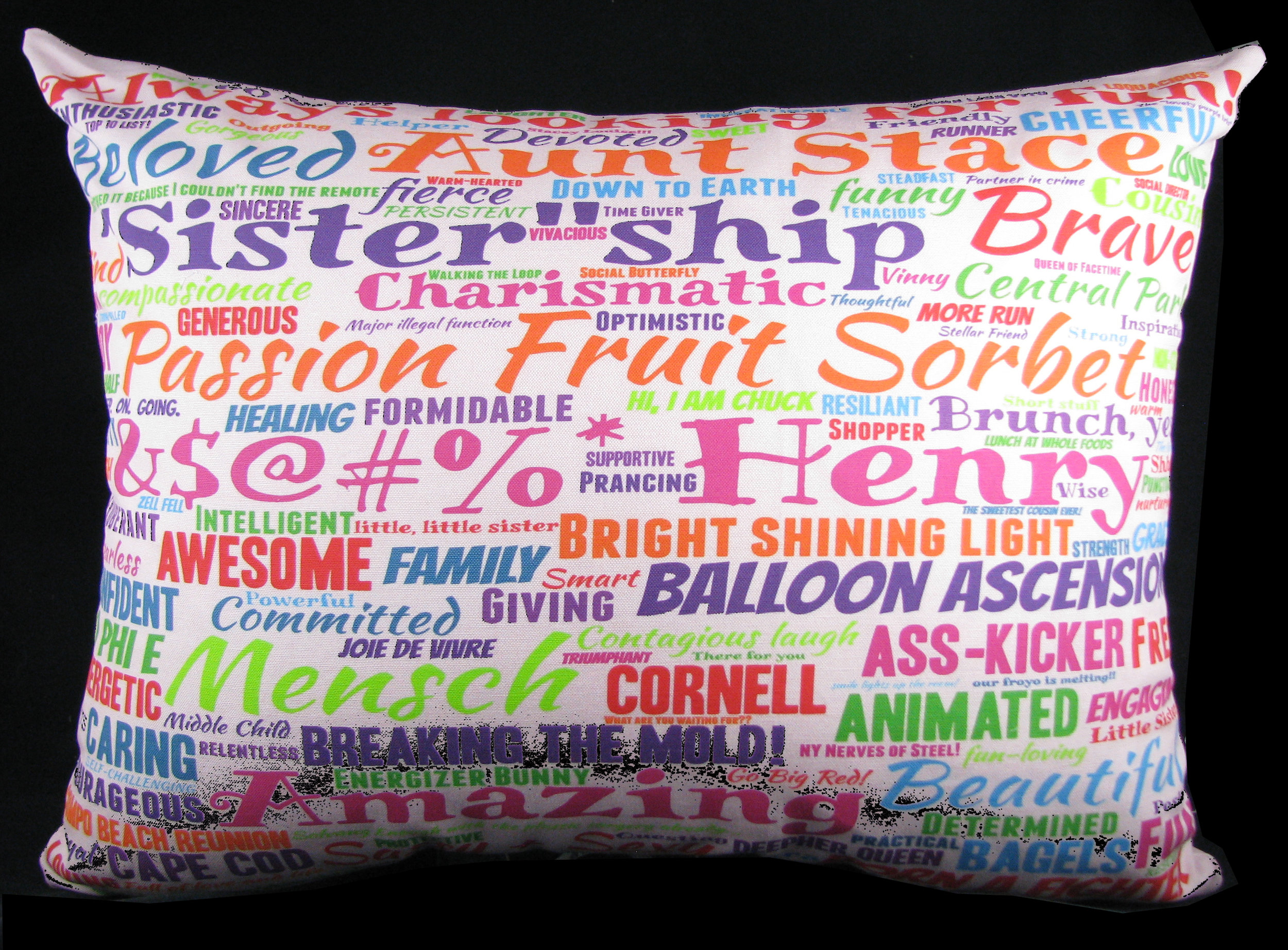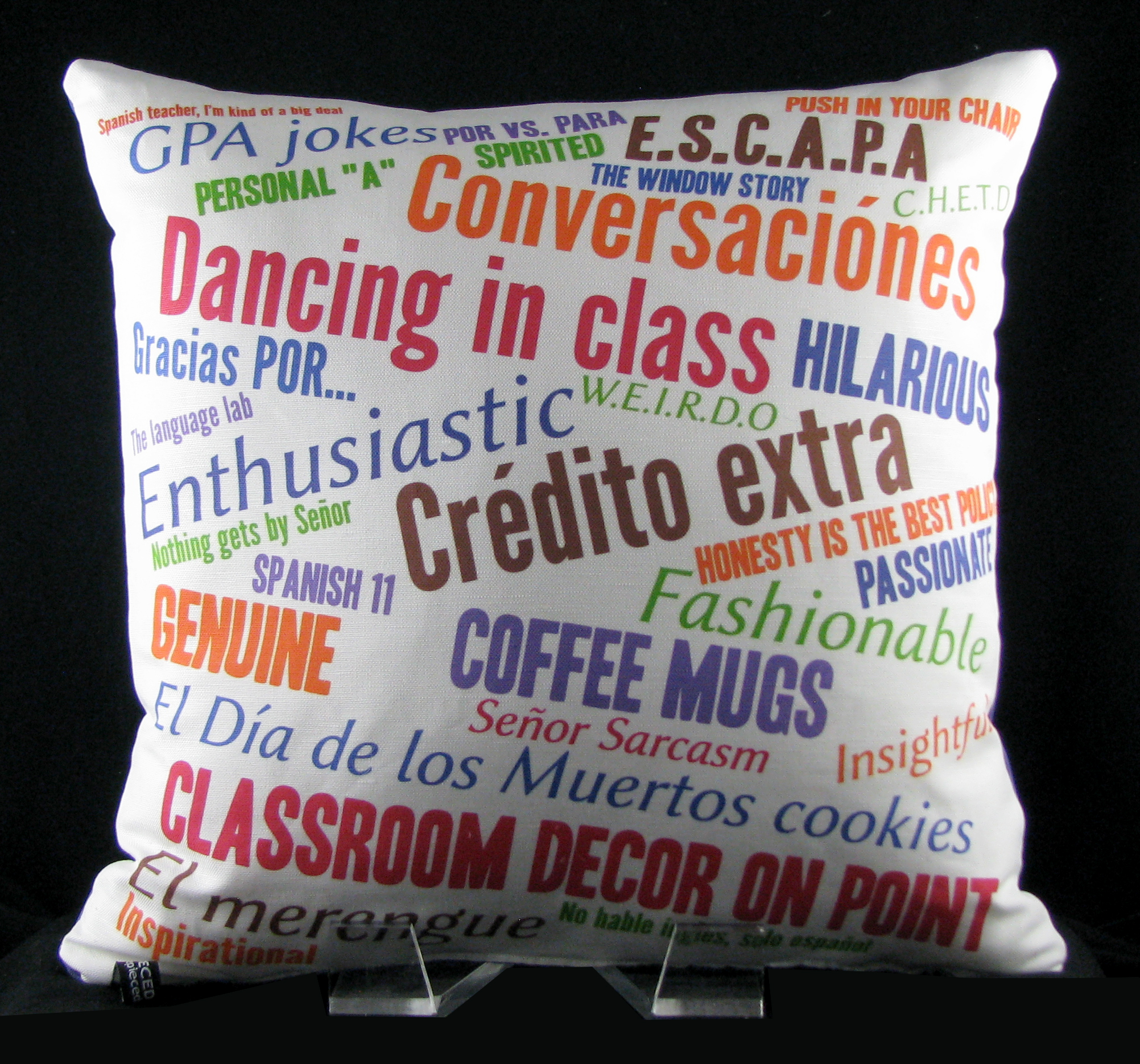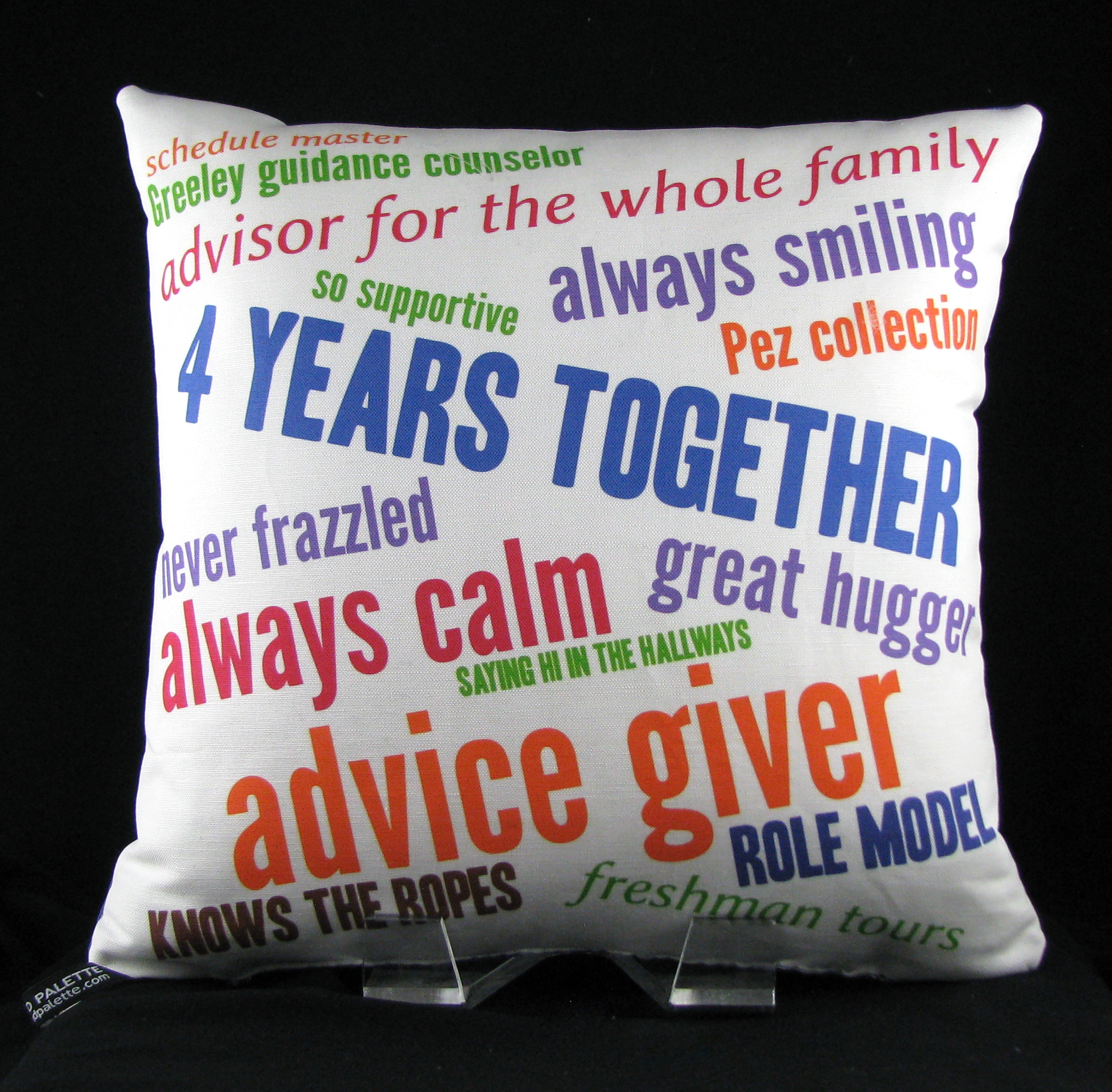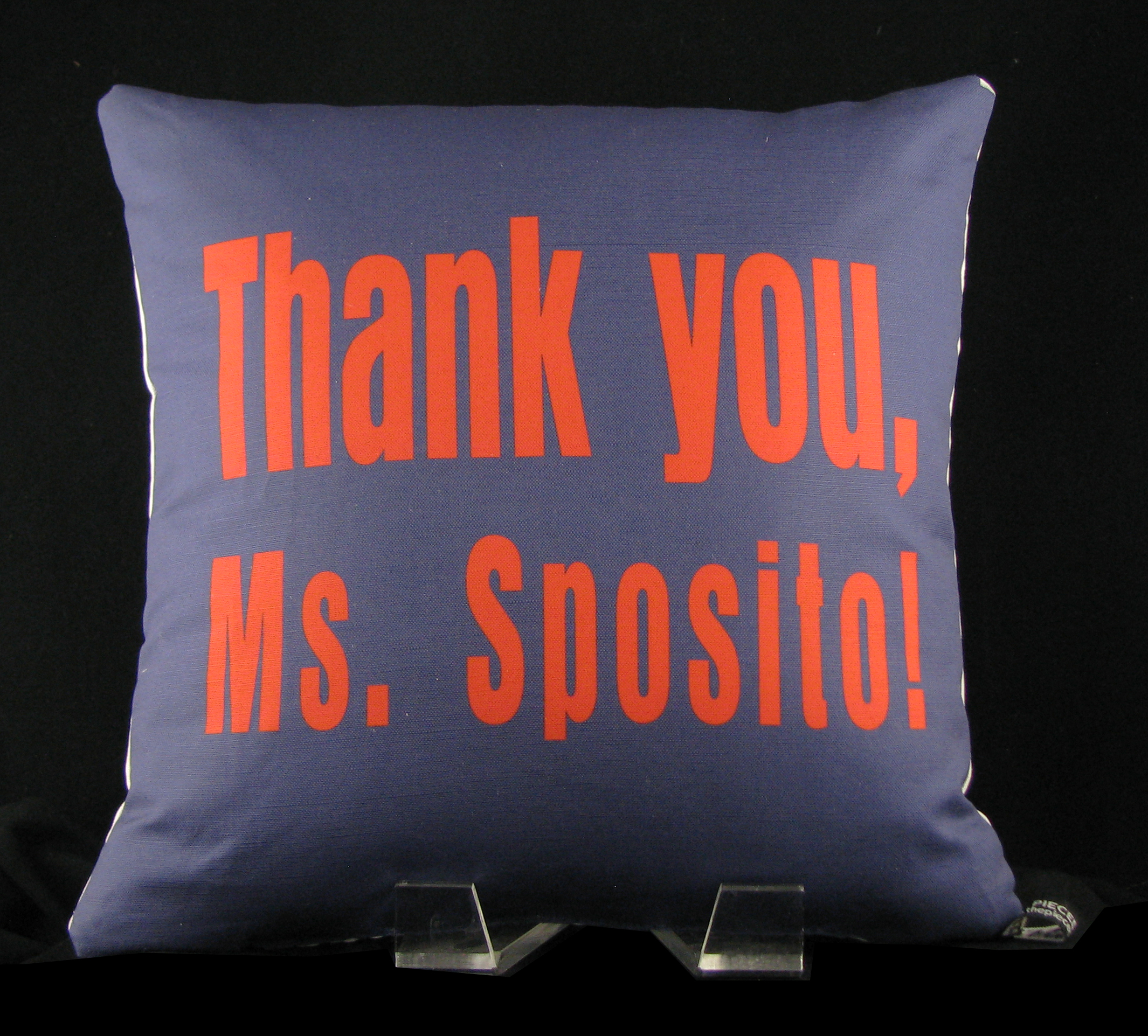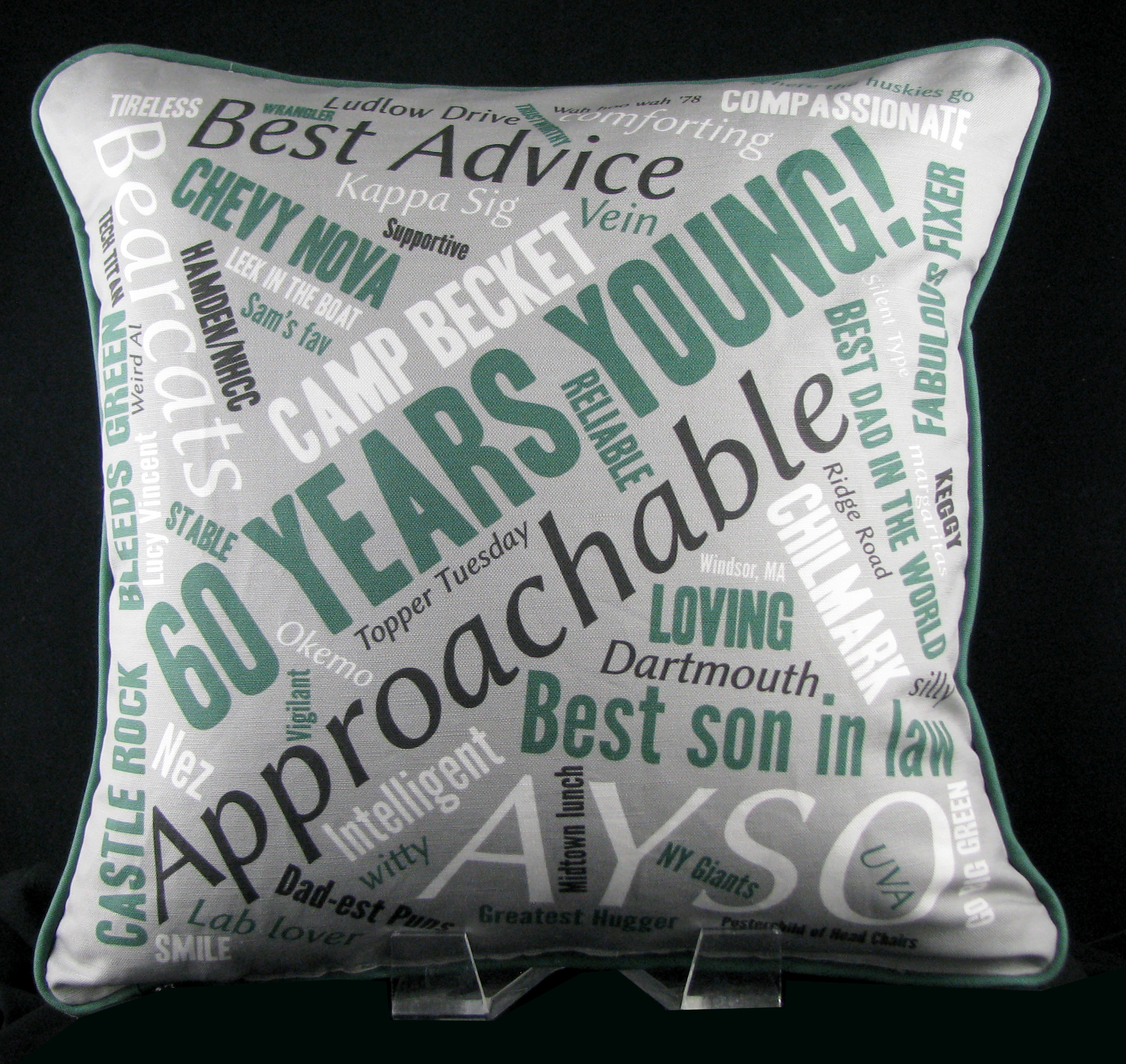 EMILY & PAUL'S ANNIVERSARY WORDCLOUD
STONE HARBOR BEACH HOUSE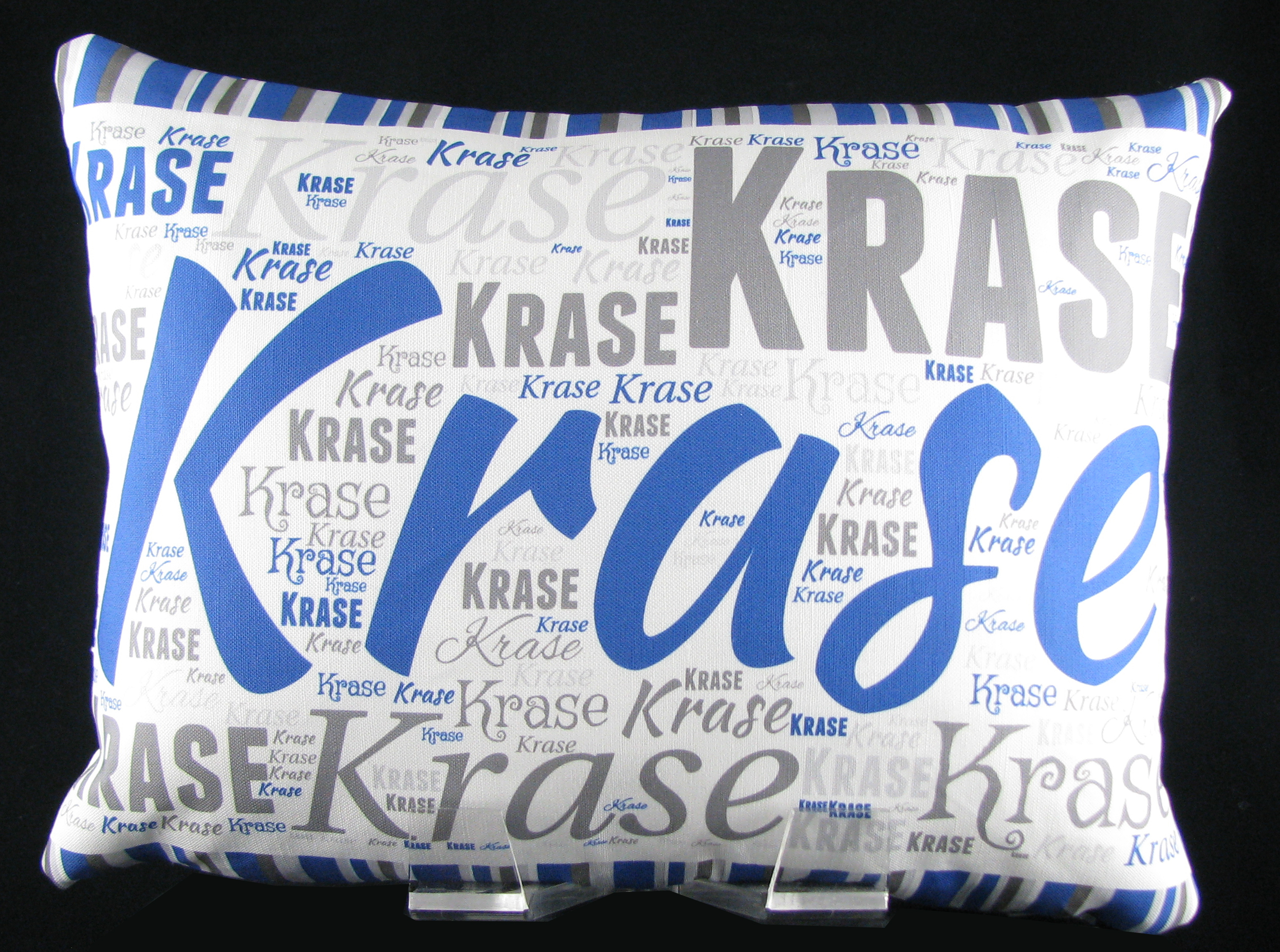 CHANCELLOR'S RETIREMENT PILLOW
This is a retirement pillow for the Chancellor of the Jewish Theological Seminary. The front is a wordcloud, the back is the JTS logo.
GRANDMA'S 81ST BIRTHDAY
60TH BIRTHDAY FALL COLORS
This word cloud was made to celebrate a 60th birthday. Fall colors were used to match the home's decor
LUCY'S HEART WORDCLOUD PILLOW
Lucy's friends provided words to be placed into a heart word cloud. We put repeating hearts on the back.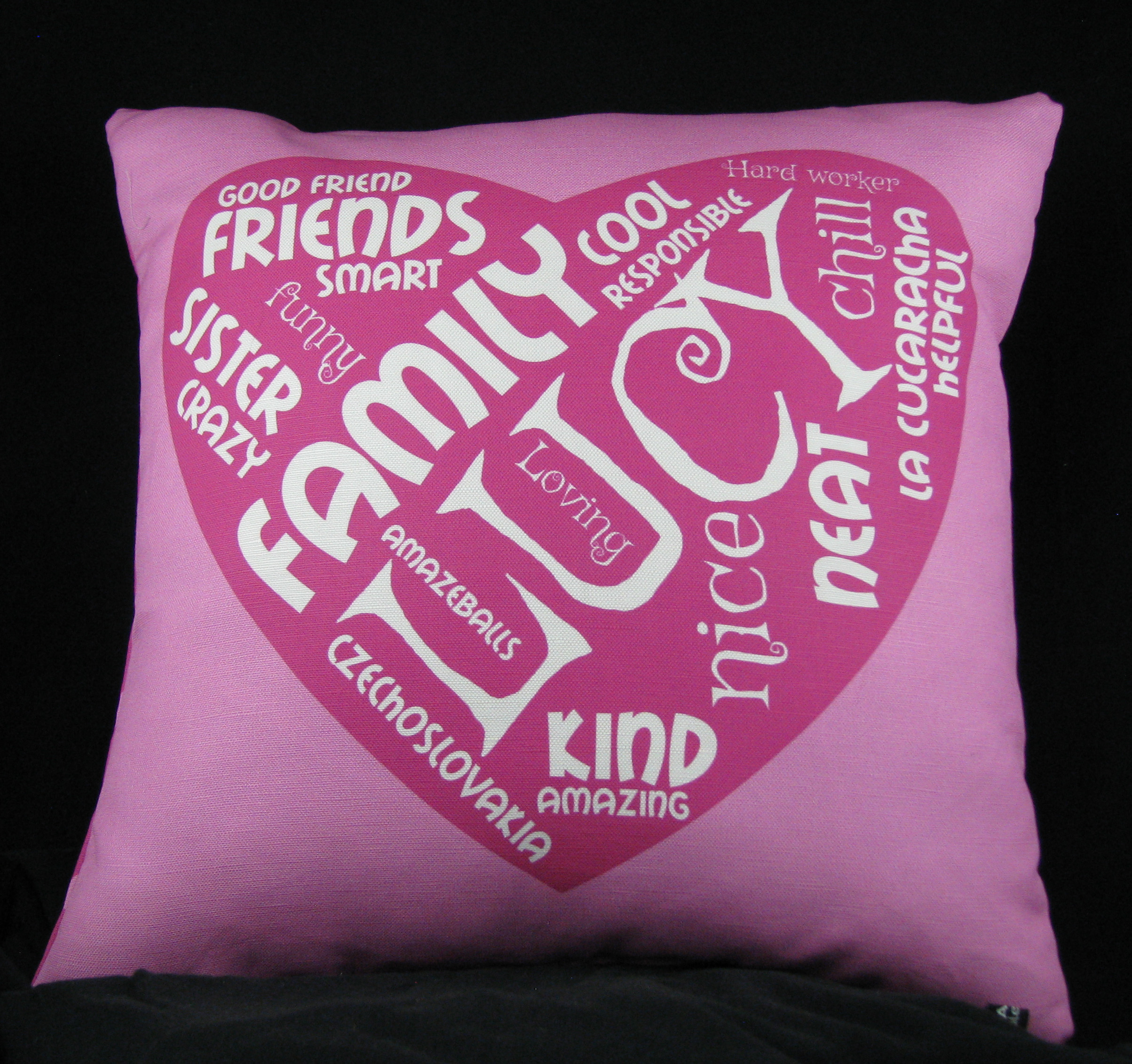 HENRY GET WELL PILLOW
This is a two-sided get well pillow. The front has fun and sentimental phrases submitted by family and friends which are reminders of good times and fun shared experiences. The back has the names of all of the contributors to the pillow!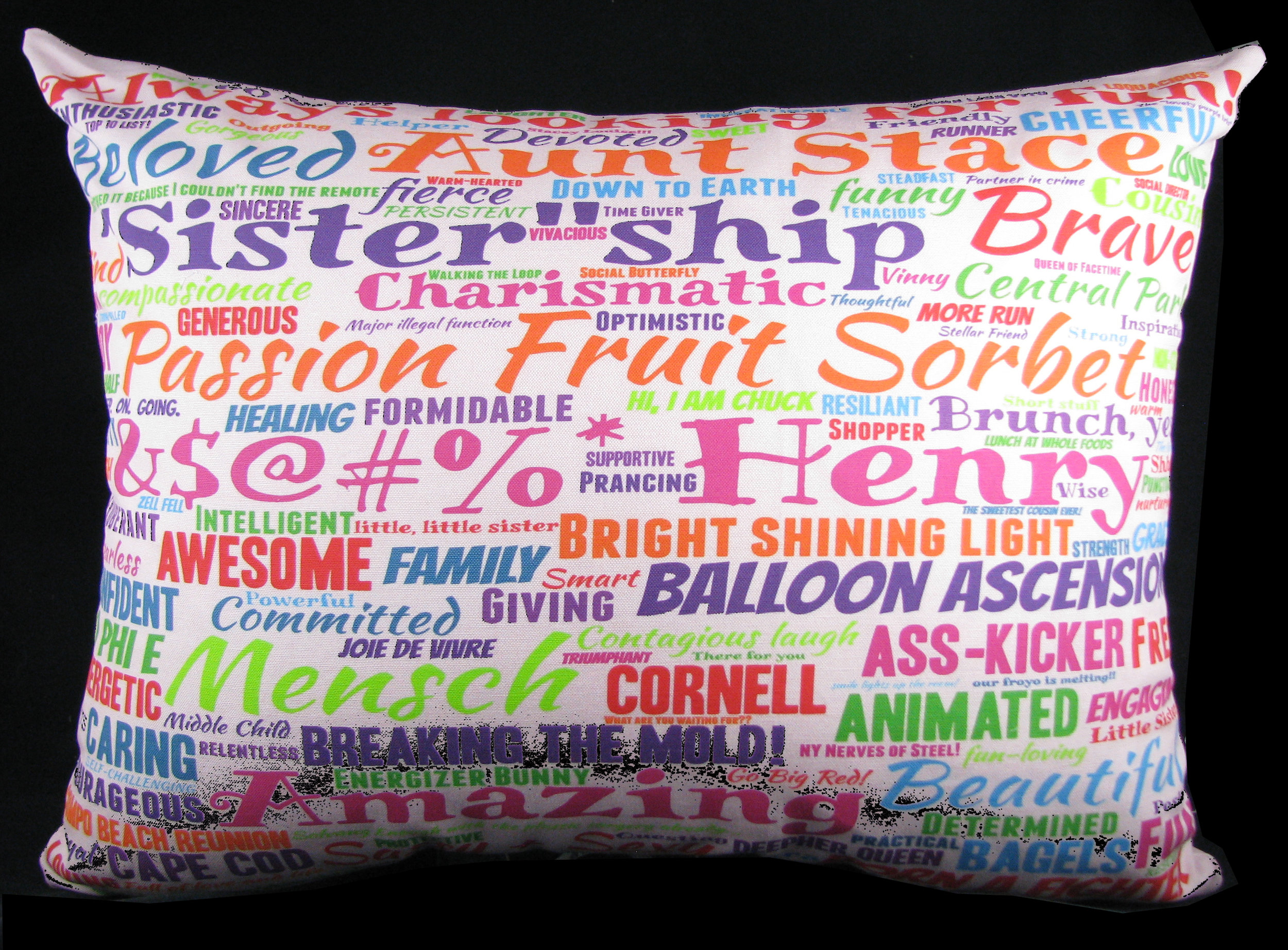 GRAMMY'S HEART MEMORY PILLOW
Wordcloud pillows are great gifts for important celebrations (this one was an 80th birthday!). They are also helpful memory aids for our loved ones that need a little help remembering. The front is a wordcloud, back is the birthday greeting!
WDP - I AM A MACHINE
This pillow was a thank you from a client to a local business. The front has one of the business' slogans, and the flip side is a wordcloud about their services.
TEACHER THANK YOU PILOWS
Our client's last child was graduating from high school and wanted to thank people who had helped her children throughout the years. Here are Thank You Pillows for two teachers and a guidance counselor...and yes, one's in Spanish.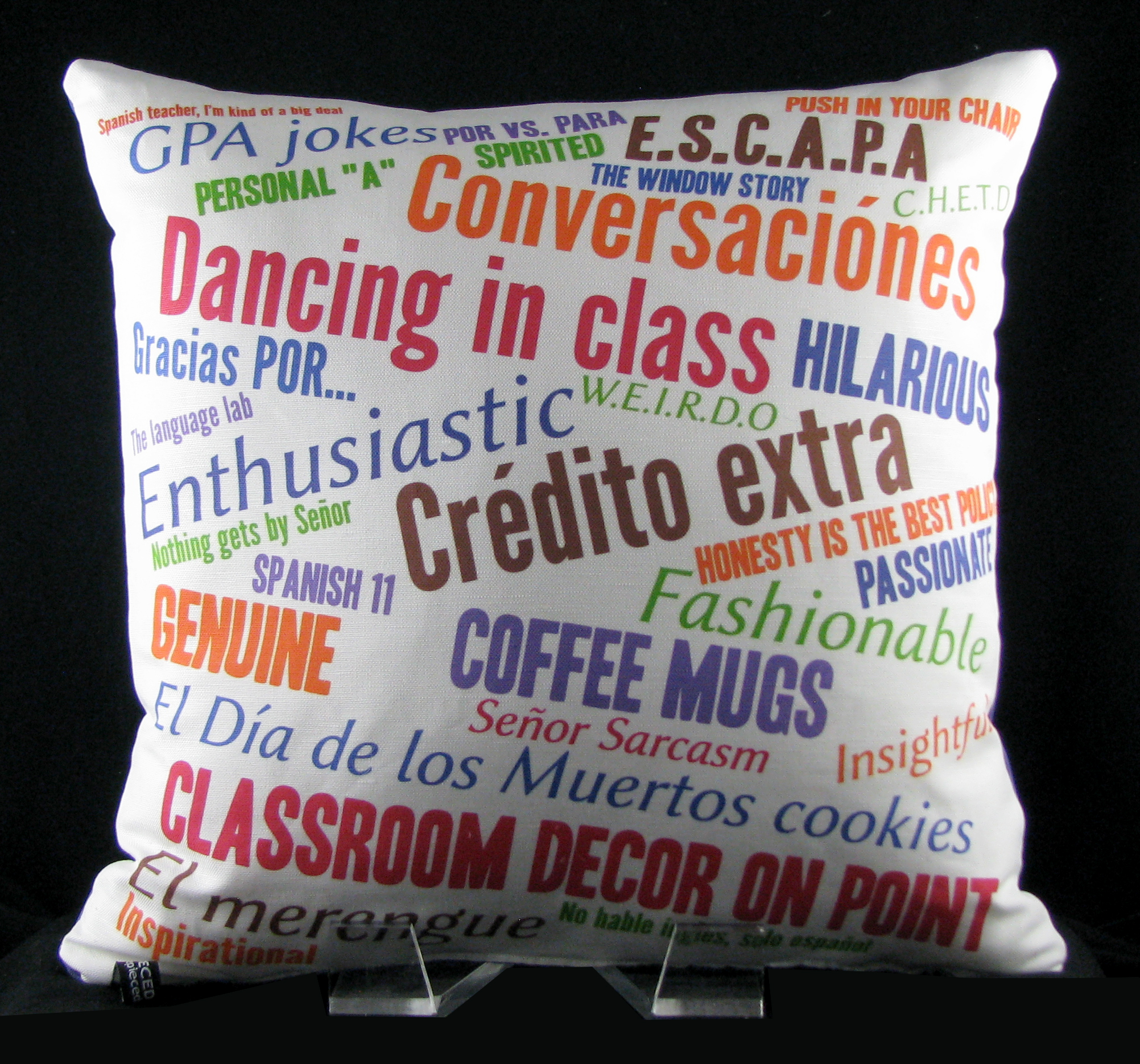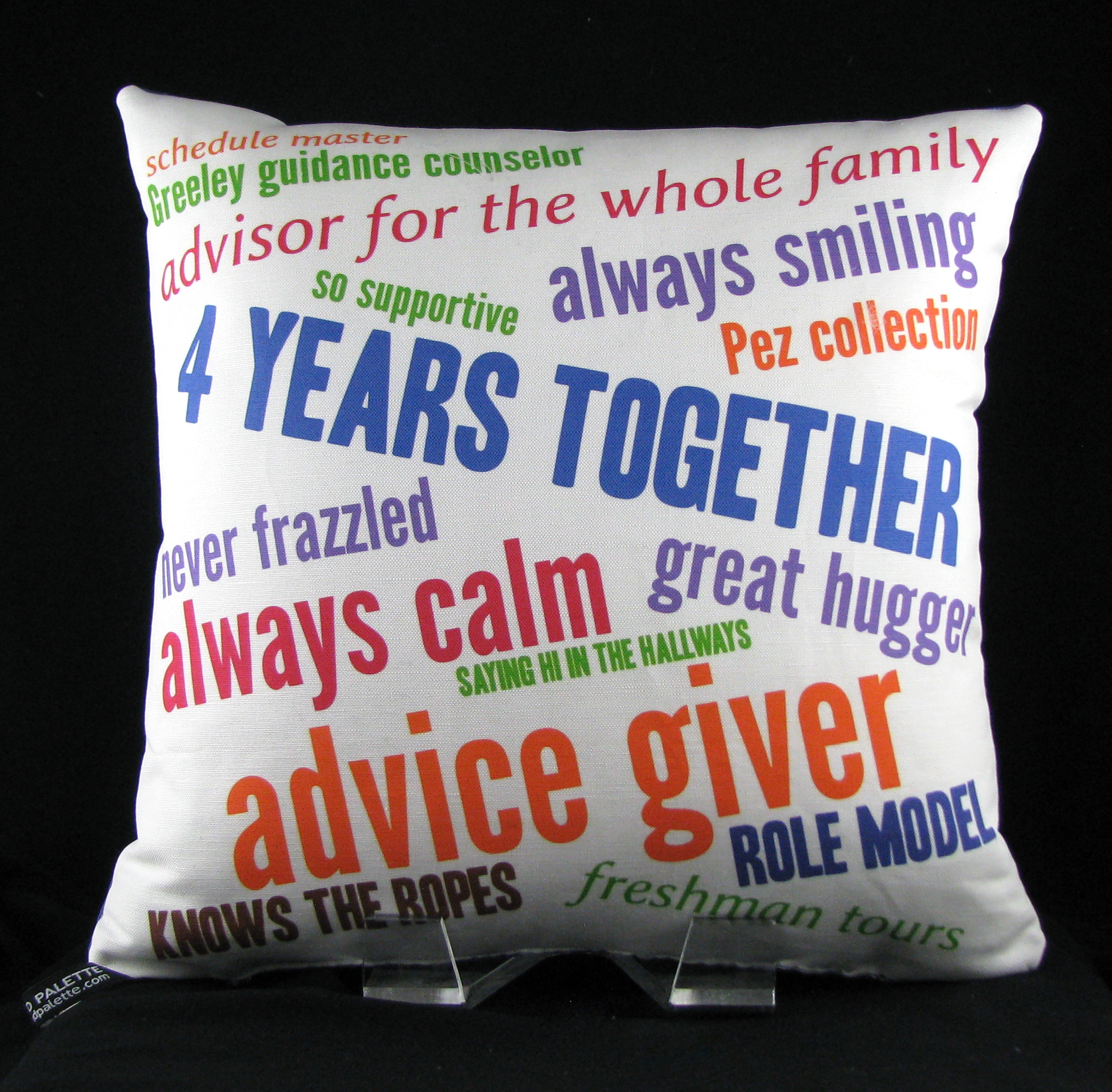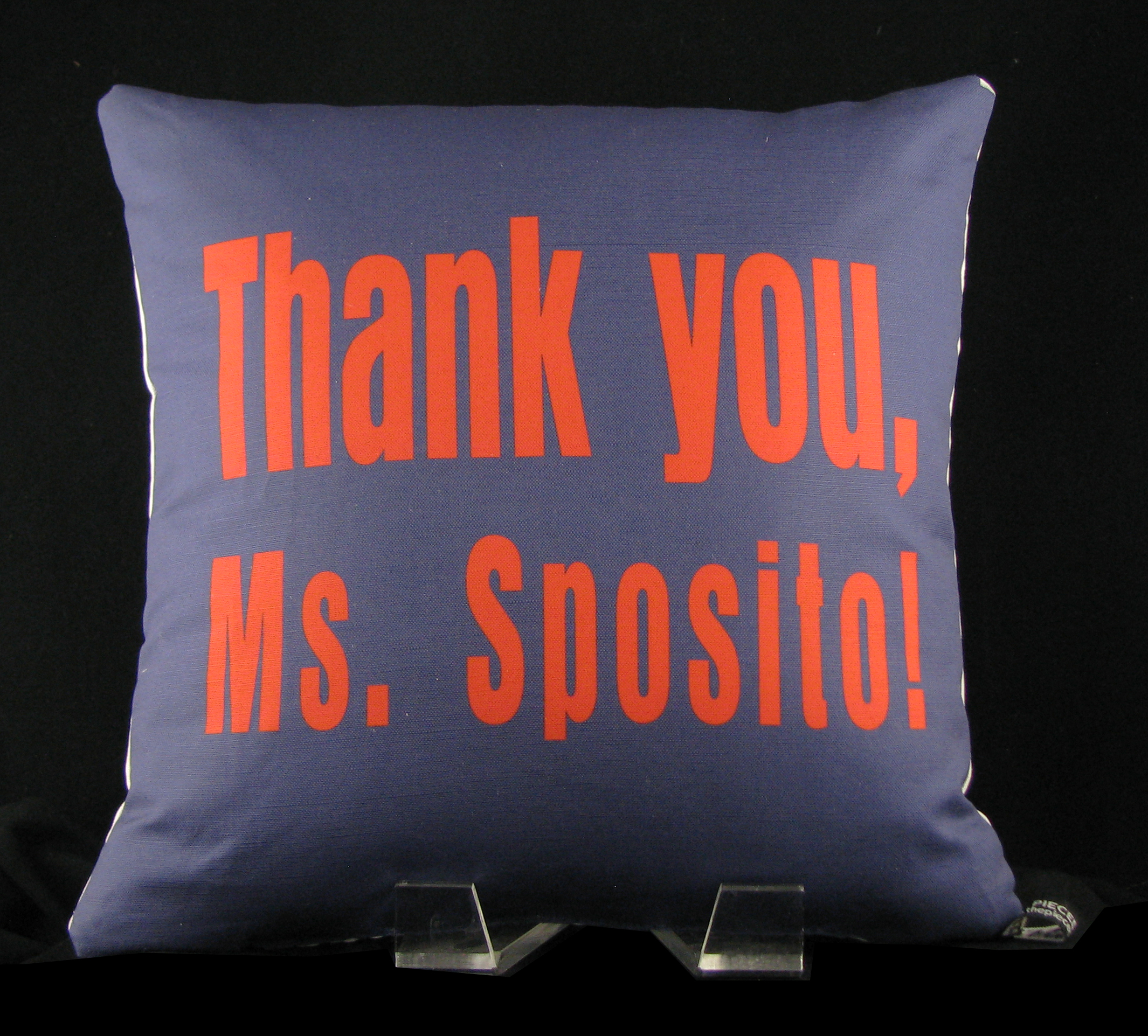 DARTMOUTH 60TH BIRTHDAY
The recipient is an involved Dartmouth Alum - he goes to Homecoming and Fraternity Reunions throughout the years...what better color scheme than his school colors!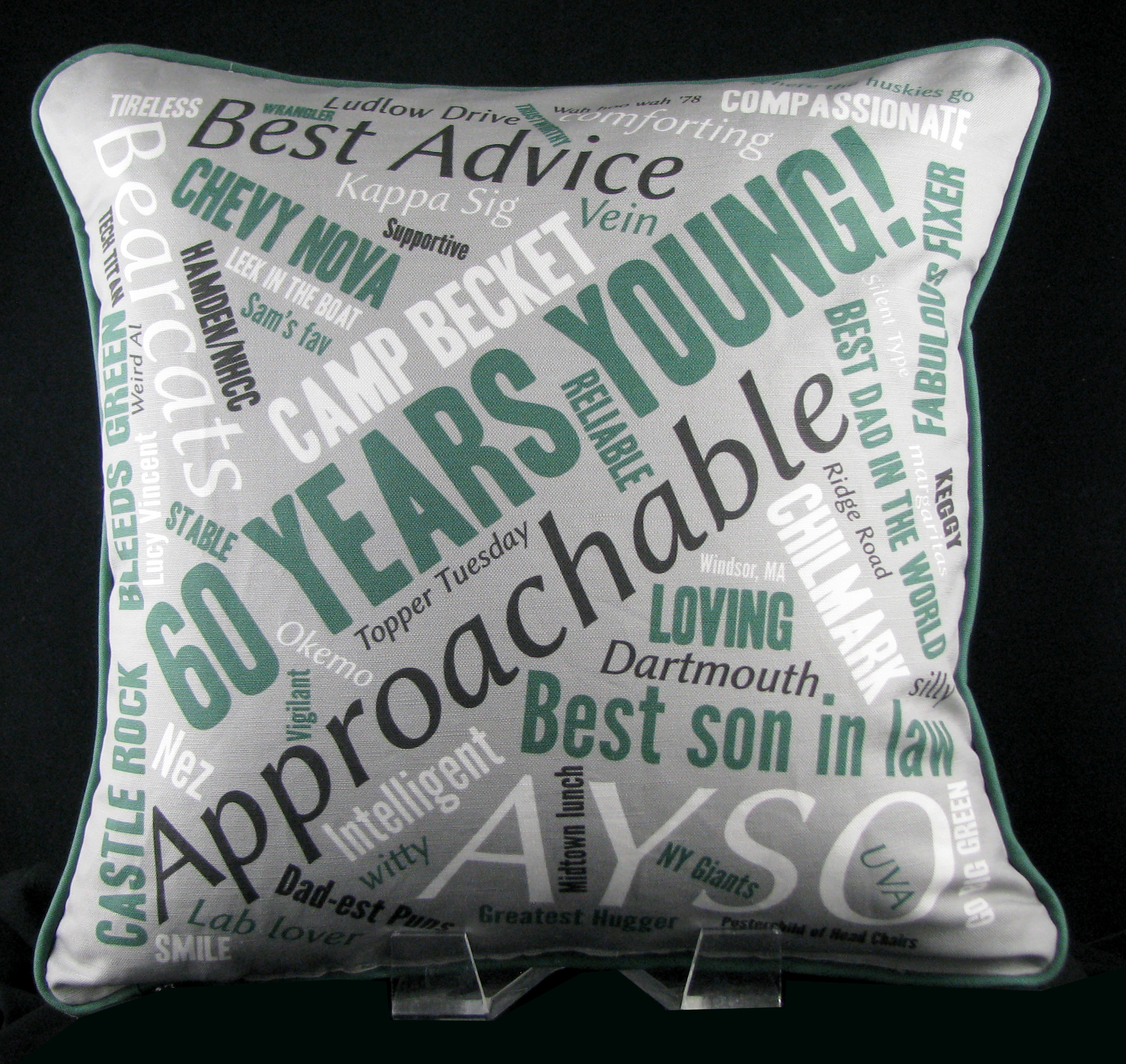 BUNNY'S WORDCLOUD
Bunny turned 80, and her family "wordclouded" her! Our client told us the color of her rug, and we took it from there.
GRANDPA'S 80TH BIRTHDAY
For Grandpa's 80th, our client wanted to have a pillow made with all of the different nicknames the recipient was called by family and friends. Happy 80th, Grandpa!